Dear Colin Powell School Community,
Last Thursday, we celebrated the commencement of more than 1,000 new graduates of the Colin Powell School. We did it in-person, outdoors, on CCNY's South Campus Lawn — the first in-person ceremony in three years —and it was as joyful an experience as any I have had in the past two years.
It took almost two hours for every new graduate to walk across the stage with cheers from family and friends. Members of the Class of 2022 were joined by those from the Classes of 2020 and 2021. It was the kind of return to normal—done safely—that all of us needed to mark the transition for a generation of graduates that has been tried like none other in recent history. It was special, moving, and memorable.
It was our 10th Commencement for the Colin Powell School, and our first without General Powell sitting in the front row. We remembered him throughout the ceremony, especially in the speeches of our keynote speaker Cesar Conde, Chairman of NBCUniversal News Group and member of the Colin Powell School Board of Visitors, and Aneesah Saeed, the Valedictorian for the Class of 2022. Linda Powell, Chair of our Board of Visitors and General Powell's daughter, joined us — sitting just where General Powell used to sit in the front row, cheering on the new graduates.
If you were not able to be with us, you'll learn more about the ceremony below, and you can watch the commencement here.
Best wishes on the start of summer.

 
Andrew Rich
Richard J. Henley and Susan L. Davis Dean
Colin Powell School for Civic and Global Leadership
---

≈ POST YOUR PRIDE ≈ 
Join the celebration with #CPSCLASS2022

Use #CPSCLASS2022 #CPS2022 #CCNYCLASSOF2022 on social media to share your congratulations and help us celebrate.
Tag us in your posts to keep the conversation going.
Enter the chance to win free CPS merchandise for some of the best caps decorated.
---
Colin Powell School
COMMENCEMENT SPEAKER 2022
CESAR CONDE
Chairman, NBCUniversal News Group
Cesar Conde was named Chairman of the NBCUniversal News Group in May 2020. In this role, Conde has oversight of NBC News, MSNBC, and CNBC. He reports to Jeff Shell, CEO, NBCUniversal.
Under Conde's leadership, the NBCU News Group has made substantial investments in digital and streaming, accelerating its leading position across all platforms. In addition to being the most-watched news organization in the country, it is now the number one digital news organization in the U.S. for the first time in its history.
Becoming the first Hispanic to lead a major English-language television news organization, Conde gained oversight of NBCU News Group amid one of the most intense and challenging news cycles in recent history. He steered the organization during a global pandemic, an ensuing economic crisis and historic social unrest, which all unfolded against the backdrop of a complex election cycle.
Immediately after Conde took helm of the NBCU News Group, he boldly launched the Fifty Percent Challenge Initiative, which aspires for its newsrooms to be 50% women and 50% people of color. At the core of the initiative is the award-winning NBCU Academy, a multiplatform journalism training program for university and community college students, partnering with 30 academic institutions serving diverse populations.
Previously, Conde was Chairman of NBCU International Group and NBCU Telemundo Enterprises. As Chairman of NBCU International Group, Conde was responsible for the operations and international expansion of NBCUniversal businesses outside of North America.
While leading Telemundo Enterprises, Conde propelled the Spanish-language network to rank number one for the first time in its history in primetime among key consumer demographics.
Conde joined NBCUniversal in October 2013 as Executive Vice President overseeing NBCU International and NBCU Digital Enterprises. Prior to NBCU, Conde was the President of Univision Networks and served in a variety of senior executive capacities at the company. He is credited with transforming the Spanish-language media company into a leading global, multi-platform media brand.
Prior to Univision, Conde served as a White House Fellow for Secretary of State Colin L. Powell from 2002–2003. He also worked in the Mergers & Acquisitions Group at Salomon Smith Barney.
Conde serves on the board of directors of Walmart (NYSE: WMT) and PepsiCo (NASDAQ: PEP). He is also a Trustee of the Aspen Institute and the Paley Center for Media. Additionally, Conde isa Board Member at the Council on Foreign Relationsand a Young Global Leader for the World Economic Forum. He holds a B.A. with honors from Harvard University and an M.B.A. from the Wharton School at the University of Pennsylvania.

VALEDICTORIAN 2022
ANEESAH SAEED
Valedictorian Aneesah Saeed is a Pakistani-Italian American majoring in International Studies with minors in Public Policy and Psychology. She is the president of CCNY's Undergraduate Student Government. Saeed's experience living in Pakistan during her youth sparked her interest in learning about the world's political, social, and cultural issues. The transition to online learning coupled with the accelerated use of technology during the Covid-19 pandemic motivated Saeed to learn how new products and systems are created. She discovered the field of User Experience and User Interface Design (UX/UI) and completed Columbia University's Boot Camp in June of 2021. This field, combined with her International Studies degree, gave Saeed insight about how to center the people most affected by social issues in the process of finding solutions. With support from the S Jay Levy and Edward I. Koch Fellowships, Saeed interned at the Alliance for Child Protection in Humanitarian Action, a global organization that raises awareness of child violence, exploitation, and abuse, where she now works as a UX/UI specialist. In the fall, Aneesah will attend the Integrated Design and Media Master's program at NYU and Master's in Human Computer Interaction at RIT. Her goal is to make a difference through human-centered design by linking technology with social impact to empower others. Read the Interview
SALUTATORIANS 2022
Alyssa DeStefano will graduate with a Bachelor of Science degree in Psychology and a minor in Biology. She began her studies in pre-med but changed her focus to research after realizing that she felt more passionate about neuroscience, a passion inspired in part by her brother, who was born with a rare neurodevelopmental disorder. Over the past three years of interning at the New York State Institute for Basic Research in Developmental Disabilities (IBR), DeStefano conducted research with infants at risk for developmental delays. This research inspired her Psychology Honors Thesis, which was funded by the 2021 CCNY Opportunities in Research and Creative Arts (ORCA) Fellowship. Through her coursework at CCNY, DeStefano continued to develop her passion for neuroscience and sought out more related research experiences. Outside of the classroom, she has volunteered with El Centro del Inmigrante and Project Hospitality. After graduating, DeStefano will attend the Cognitive and Behavioral Neuroscience PhD Program at the CUNY Graduate Center. She hopes to develop neuroimaging strategies for earlier identification of Autism Spectrum Disorder in infants. Her career goal is to conduct developmental neuroscience research assessing the neural mechanisms underlying developmental disorders. Read an interview with Alyssa Destefano.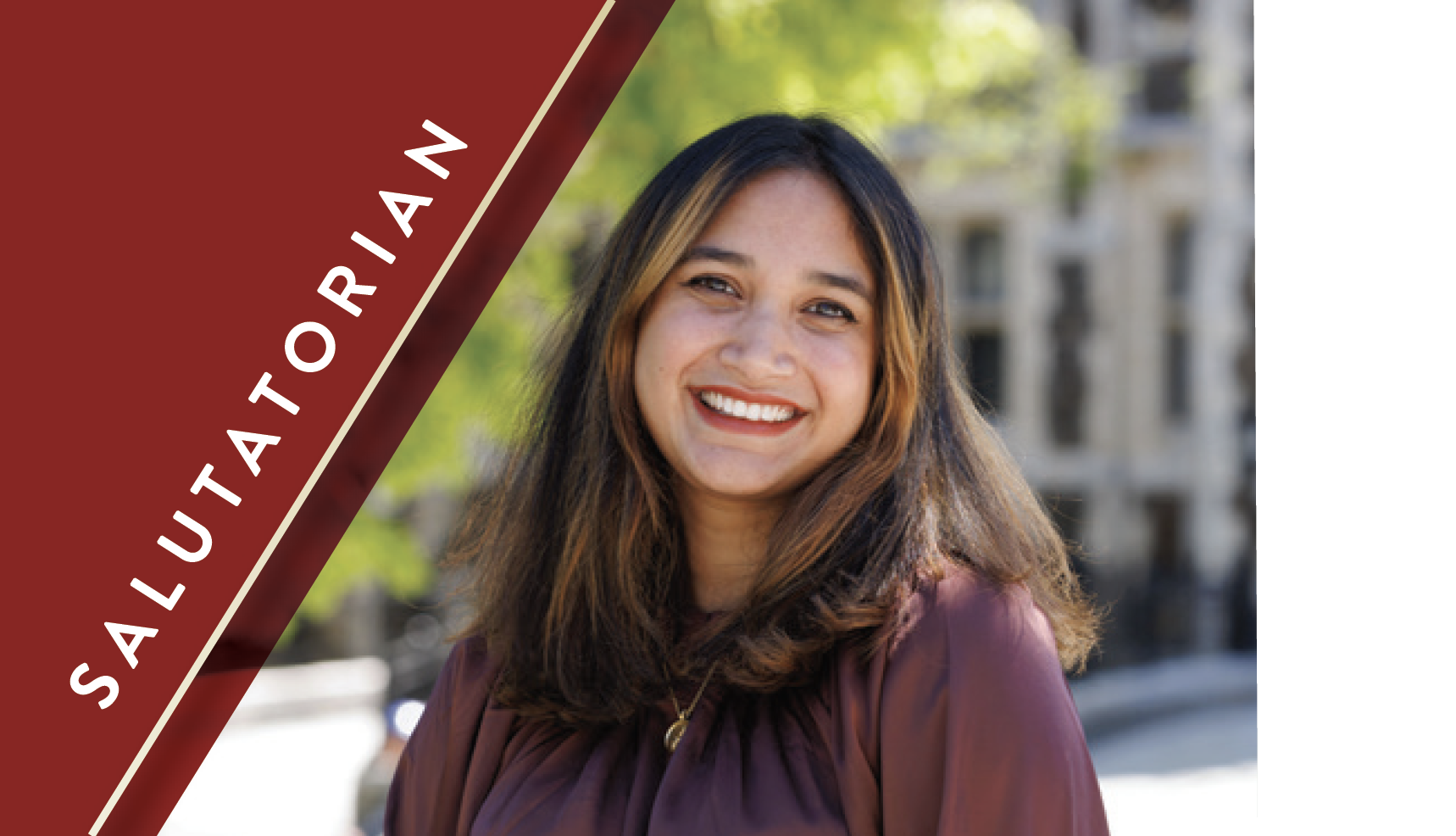 Teresa Mettela was the first in her family to be born in the United States, after her parents emigrated from South India. Metella was raised in Flushing, Queens, where she gained a deep-rooted sense of community and leadership. She developed her commitment to local activism through her work as a journalist for the Queens Daily Eagle and the Queens Courier. During her time as a freelance reporter, she covered pressing national issues such as the reopening after the COVID-19 shutdown, the rise in AAPI hate crimes, and awareness efforts for the 2020 Census. At CCNY, Teresa built her skillset as a writer by studying a broad range of disciplines, including international studies, sociology, gender studies, philosophy, and economics. During her junior year, she conducted an independent journalism study that focused on humans at the center of migration and published in the HarlemView, an online publication featuring work by CUNY students. She interned for The Nation and is currently working with The Wall Street Journal as a politics reporter on Capitol Hill, where she has written about Ukraine, public sector unions, and government transparency. She is part of the Colin Powell School's Semester in Washington, DC Program as well as the Colin Powell School's NBCU Academy Fellowship Program, where she continues to build her skillset as a dynamic storyteller and multimedia journalist. Read an interview with Teresa Mettela.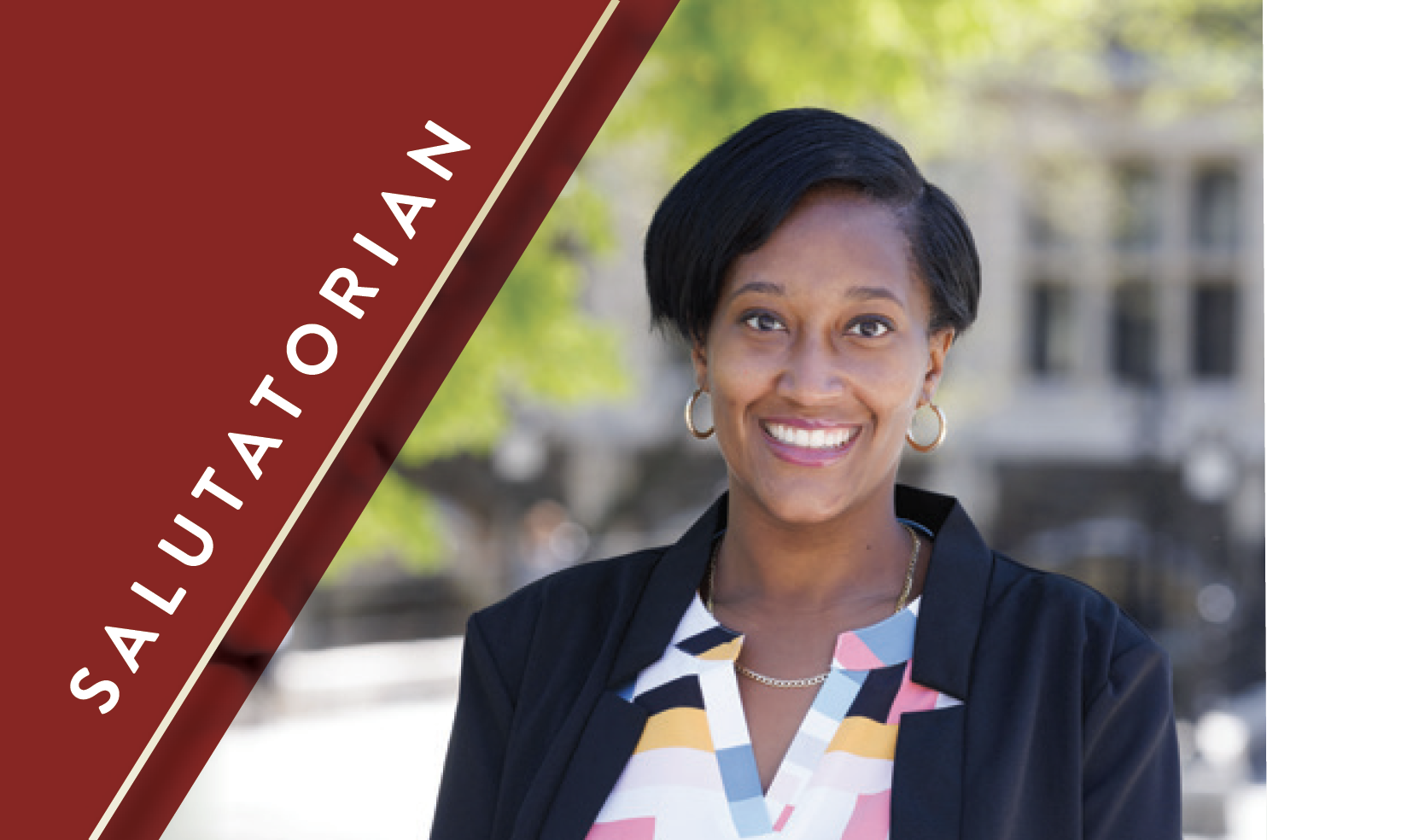 Danielle Evans, a native of the South Bronx, will graduate with a Bachelor of Arts degree in Sociology. Evans first visited the CCNY campus when her son performed in the Langston Hughes Choral Speaking Festival at Aaron Davis Hall in 2018. She was inspired by the campus and the diverse community of City College and knew it was the place to expand how she thought about the world. Evans is committed to combating educational inequality that results from the systemic inequities in our city. As a mother of two and a former public school student herself, she is motivated by her direct experiences with the longstanding disparities in NYC's public school system. As a Sociology major, Evans explored the many interacting and mutually reinforcing aspects of education inequality. With support from the CCNY Scholarships Office and the Colin Powell School, she became a Truman Scholar national finalist and continues to pursue her career aspirations while working as a policy support specialist with the NYC Department of Education. After graduating, Evans will attend Harvard University's Graduate School of Education to pursue a master's degree in education leadership in the fall. Her message to future students is: "You belong in every classroom, your story matters, and the world needs you." Read an interview with Danielle Evans
Abigail Raghunath's studies were inspired by her experiences in foster care, her brother's incarceration, and her family's immigrant struggles. She chose to study at CCNY as she saw herself in the stories of alumni like Colin Powell and William H. Greene. She majored in Political Science and International Studies. She was awarded the 2021 CCNY Humanitarian Award for her community impact, which included coaching her Mock Trial team, mentoring for the Black Male Initiative, founding the city's first South-Asian sorority, and working with youth in churches and local schools. Abigail's European Parliament internship inspired her to further understand the refugee crisis. Subsequently, she participated in research that investigated the transfer of international medical licenses to the US for refugees. In 2020-21, Abigail was awarded the S Jay Levy Fellowship and completed several internships in public service. Currently, she is an assistant to the Global NGO Executive Committee's President Patrick Sciarratta and works for NYS Senator Julia Salazar on prison reform policy. Abigail will spend this summer supporting community development and gender equity projects in Siem Reap, Cambodia. In the fall, she will pursue her Master in International Affairs degree at Columbia's School of International and Public Affairs, where she will explore the impact of public policy on survivors of gender-based violence. Read an interview with Abigail Raghunath.
---
Please note the following:
Graduates of September, January, and February are automatically invited to the Spring Commencement ceremony.
To all June applicants for graduation, attending the Commencement ceremony does not automatically mean that you have graduated from CCNY. You must satisfy all of your degree requirements.
All graduates will be notified to their CCNY email address regarding degree conferral/diploma availability.
 
For students admitted to the college in Fall 2014 and after the graduation honors policy is as follows:
A degree summa cum laude is granted to students whose average in all subjects is at least 3.8.
A degree magna cum laude is granted to students whose average in all subjects is at least 3.5.
A degree cum laude is granted to students whose average in all subjects is at least 3.2.
Only coursework completed at City College is taken into account in the computation of graduation honors. Second degree students are not eligible for graduation honors.
 
Last Updated: 06/07/2022 16:25