Colin Powell School Hosts Annual Sternberg Family Lecture on Public Scholarship
Colin Powell School for Civic and Global Leadership
Colin Powell School Hosts Annual Sternberg Family Lecture on Public Scholarship

2015 Sternberg Family Lecture in Public Scholarship
"New Schools, Old Problems? A Public Conversation on Educational Justice and Change"
Featuring R.L. Lewis-McCoy, Sociology, Colin Powell School, CCNY; and Pedro Noguera, Agnew Professor of Education, New York University. Moderated by Terri N. Watson, Department of Leadership and Special Education, CCNY
Tuesday, March 31, 2015
4:30 PM-6:00 PM
Shepard Hall, Room 250
RSVP

2014 Sternberg Family Lecture in Public Scholarship
National Humanities Medal Winner, Andrew Delbanco, to discuss the future of American Colleges
WHO: Andrew Delbanco
WHAT: "Do America's Colleges Have a Future?"
WHEN: Tuesday, April 1, 2014, 4:30 p.m.
WHERE: The Great Hall of Shepard Hall, City College of New York
                160 Convent Avenue, NYC 10031
RSVP:
http://tinyurl.com/sternberglecture1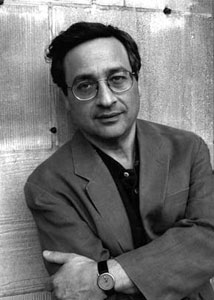 On Tuesday, April 1, Andrew Delbanco, prominent social critic and author of College: What it Was, Is, and Should Be, takes on questions of access, equity, ethics, and politics that have forced colleges to a crossroads. His talk, "Do America's Colleges Have a Future?" the inaugural Sternberg Family Lecture in Public Scholarship, will provide essential context and opportunity for feedback for students, faculty, administrators, and community members uneasy about the direction colleges are taking, or their future as the gateway to the American dream. 
Delbanco is Mendelson Family Chair of American Studies and Julian Clarence Levi Professor in the Humanities at Columbia University. In 2011, President Barack Obama awarded him the National Humanities Medal. Previously, Time magazine named him "America's Best Social Critic." He has also has received the Society of Columbia Graduates' Great Teacher Award. Professor Delbanco is the author of many books and his essays appear regularly in The New York Review of Books, New Republic, New York Times Magazine, and other publications, on topics including contemporary issues in higher education. 
The Sternberg Family Lecture in Public Scholarship showcases the relationship between the scholarship of the Colin Powell School for Civic and Global Leadership, and the urgent public needs and concerns of our time. The lecture is designed to foster conversations that mobilize academic expertise into immediately relevant public and policy related discussions, and to disseminate those conversations to broader communities of stakeholders.