IAS 31119, COMMUNITY NEEDS ASSESSMENT
IAS 31119, Community Needs Assessment
This course aims to define gaps in neighborhood services and to report the needs of families and youth in order to inform the planning process.  Students gather candid reflections of community members through interview and focus groups methods, together with quantitative survey and census data, and reviews of literature.  The service learning project produces a usable report for the community.  This year, the geographic area under study is in Brooklyn Community Board 6, which covers the neighborhoods of Park Slope, Gowanus, South Slope, Boerum Hill, Cobble Hill,  Columbia St., and Red Hook.  Extensive online participation and fieldwork are required in collaboration with Brooklyn Community Board 6.  Students must co-register in IAS 31118, Community Needs Internship.
IAS 31317, URBAN SUSTAINABILITY AND NEIGHBORHOOD CHANGE

Cities and processes of urbanization are often associated with disorder, informality, disease, danger, and inequality.  Yet, planners, architects, sociologists, scientists, engineers, writers and artists have also looked to cities for inspiration; they have often sought to harness both optimism and pragmatism to try to imagine and shape a more "sustainable" future.  This class will examine what we mean by "sustainable" cities and neighborhoods.  We will take apart the meaning of sustainability and then look at different aspects of city and neighborhood life to develop an understanding of how we might link sustainability to the concept of a more just city.  To do this, we will investigate areas of New York City that have recently undergone major changes to see how areas of planning, such as land use, design, culture, housing, food systems, transportation, intersect with the built environment and shape socioeconomic and cultural dimensions of neighborhood life.  This is an online course. 4hrs.; 4cr. (W)(U)
IAS 31136 / A5060: LATINOS AND RACE (BA/MA)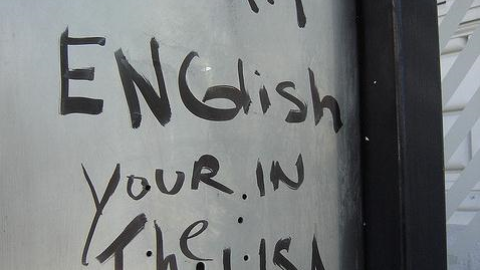 This course explores constructions of race in the U.S. with a focus on "Latinos." Seen as perpetual outsiders, those who would be defined by this term are not easily categorized: do they comprise a cultural, religious, racial, ethnic, linguistic, national group? To get at these questions, we begin with the historical and legal construction of whiteness and its "others." We then explore how Latinos fit into the black-white racial binary—how are they situated and how do they situate themselves within this paradigm? Finally, we turn to emergent forms of racialization, honing in on language and immigration as newly defined sources of difference. 4 hr., 4cr. (W)(U).
IAS 31155, WITCHES, MASONS, SLAVES AND REVOLUTIONARIES (HYBRID) (BA/MA)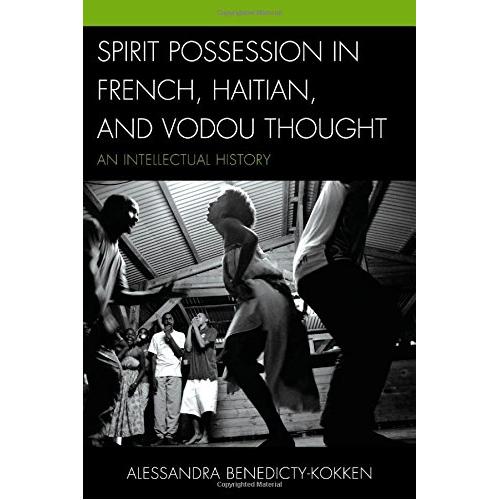 The Hemispheric Atlantic represents the point of contact between: indigenous peoples both honored (and exoticised) and certainly exploited (if not completely decimated) by colonial and neocolonial powers; Africans taken forcefully from throughout their continent through complex systems of slave trading; Europeans engaged in the colonial machine; and later immigrant groups from Asia. As such, Vodou, Regla de Ocha, and Candomblé, among others, as systems of sacred knowledge, have interacted with revolutionary theories deliberated transatlantically among public spaces as geographically divergent as France, the Netherlands, North America, the Caribbean, and Central and South America. As Susan Buck-Morss has argued, the notions of Freemasonry, Vodou, and revolutionary thought were far more imbricated one in the other in the colonial era than they are in how we research and study them today. The course will then look at persons, who have served both legend and history, individuals such as Boukman Dutty and Cécile Fatiman who led the insurrection that supposedly ignited the Haitian Revolution; Tituba – an African/Guyanese/Barbadian slave, who was one of the first victims of the Salem witchcraft trials; or Marie Lavau, a free black woman (or rather possibly three generations of free black women of the same name) who 'practiced Vodou' in Louisiana.  Our primary sources will be novels, narrative films, and documentaries. Using literary analysis as our primary research methodology, we will draw on scholarship about the philosophical, social, and historical contexts that have shaped both the moment depicted in our primary texts, as well as the publishing circumstances of the given text.
MCA 31434, CHILDREN IN FILM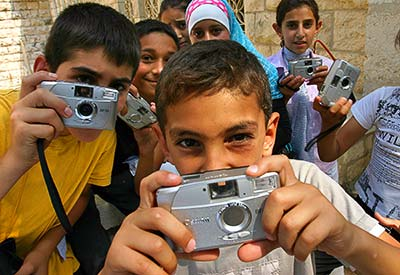 This course will explore a wide range of challenges facing children around the world. Specifically, we'll look at the way these issues have been portrayed in films, past and present, both in fiction and in documentary. We'll consider the power of the medium of film to help us understand these issues, as well as its limitations. Topics will include adult caregiving (or the lack of it); poverty; homelessness; substance abuse; domestic abuse; child labor; children in times of war; and children with special learning challenges (blindness; deafness; autism; emotional disorders, etc.). Even when the subject might seem at first glance gloomy, we'll find much to give us hope because these are, after all, movies about children and the possibilities for the future. Recommended for students with concentrations in Childhood Studies, Disabilities Studies, Social Welfare, Global Labor Studies, and Literary, Media, and Visual Arts.  4 hrs.; 4 crs. (W)(U)
Quick Links