NEW YORK, August 25, 2009 – The CUNY Dominican Studies Institute (CUNYDSI) at The City College of New York (CCNY) recently received collections of books from well-known Dominican writers Julia Alvarez and Rhina Espaillat. The donations include complete collections of the authors' published writings as well as several books from their personal libraries on topics related to the history, society and culture of the Dominican Republic.  
"We are very pleased with this donation of their books by Julia Alvarez and Rhina Espaillat. This is a gesture of solidarity," said Dr. Ramona Hernández, Director of the CUNYDSI. "It is also an honor to become a depository where one will find for sure the work of these great writers who inspire people throughout the world and make all Dominican people shine."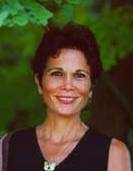 "This initiative by these two very distinguished Dominican women tells us that they appreciate what our library means and what the CUNYDSI does for the public at large" added Sarah Aponte, the head of CUNYDSI's Library, which is the only library in the United States specializing in Dominican studies.
About Julia Alvarez
Award-winning novelist, poet and essayist Julia Alvarez is perhaps best known for her best-selling novel "How the García Girls Lost Their Accent" (Algonquin Books, 1991). A professor of English at Middlebury College, her other novels for adults include: "Saving the World" (Algonquin Books, 2006); "In the Time of Butterflies" (Algonquin Books, 2004); "In the Name of Salomé" (Algonquin Books, 2000) and "¡Yo!" (Algonquin Books, 1997). 
Her books for children and young adults include: "Return to Sender" (Knopf Books for Children, 2009); "Finding Miracles" (Knopf Books for Young Readers, 2004); "Before We Were Free" (Knopf Books for Young Readers, 2002), and "How Tia Lola Came to (Visit) Stay" (Knopf Books for Young Readers, 2001).
She also has had published three collections of her poetry: "The Woman I Kept to Myself" (Algonquin Books, 2004); "Homecoming" (Plume, 1996), and "The Other Side/El Otro Lado (Dutton, 1995). "Something to Declare," a collection of her essays that had appeared previously in "Allure," "Essence," "The New York Times Magazine," "The Washington Post Magazine" and other periodicals, was published by Algonquin Books in 1998.
Born in New York City in 1950 to immigrant Dominican parents, she was taken to the Dominican Republic as an infant and lived there until she was 10, when the family returned to the United States. She received a B.A. degree, summa cum laude, from Middlebury College in 1971 and an M.F.A. from Syracuse University in 1975. While at Syracuse, she won the American Academy of Poetry Prize in 1974. In 2008, she was selected by the U.S. State Department's Bureau of International Information Programs as one of the 15 most prominent Hispanic-Americans in the arts.
About Rhina P. Espaillat
A native of the Dominican Republic who has lived in the United States since 1939, Rhina P. Espaillat is a poet and essayist who writes in English and Spanish and whose works have appeared in numerous magazines, on many websites and in some 50 anthologies. 
Her work has appeared in numerous magazines, including "The Lyric," "Poetry, Sparrow," "Orbis," "The Formalist" and "The American Scholar," as well as some 40 anthologies. Espaillat has 11 poetry collections in print, including: "Where Horizons Go," which won the 1998 T. S. Eliot Prize; "Rehearsing Absence," which won the 2001 Richard Wilbur Award, and, most recently, "Playing at Stillness."
In 2004 she became the first winner of the Tree at My Window Award from the Robert Frost Foundation for her Spanish translations of Robert Frost and her English translations of Saint John of the Cross and César Sánchez Beras. That same year she also received the Dominican Republic's Salome Ureña de Henríquez Award for service to Dominican culture and education. At 16, she became the youngest author inducted into the Poetry Society of America. 
Now a resident of Newburyport, Mass., she is a product of the New York City public school system and taught high school English in New York for several years. Ms. Espaillat earned her undergraduate degree at Hunter College and did graduate work at Queens College.
About The CUNY Dominican Studies Institute
The CUNY Dominican Studies Institute, established in 1992, is the premier research institution in the United States for the study of Dominicans. Its mission is to gather, produce and disseminate knowledge on the human experience of people who trace their ancestry to the Dominican Republic; to address the current lack of useful and reliable information concerning Dominicans in the United States, and to advance research and teaching at the City University of New York focusing on the Dominican people. The New York State Dominican population is approximately 691,000, according to the 2006 American Community Survey of the U.S. Census Bureau.
The Institute's Library, established in 1994, is the only university-based library in the United States specializing in Dominican society, history and culture. It is visited by hundreds of college and public school students every year as well as dozens of scholars from the United States and the rest of the world. It features, among others, a full collection of all Ph. D. theses on Dominican topics approved in U.S. colleges and universities.