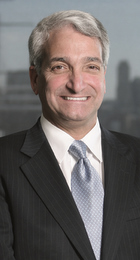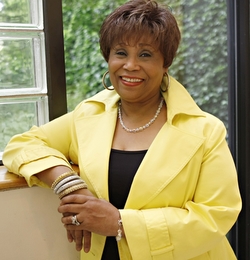 Townsend Harris Medals Presented to Seven at November 9 Annual Dinner
Frank J. Sciame, '74 Arch., one of the nation's preeminent builders, and Vy Higginsen, an African-American broadcasting pioneer, will receive the 64th John H. Finley Award from The Alumni Association of The City College of New York. Named for CCNY's third president, the award honors deserving New Yorkers for exemplary service to the city. They will be feted at the Association's 131st Annual Dinner, Wednesday, November 9, at The New York Hilton.
 
In addition, the Townsend Harris Medal will be given to seven City College alumni, one posthumously.  The Harris Medal, named for City College's founder, recognizes outstanding post-graduate achievements.
Mr. Sciame is founder and chief executive officer of F.J. Sciame Construction Co.  His firm has been entrusted with several high-profile public projects, including: the Guggenheim Museum and Central Synagogue restorations; the Morgan Library and Museum; Harvard Club of New York City, and the South Court addition to the New York Public Library.
In 2006, Governor Pataki and Mayor Bloomberg asked Mr. Sciame to lead an effort to produce a workable design for the World Trade Center Memorial.  That memorial opened to coincide with the 10th anniversary of 9/11.  More recently, he was a sponsor of Team New York, CCNY's entry in the U.S. Department of Energy 2011 Solar Decathlon. In addition to providing financial support, he served as a project manager and helped with outreach to building trade businesses.
Ms. Higginsen is a noted author, playwright, radio and TV personality with a remarkable reputation as a trailblazer. Her list of "firsts" includes: first African-American female prime time radio personality in the New York market; first woman to host a morning show on New York radio, and the first African-American woman to produce a drama on Broadway.
In addition, she was the first Africa-American female writer, producer and director of an Off-Broadway musical.  That show, "Mama, I want to Sing" ran for 2,200 performances over eight years at the Heckscher Theater in East Harlem.  It holds the record as the longest-running Off-Broadway black musical in American theatre history.  
 
Recent Finley honorees include: playwright Terrence McNally (2006), Emmy Award-winning actress, writer and activist Ruby Dee (2007), award-winning television journalist Barbara Walters (2008), and actors F. Murray Abraham (2009), Eli Wallach and Marian Seldes (both 2010).
This year's Townsend Harris Medalists are:
Maury Allen, '53, award-winning sportswriter and author of 40 books – 38 of them on sports -- who will be honored posthumously. He notably wrote for "Sports Illustrated," the "New York Post" and Gannett newspapers in a career spanning more than 50 years.
 Dr. Herbert Aschkenasy, '53, innovative entrepreneur who built Oregon Freeze Dry, Inc. and its affiliate, European Freeze Dry, into world leaders in freeze-drying technology for food and non-food products.
 Dr. Jeffrey Scott Flier, '68, Dean of Harvard Medical School and one of the nation's leading endocrinologists. His research has produced major insights into the molecular mechanism of insulin action and insulin resistance in human disease, including diabetes and the molecular pathophysiology of obesity.
Joseph L. Forstadt, '61, famed litigation lawyer who has established many important legal principals. He was the first honorary member of the state and city Supreme Court Justices' associations and served as the city's commissioner of consumer affairs.  
 Lennox S. Hinds, '62, world-renowned criminal defense and international human rights lawyer who was Nelson Mandela's U.S. attorney and is counsel for South Africa in the United States.
Harvey Kaylie, '60EE, founder and president of Mini-Circuits, a world leader in electronics for RF and microwave components.  The trade magazine "Microwaves and RF" named him one of the 45 people who most shaped the microwave industry and designated him a "Microwave Legend" in 2006.
 Edward S. Plotkin, '53CE, '56MCE, '66MBA, distinguished engineer who has been a leader in design, contracting and consulting and also served as Commissioner of Public Works for Westchester County.
Alumni Association President Jon Paul DeLise, '71 will emcee the event. CCNY President Lisa S. Coico and veteran newscaster John Johnson, '71, a 1994 Townsend Harris Medalist, will be guest speakers. In addition, the Alumni Association will present 65 scholarships and cash awards to deserving CCNY students.  
Tickets for the dinner, which cost $180 per person, are available through the
Alumni Association office at (212) 234-3000.  The New York Hilton is located at 54th Street and Avenue of the Americas, Manhattan.
On the Internet
Profile of Frank Sciame
http://www.sciame.com/about_ceo.html
Profile of Vy Higginsen
http://www.vyhigginsen.com/bio.html