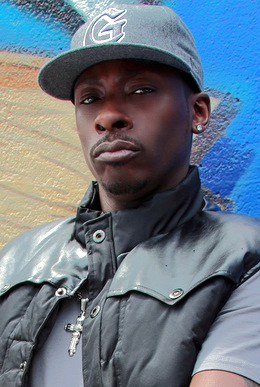 Technology and the deejay, the battle between rappers Nas and Jay-Z, B-girls in a male dominated hip-hop world and a retrospective on graffiti are among the issues to be addressed during the third annual "Is Hip Hop History?" conference. Presented by The City College of New York's Division of Interdisciplinary Studies, the conference runs February 24-25 at the Center for Worker Education, seventh floor, 25 Broadway, New York.
"Hip hop pedagogy has become an established entity in academia," said Warren Orange, a co-organizer of the conference. "Since 2009, our conference has provided a forum that features the work of researchers, hip hop industry practitioners, artists and working adult students. This year, the dialogue will be centered on "the battle" as a classic hip-hop theme, its own popular dialectics."  
The event, which is part of a hip-hop educational program available to students in the Division, is expected to draw approximately 200 participants. It is also part of City College's celebration of Black History Month. Other hip-hop offerings include "History, Culture and Politics of Hip Hop," a class taught by Mr. Orange during the spring 2012 semester that studies hip-hop's impact on popular culture in the United States.
"We are looking to extend our vision of hip-hop pedagogy at CCNY, as other prestigious universities have done in recent years," said Elena Romero, the other conference co-organizer. "We wish to bridge gulfs of race, class and age that often threaten thoughtful considerations of this relatively new cultural genre. We also intend that this stage serve as a bridge connecting the disciplinary lens of African American history and culture with that of American urban development."
Mr. Orange and Ms. Romero are both academic advisers and lecturers with the Division of Interdisciplinary Studies.
Legendary deejay and producer Pete Rock will serve as keynote speaker for the conference's opening reception. He is a pioneer in fusing jazz, funk and soul into hip-hop, and he laid down the blueprint for beautiful soulful production in the genre. He also revolutionized rap production through groundbreaking studio wizardry and by making remixes matter more than the original songs while establishing ad-libs as a standard recording asset.
Dax-Devlon Ross, author of "The Nightmare and the Dream: Nas, Jay-Z and the History of Conflict in African-American Culture." will serve as keynote speaker the second day. His book argues that the battle between Nas and Jay-Z at the turn of the millennium was the latest in a long line of creative conflicts between complex, oppositional African-American icons. It situates the philosophy and imagery of these two hip-hop icons within a tradition of rivalry and explains how and why their truce can be read as a pivotal generational moment that could and should be utilized as a teachable moment.
Other conference notables include B-Girl Rokafella and legendary videographer and photographer Henry Chalfant. Both will host Q & A's following the presentation of their respective films, "All the Ladies Say" and "Style Wars."
Admission to the conference for the general public is $20 for one day or $30 for both days; for students with a valid college I.D. the fee is $10 per day. The City College Office of the President and Office of the Dean of the Division of Interdisciplinary Studies at the Center for Worker Education have provided support for the conference. Additional conference information >>
CWE Contact: Elena Romero, 212-925-6625, ext. 258, eromero@ccny.cuny.edu