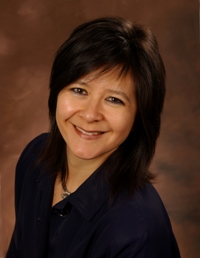 Denise Hien's Research Led Providers to Rethink Strategy for Helping Substance Abusers Affected by Post Traumatic Stress Disorder
As many as three out of five substance abusers may also be affected by post traumatic stress disorder (PTSD), according to researchers. Mental health professionals refer to such conditions as dual disorders.
Dr. Denise Hien, professor of psychology at The City College of New York, has been on the cutting edge of treating these dual disorders. Her work has contributed to a revolution in how providers dealing with substance abuse treat such patients.
"When I started, the commonly held belief was that one should not intervene with individuals with substance addictions who had trauma problems," Professor Hien said. "You had to cure the addiction first since it was feared that delving into trauma would lead to addiction relapse.  
"Our clinical trials and those of others have established that you can effectively intervene in both at the same time. Now the prevailing view is that if you do not intervene in the PTSD, you cannot effect changes to substance abuse."
In 1994, Professor Hien established the Women's Health Project at St. Luke's – Roosevelt Hospital Center to provide counseling and treatment services for women who experienced trauma in their lives and were dealing with addictions. A full-time faculty member at CCNY since 2008, she remains on the Women's Health Project faculty as adjunct executive director and principal investigator.
In addition to treating patients, the clinic conducted research and provided training in its methods to psychologists, social workers and psychiatrists. "My work was locally known, but the Internet has made it easier to reach a more international audience," she noted.
The vast majority of women in the center's drug addiction program have been exposed to trauma, she noted. Many were victims of childhood abuse, domestic violence or rape. Others were exposed to combat trauma, disasters or accidents, a situation common among male PTSD victims, as well.
Professor Hien has found cognitive behavior therapies to be the most effective treatments of PTSD, but they need to be modified for individuals with addictions. Medication has been less effective, although it could be used as a supplemental therapy, she said. She employs psycho-education, an integrative approach that combines coping strategies and education.
Currently, she has two clinical trials underway, funded by the National Institute on Alcohol Abuse and Alcoholism and National Institute on Drug Abuse, respectively. The first is investigating the efficacy of adding medication to a cognitive therapy-only approach. The second compares the effectiveness of cognitive behavioral therapy focused on emotional processing to that of relapse prevention with no trauma focus.
A new research direction will combine cognitive and neuroscience methods with clinical trials in order to understand how different therapies work by studying what happens in the brain as individuals go through therapy. She plans to look at patients undergoing exposure-based therapy. It will employ electroencephalography (EEG) to examine threat appraisal and magnetic resonance imaging (MRI) to explore what is happening in the brain.
She is collaborating with a CCNY colleague, Professor of Psychology Robert Melara, as well as two researchers at the New York State Psychiatric Institute, Columbia University College of Physicians and Surgeons, Dr. Bradley Peterson and Dr. Yuval Neria.
While the treatments she has devised have proven effective, access to them remains limited. In New York, only the Women's Health Project at St. Luke's Hospital Center and the Trauma and Addiction Project, which she runs at CCNY, provide these specialized treatments. Professor Hien has had to refer private patients to facilities in Boston or Washington for inpatient treatment.
Care providers she has trained now work in seven states and many of them have become local experts and are training others. At CCNY, where she serves as director of the psychology department's state-accredited training program for certification in alcohol and substance abuse counseling (CASAC) , Professor Hien is working to fill the pipeline.  
Approximately 20 students are graduated from the program each year. In addition, her PhD students conduct independent research and undergraduate and masters degree candidates can get field work experience through summer internships.
Note to Journalists
Professor Hien is well qualified to discuss treatment of substance abuse in patients exposed to trauma. To arrange an interview with her, please call Ellis Simon, Director of Public Relations, The City College of New York, 212-650-6460.
On the Internet