"Is Hip-Hop History?," a two-day conference to examine the current state of the music genre and subculture and its future outlook, will be held February 19 – 20 at The City College of New York (CCNY) Center for Worker Education (CWE). Approximately 200 persons, including hip-hop scholars, performers, entrepreneurs, journalists and activists, are expected to participate in the event, which will address such issues as the over-commercialization of hip-hop, hip-hop media going digital and hip-hop activism.
The conference, part of the CWE's celebration of Black History Month, is being held in conjunction with a course being offered at the center for students in CCNY's Division of Interdisciplinary Studies.  Titled, "History, Culture and Politics of Hip-Hop," the class, which has approximately 20 enrolled students, is spending the spring 2010 semester studying the impact of hip-hop on popular culture in the United States.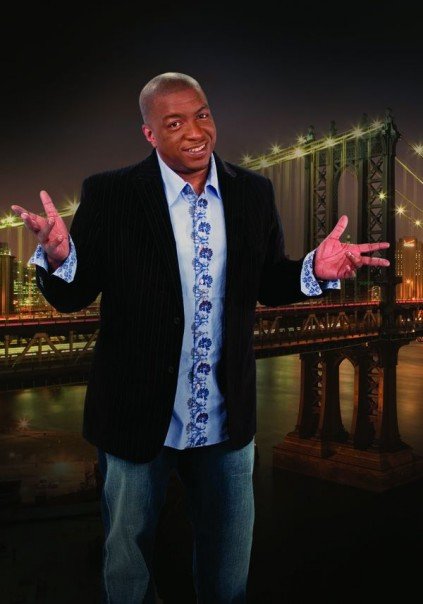 "For over 25 years, the Center for Worker Education has provided a dignified environment and a high-quality education for working adults seeking bachelor's degrees," said Warren Orange, who teaches the course and is co-organizer of the conference.  "CWE students are predominantly Black and Hispanic, female, 25-54 years of age, and hail from the communities that not only gave birth to hip-hop but, continue to be its most consistent muse."
"The conference will be the initiation of an ambitious project to create a platform for the ongoing research and study of hip-hop and popular culture for CWE students," added Elena Romero, CWE academic advisor, adjunct lecturer and co-organizer of the conference.  "To assist in this endeavor, the conference will help fund a scholarship for outstanding students, doing research on hip-hop and popular culture."
Legendary veejay Ralph McDaniels, a hip-hop culture pioneer, entrepreneur and visionary, will serve as keynote speaker for the conference's opening reception, 6:00 – 9:00 p.m. Friday, February 19.  Mr. McDaniels, "who created "Video Music Box," the first music video show focused exclusively to an urban market on public television, is currently president of Uncle Ralph Productions, an on-air personality at New York's WQHT (Hot 97) and an executive producer and host of "The Bridge" television program.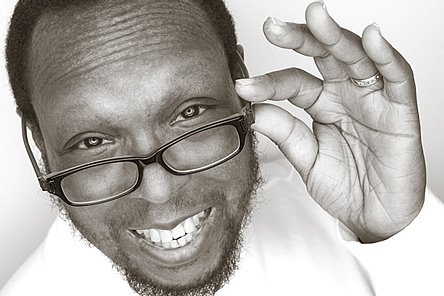 Dr. Mark Anthony Neal, Professor of Black Popular Culture in the Department of African and African American Studies at Duke University, will deliver the keynote address the second day of the conference at 10 a.m.  Professor Neal has authored four books: "What the Music Said: Black Popular Music and Black Public Culture" (Routledge, 1998), "Soul Babies: Black Popular Culture and the Post-Soul Aesthetic" (Routledge, 2002), "Songs in the Keys of Black Life: A Rhythm and Blues Nation" (Routledge, 2003) and "New Black Man: Rethinking Black Masculinity" (Routledge, 2005).
He is also the co-editor (with Murray Forman) of "That's the Joint!: The Hip-Hop Studies Reader" (Routledge, 2004, second ed. August 2010).  A frequent commentator for National Public Radio, Professor Neal also contributes to several on-line media outlets, including SeeingBlack.com, The Root.com and theGrio.com.
The conference will be held in the CWE auditorium, located at 25 Broadway, 7th floor, in Lower Manhattan.  Admission fees are $5 per day for students with a valid college I.D., $15 for one day or $25 for two days for the general public.  The conference is sponsored in part by Brooklyn College, Pelle Pelle, Belton Tax & Financial Service and the Student Government of CWE (SGCWE).  For additional information about the conference, including biographies of the speakers, visit /ishiphophistory or/cwe. 
Conference Schedule
Friday, February 19
Conference Registration 4:00 – 6:00 p.m.
Opening Reception 6:00 – 9:00 p.m.
Music by Luis "DJ Disco Wiz" Cedeno, special performance by Lifted and keynote address by legendary veejay Ralph McDaniels (Hot 97)
Saturday, February 20
Conference Registration 8:30 – 10:00 a.m.
Keynote Address 10 a.m. – 12 noon
Dr. Mark Anthony Neal, Professor of Black Popular Culture in the Department of African and African American Studies at Duke University
Panels: 1:00 – 5:00 p.m.
Hip-Hop Media: From Paper to Blogs (1:00 – 3:00 pm)
Michaela Angela Davis, creative consultant, speaker, writer (moderator); Chuck "Jigsaw" Creekmur, Co-Founder and Chief Executive Officer, AllHipHop.com; Datwon Thomas, COO/EIC, GlobalGrind.com, and Sonya Magett, blogger, tyra.com.
Is Hip-Hop History? (1:00 – 3:00 pm)
Carlito Rodriguez, writer and TV producer (moderator); DJ Red Alert "Bio" Feliciano, co-founder, Tats cru; Rokafella, co-founder, Full Circle Productions, and Lando Felix, founder of The Blind Spot and co-founder/former vice president, production and design, for Enyce and Mecca USA.
From My Life to the Paper: Writing the Hip-Hop Experience (3:00 – 5:00 p.m.)
Jay Smooth, host of WBAI's "The Underground Railroad," New York City's longest-running hip-hop radio show, and proprietor of hiphopmusic.com and illdoctrine.com (moderator); Adam Mansbach, author and 2009-2010 New Voices Professor of Fiction at Rutgers University; Raquel Cepeda, award-winning editor, multimedia journalist and documentary filmmaker; Dr. James Braxton Peterson, Assistant Professor of English at Bucknell University, and Dr. Joseph G. Schloss, author and Adjunct Assistant Professor of Black and Latino Studies at Baruch College.
United We Stand (3:00 – 5:00 p.m.)
Hon. George Martinez, founder/chairman of the Global Block Association, board member emeritus, Hip-Hop Association and political science adjunct at Pace University (moderator); Jeffrey Kazembe-Batts and Luis "Plot" Sosa, co-chairpersons in the Universal Hip-Hop Parade for Social Justice Organization; Rosa Clemente, community organizer, activist, radio journalist (WBAI) and 2008 Green Party candidate for Vice President; Mariaelena Jorge, CCNY alumna and entrepreneur; Andre T. Mitchell, founder and chief executive officer of several organizations and initiatives including Man Up! Inc, Hip-Hop SUV (Stand Up & Vote) and F.I.P.A. (Formerly Incarcerated People Association), and Mike "Hollywood" Christie, founder and president of Talent Driven Network
CWE Contact:
Elena Romero, 212-925-6625, ext. 258, eromero@ccny.cuny.edu