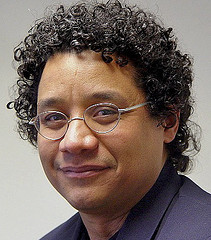 Four scientists will participate in a panel discussion on projects under way in the Dominican Republic and their impact on the country's economic development.  The event, presented by the CUNY Dominican Studies Institute (CUNY DSI) takes place 4 p.m. Saturday, November 6, Room 1/203, North Academic Center, The City College of New York, 160 Convent Avenue, Manhattan.
The four panelists and their topics are:
•    Dr. Jorge E. González, NOAA-CREST Professor, Grove School of Engineering, The City College of New York, "Expansion of Lake Enriquillo: Observations and Environmental Causes." 
•    Dr. Yolanda León, professor, School of Sciences, Instituto Tecnológico de Santo Domingo (INTEC), Dominican Republic, "Tourism and its Environmental Impact in the Dominican Republic." 
•    Dr. Margaret A. Winslow, professor of structural and engineering geology, Grove School of Engineering, The City College of New York, "Assessing Seismic Hazards in the North Eastern Region of the Dominican Republic." 
•    Carl Allen, recent graduate in public policy and urban planning from the Harvard University Kennedy School of Government and Graduate School of Design, "El Metro and the Impact of Transportation System Integration in Santo Domingo, Dominican Republic."   
The panelists will present on individual projects and address issues that pose serious questions about the value of scientific knowledge and investigations to a developing country as well as the extent to which the knowledge is reaching and benefiting the average person.
The event is open to the public and is free of charge.  However, advance registration is required at:http://cunydsi-science.eventbrite.com/ or by phone at 212-650-7496.
Dr. Ramona Hernández, director of CUNY DSI, said the event was the first in a series devoted to scientific issues that affect the Dominican Republic.
"This series aims to bridge the gap that exists between the scientific community and the ordinary citizen; something that is particularly true among people of Dominican descent here in New York City," she explained.  "Because of educational and language barriers, Dominicans often do not have access to the most current scientific knowledge, even when they themselves are the subject of those studies."  
Future presentations will explore medical research and environmental impact studies taking place in areas of New York with large concentrations of people of Dominican descent, with the aim of "bringing that information to the average citizen," she said.
 
About CUNY Dominican Studies Institute
Founded in 1992 and housed at The City College of New York, the Dominican Studies Institute of the City University of New York (CUNY DSI) is the nation's first, university-based research institute devoted to the study of people of Dominican descent in the United States and other parts of the world. CUNY DSI's mission is to produce and disseminate research and scholarship about Dominicans and about the Dominican Republic. The Institute houses the Dominican Archives and the Dominican Library, the first and only institution in the United States collecting primary and secondary source material about Dominicans.
CUNY Dominican Studies Institute Contact:
Altagracia Diloné Levat, 347-739-7664, alevat@ccny.cuny.edu