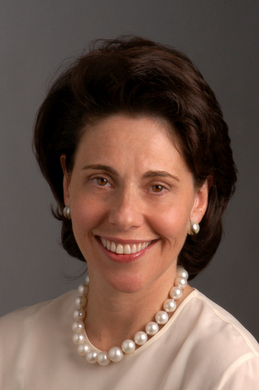 Board of Regents Chancellor Merryl Tisch to Deliver Keynote Address
"Ensuring All Students Succeed," a two-day conference that brings together parents/caregivers, educators, community organizations, family advocates, and elected officials to discuss educational policies, effective collaboration between home and school, and "best practice" strategies for facilitating the educational success of children, will take place October 12 – 13 in The Great Hall, Shepard Hall, of The City College of New York.
The conference, which is free and open to the public, offers keynote addresses, panel discussions, and workshops facilitated by a variety of stakeholders. It runs 3:30 – 5:45 p.m. Friday and 9 a.m. – 2 p.m. Saturday. Topics will include:
•  Roundtable discussion on Educational Strategies for Families
•  Making Schools Accessible: De-mystifying the role of parents in public schools
•  Educating English-Language Learners: Asking the right questions
•  Understanding and Educating Children with Special Needs
•  Early Childhood Education: Preparing your child for kindergarten
•  High Stakes Testing: How to prepare and support your child
Merryl H. Tisch, Chancellor of the New York State Board of Regents, will deliver the keynote address 4:15 p.m. Friday. A Town Hall session will conclude the conference in which suggestions and recommendations will be solicited from conference attendees.
Ana Ledo, from New York WXTV, will be the Mistress of Ceremonies on Friday, October 12. Other speakers and elected officials for the conference include City College Interim Provost Maurizio Trevisan, New York City Council Member Ydanis Rodríguez, and State Sen. Adriano Espaillat.
To register, RSVP to: Carmen Delarosa, cmrodriguezevents@gmail.com, or 212-788-7053.
The conference is presented by the Office of the Provost and the School of Education at City College in conjunction with:
•  Council Member Rodríguez
•  State Sen. Adriano Espaillat
•  Hispanic Federation
•  New York City Department of Education
•  El Diario / La Prensa
•  Univision
•  Asociación de Principales Dominicanos
•  Television Dominicana