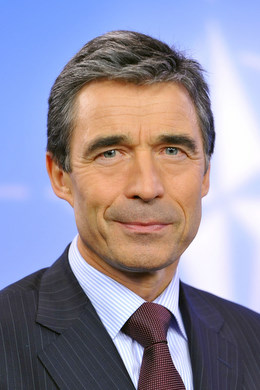 Anders Fogh Rasmussen, secretary general of the North Atlantic Treaty Organization (NATO), will speak 3 p.m. Thursday, September 27 in The Great Hall of The City College of New York. His talk, "Why NATO Matters to You," looks at how NATO deals with emerging security challenges and contributes to global security.
Presented as a conversation with CCNY President Lisa S. Coico, the event, which is free and open to the public, will have a "town hall" format. CCNY students and members of the community will be invited to ask questions of the secretary general.
NATO is an alliance of 28 European and North American nations committed to safeguarding the freedom and security of its member countries by political and military means. Initiated in 1949, today NATO plays an increasingly important role in global crisis management and peacekeeping.
Before becoming NATO secretary general, Mr. Rasmussen served as prime minister of Denmark from 2001 to 2009 and held numerous positions in government prior to that. He served as the Danish negotiator of and signatory to the Maastricht Treaty, which led to the introduction of the Euro, the multinational European currency.
The event is presented by the Colin L. Powell Center for Leadership and Service and the City College Division of Social Science and is co-sponsored by the CCNY international relations, international studies and public administration programs.