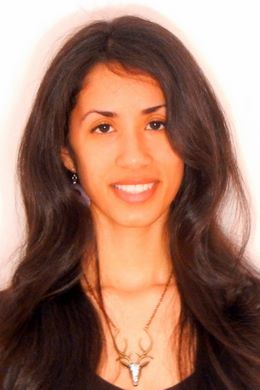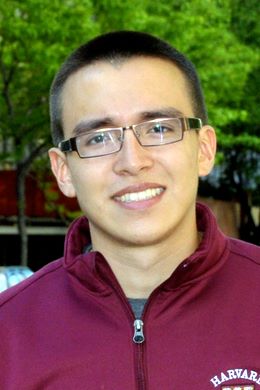 Lisa Brandt and Julian Flores, members of The City College of New York Class of 2012, and Alexa Mieses, a 2011 graduate, have been selected to receive the 2012 Jonas E. Salk Scholarship awarded by The City University of New York.  
The awards recognize the high ability and scholarship of students who plan careers in medicine and the biological sciences and who are judged likely to make significant contributions to medicine and research. They are selected on the basis of original research papers undertaken with prominent scientist/mentors.
"Congratulations to Lisa, Julian, Alexa and the winners from the other CUNY Colleges," said CCNY President Lisa S. Coico. "Their achievements are a testament to their hard work, dedication, and perseverance as well as to the support of the faculty."
The Salk Scholarship provides a stipend of $8,000 per scholar, to be appropriated over three or four years of medical studies. Salk Scholars also receive achievement citations and diagnostic kits that include an otoscope and ophthalmoscope. The scholarships will be presented at a ceremony Wednesday, May 16, in the William and Anita Newman Conference Center at Baruch College.
Dr. Jonas Salk, a 1934 graduate of City College, developed the polio vaccine in 1955. He turned down a ticker-tape parade in honor of his discovery, asking that the money be used for scholarships instead. New York City provided initial funding for the Salk Scholarships in 1955.
Ms. Brandt, Mr. Flores, and Ms. Mieses were all inspired to become doctors to aid their communities. After graduation, Ms. Brandt will attend either Columbia University Medical School or Mount Sinai School of Medicine, while Mr. Flores plans to attend Harvard Medical School. Both want to become pediatricians. Ms. Mieses will attend Mount Sinai School of Medicine. Brief profiles of the students follow:
Lisa Brandt
Ms. Brandt, born in the Dominican Republic to a Dominican mother and an American father, wants to become a pediatrician to provide free and affordable care to her community. "I wanted a career that had a purpose for me, a versatile career where you're a student, teacher, and guide, and can be a pillar to your community."
Ms. Brandt was so impressed by City College's affordability and high quality of education, that it was her only choice when she applied to college. "I knew I wanted to go to medical school for a long time, and I knew I didn't want to come out with debt. I wanted to go to a school that would give me a high quality education," said the biology major.
Currently, she is working in the lab with Professor Jonathan Levitt, using a ferret as an animal model to examine the postnatal development of the brain. She is also volunteering at Morgan Stanley Children's Hospital of New York-Presbyterian and has volunteered at numerous health fairs.
At CCNY, Ms. Brandt received a myriad of honors such as the 2010 Annual Biomedical Research Conference for Minority Students Presentation Award, and the 2011 Collegiate Science and Technology Entry Program Honorable Mention Award in the Natural Sciences.
She also received the Zeldin-Sviridov Scholarship, Edmund Baermann Scholarship in Natural Sciences, Associated Medical Schools of New York Stipend and Student Support Services Program Outstanding Academic Award. Additionally, she shadowed a pediatric endocrinologist, and gastroenterologist in private practice. Outside of school, she enjoys drawing.
Julian Flores
Mr. Flores, the son of Costa Rican immigrants, believes he has an obligation to help the Hispanic community, since he has an opportunity to make an impact. "Being Hispanic, makes me want to want to give back to the Hispanic community to bring about longstanding change."
That opportunity is a scholarship to Harvard Medical School, where he will pursue his dream of becoming a pediatrician. "It is a great honor to come from City College and to represent both CCNY and CUNY at Harvard," the Flushing, Queens resident said.  
Mr. Flores, who is receiving a BS in biology, came to City College on full scholarship as a Macaulay Honors College student. He used the resources of Macaulay to go beyond the textbook and the classroom.
He counseled parents in a family health intervention program run by Columbia University and also participated in a summer undergraduate mentorship program between his junior and senior years at Albert Einstein College of Medicine. Currently, he is using Drosophila Melanogaster, the common fruit fly, as an animal model to study autism spectrum disorders as a research assistant to Professor Tadmiri Venkatesh.
At City College, Mr. Flores received countless awards including: best poster in neuroscience at both the Annual Biomedical Research Conference for Minority Students and the 2012 Collegiate Science and Technology Entry Program Conference. He also received a Weston Scholarship, in addition to the scholarship from Harvard. Outside of school, he enjoys playing soccer and baseball as well as dancing and listening to music.
Alexa Mieses
Ms. Mieses already had dreams of becoming a doctor as a junior in high school. While she attended Bronx High School of Science, three students died of drug-related causes.  A sophomore she mentored was one of them, a victim of a heroin overdose. "The experience definitely inspired me to learn more aggressively about the effects of drug abuse on the brain and the body. It increased my awareness of it," said Ms. Mieses.
She volunteered at Montefiore Medical Center in the Bronx and tutored low-income children at the Champion Learning Center in Lower Manhattan.  As the coordinator for the CCNY Minority Association of Pre-Health Students'  "Harlem Take Care of Yourself" health fair, she helped increase attendance twenty-fold. She also interned at the Bronx Zoo, the Gay Men's Health Crisis Center and worked with autistic children in Chile, as a Watson Fellow.
A Queens resident of Dominican and Italian heritage, Ms. Mieses graduated magna cum laude with a BS in biology in 2011. She deferred medical school for a fellowship with the National Institute on Drug Abuse in Baltimore, where she examined behavioral and genetic correlates of drug addiction. The fellowship provided professional growth and gave her access to new lab techniques.
After the fellowship, she will attend Mount Sinai School of Medicine in August and hopes to become a primary care physician in an underserved community. "In addition to practicing medicine as a clinician in New York City, I am also committed to mentoring aspiring medical students and students from underrepresented minority groups."
At CCNY, Ms. Mieses was awarded a J.K. Watson Fellowship and Outstanding SEEK Graduate of the Year Award; she was a SEEK Scholar and tutor, and belongs to three honor societies. In addition, she shadowed a surgeon in private practice as well as conducted neuroscience research on eye movements and studied Spanish and art history in Spain. Outside of school, Ms. Mieses writes poetry and loves singing. She hopes to incorporate her love of writing into her career.