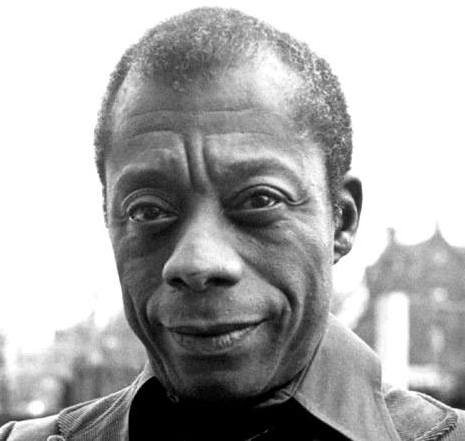 "James Baldwin's America," is the title of a reading and discussion series at The City College of New York in March. It celebrates the work of the renowned writer and Harlem native.
Four seminars, hosted by Dr. Gordon Thompson, professor of English, are scheduled for March 7, 14, 19 and 21. Co-sponsored by the New York Council for the Humanities and CCNY's Division of the Humanities and the Arts and the English Department, they are free and open to the public. 
Register via email at gthompson@ccny.cuny.edu or by calling (212) 650-5100.
All events are in the North Academic Center, Room 6/316 unless otherwise stated:  
Monday, March 7, Brotherhood & Jazz in Baldwin's "Sonny's Blues." The Village of Harlem: One Family's Saga, includes video dramatizations. 5 – 6:30 p.m.
Monday, March 14, Old Time Religion and Black Male Sexuality, Sin and The Preacher Man in "Go Tell It on the Mountain": (Concentrate on chapter entitled, "Gabriel's Prayer"). 5 - 6:30 p.m.
Saturday, March 19, Tsion Café with Herb Boyd. 3–5 p.m.
Monday, March 21, Racism and the Black Male's Secret Desires: in "Another Country" (chapter one), includes a recording of James Baldwin reading from "Another Country."  5 - 6:30 p.m. 
"It is expected that these events will prove to be both highly entertaining and educational, serving to preserve Baldwin's legacy at a time when his wisdom is badly needed," said Thompson.
About The City College of New York
Since 1847, The City College of New York has provided low-cost, high-quality education for New Yorkers in a wide variety of disciplines. More than 15,000 students pursue undergraduate and graduate degrees in the College of Liberal Arts and Science; Bernard and Anne Spitzer School of Architecture; School of Education; Grove School of Engineering; Sophie Davis Biomedical Education/CUNY School of Medicine; and the Colin Powell School for Civic and Global Leadership. U.S. News, Princeton Review and Forbes all rank City College among the best colleges and universities in the United States.