Danielle A. Zach
Assistant Professor
Main Affiliation
Division of Interdisciplinary Studies (CWE)
Areas of Expertise/Research
International Peace and Security
Phone
212-925-6625, ext. 307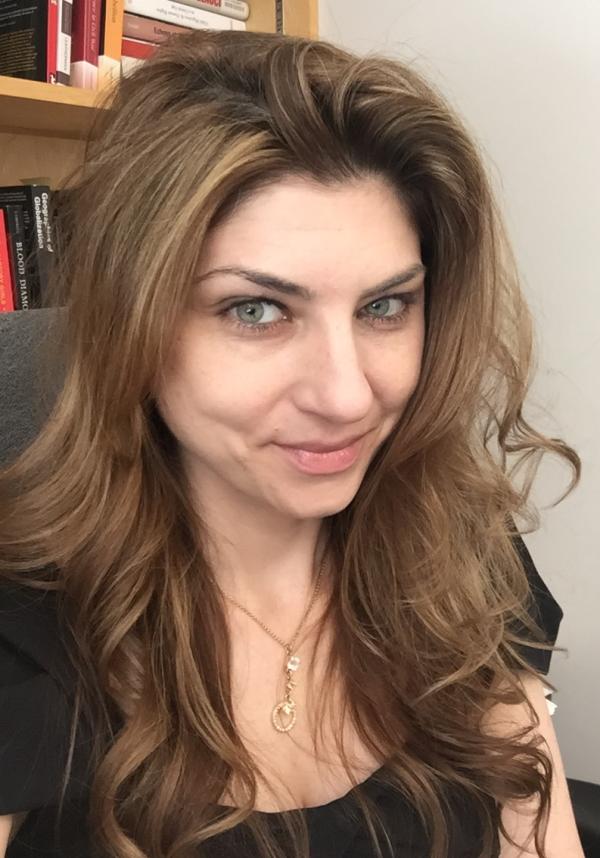 Danielle A. Zach
Profile
Danielle A. Zach is Assistant Professor of Political Science & Human Rights at the Department of Interdisciplinary Arts and Sciences at the Center for Worker Education (CWE). She is actively involved in CCNY's Human Rights Forum (HRF), an initiative that organizes several public events per semester on pertinent human rights issues, chair of CCNY's Critical Perspectives on Human Rights Conference, and host of the Rights Talk at CCNY Downtown podcast. Dr. Zach is also Senior Editorial Associate and Research Fellow at The CUNY Graduate Center's Ralph Bunche Institute for International Studies (RBIIS) and an affiliated scholar of the Center for the Study of the Holocaust, Genocide, and Crimes Against Humanity. She is was previously Assistant Professor of Political Science at Adelphi University, and Visiting Scholar of Irish Studies at New York University (NYU).
Education
Ph.D., Political Science, The Graduate Center, The City University of New York (CUNY)
M.Phil., Political Science, The CUNY Graduate Center                                               
B.A., Special Honors Curriculum, Latin American Studies, Hunter College
Courses Taught
IAS 31154  Women's Rights as Human Rights
IAS A6180  War and Justice in the Twenty-first Century (MA)
IAS 31706  Children and Human Rights
IAS A6140  Forced Migration in the Americas (MA)
IAS A7010  Political Violence and Justice in Latin America (MA)
IAS 31504  Forced Migrations
PSC 25604  Contemporary World Conflict
IAS 31126  Genocide from the Colonial Era to the Present
IAS 10300  Introduction to Interdisciplinary Global Studies
IAS 31300  Human Rights Speaker Series (BA/MA)
IAS 31138  Women, War, and Peace (Spring 2016)
IAS 31162  Comparative Racism in "Post-racial" Society
IAS 24200  Introduction to Interdisciplinary Studies
Publications
Book
Rosenbaum, Susana and Danielle Zach, eds. 2020. España, Norteamérica y tiempos de crisis. Madrid: Catarata; https://www.catarata.org/libro/espana-norteamerica-y-tiempos-de-crisis_105638/ 
Peer Reviewed Journal Articles and Book Chapters
Zach, Danielle. 2020. "Conflict and Peacebuilding," in Diaspora Organizations in International Affairs, ed. Dennis Dijkzeul and Margit Fauser. London: Routledge; https://www.routledge.com/Diaspora-Organizations-in-International-Affairs-1st-Edition/Dijkzeul-Fauser/p/book/9781138589131
Zach, Danielle. 2019. "'It was Networking, All Networking': The Irish Republican Movement's Survival in Cold War America," Journal of Ethnic and Migration Studies, published online January 24, doi:10.1080/1369183X.2019.1569506; https://www.tandfonline.com/doi/abs/10.1080/1369183X.2019.1569506?journalCode=cjms20
Weiss, Thomas, and Danielle. Zach. 2017. "The United Nations," in Security Studies: An Introduction, ed. Paul D. Williams. London: Routledge, 3rd ed.; https://routledgetextbooks.com/textbooks/9780415784900/student.php
Zach, Danielle. 2016. "Transnational Insurgent Activism in Historical Perspective: The Spanish Civil War and the Abraham Lincoln Battalion," in Historical Links between Spain and the United States, ed. Juan Carlos Mercado. Alcalá, Spain: Biblioteca Franklin; https://www.institutofranklin.net/en/product/historical-links-between-spain-and-north-america/
Other Publications
Weiss, Thomas and Danielle Zach. 2018. "The UN's Journey through International Affairs: Almost 75 Years Old, or Young?" International Affairs, April Virtual Issue; https://academic.oup.com/ia/pages/united_nations
Zach, Danielle, D. Conor Seyle, and Jens Vestergaard Madsen. 2014. Burden-sharing Multilevel Governance: A Study of the Contact Group on Piracy off the Coast of Somalia. Broomfield, CO: One Earth Future Foundation; http://oceansbeyondpiracy.org/publications/burden-sharing-multi-level-governance-study-contact-group-piracy-coast-somalia
Weiss, Thomas and Danielle Zach. 2006. "United Nations," in Encyclopedia of Globalization, ed. Roland Robertson and Jan Aart Scholte. London: Routledge.