Our workforce development program aims to prepare participants to enter infrastructure careers in a matter of weeks or months. The free program is modular and adaptive by design.
In the three-week Baseline Training, students get an overview of five core infrastructure sectors as well as in-demand digital skills, OSHA 10 certification, and career development workshops and support. 
Students can then opt into Catalyst Training, professional development pathways that run four to six weeks, including internships, specialized infrastructure sector training, and/or advanced industry credentials.
Our alumni remain part of the extended RIWI family and continue to receive career support through job postings, career fairs, networking opportunities, and recommendations.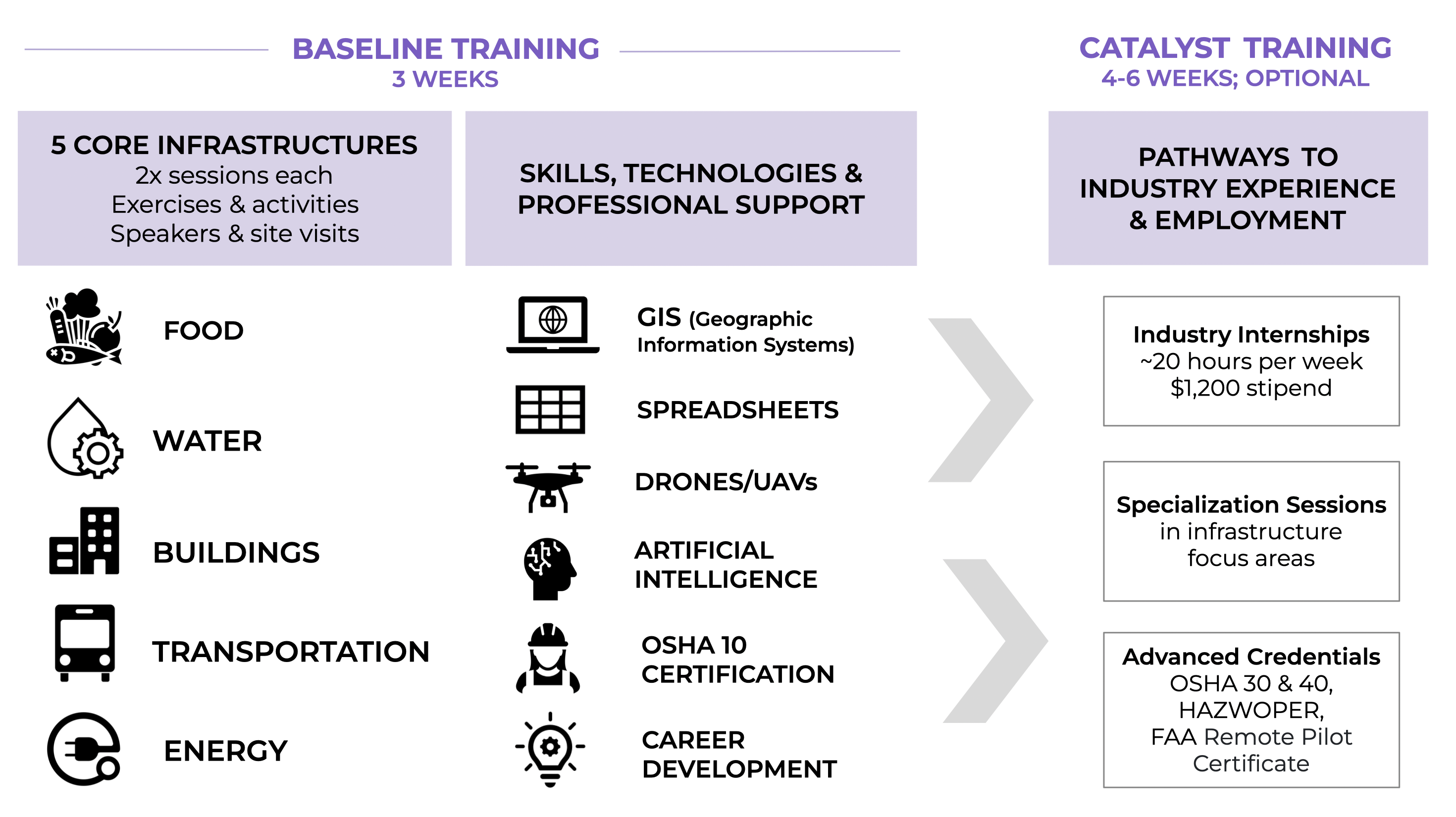 Last Updated: 02/01/2023 15:59