Counseling Center
Overview of Counseling Center at CCNY
Our Mission Statement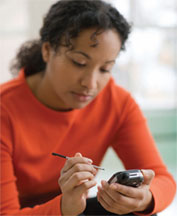 In line with City College's vision of access to excellence, it is the mission of the Counseling Center to provide high quality counseling services that are accessible to all City College students. 
We provide short-term, student-centered and culturally informed psychological services from a modern and integrative theoretical orientation, treating all students with respect and recognition of their unique strengths.  We are a liaison to the community, linking appropriate students to more intensive and longer term services as needed. We are committed to supporting faculty in the identification of students who may benefit from our services and reaching students in need.  We provide education to the City College community and work towards wellness and prevention in our outreach models.
Our goal is to assist students in the resolution of any barriers that may hinder their ability to achieve their highest academic potential, while ensuring their mental health needs are met, regardless of ability to pay.
What is the Counseling Center?
The Counseling Center offers short term individual and group counseling to help students deal with their personal and adjustment issues that may interfere with their ability to progress academically to their fullest potential.
Services are free of charge to City College Students.
We also help link students with resources within the community (i.e. legal aid, insurance, long term counseling, etc.)
How do I schedule an appointment?
You are welcome to walk in, call the center at (212) 650-8222 or send us an email at counseling@ccny.cuny.edu. We are open Monday through Friday from 9am to 5pm.
The Counseling Center is located in the Marshak Science Building, on the first floor, towards the back right of the building, near Athletics, room J-15.
If you are experiencing a crisis and would like to be seen immediately by a counselor, we strongly encourage you to come in and ask to be seen. We will do our best to help you in whatever way we can. If you are not experiencing a crisis you will be given the earliest appointment opening available.
How can someone at the Counseling Center help me?
You aren't "crazy" for coming to the counseling center; rather, you are showing strength by addressing whatever issues you are struggling with directly. Issues we help with include but are not limited to:
Difficulties focusing or concentrating on schoolwork
Feelings of sadness
Feeling exhausted all of the time
Struggles with motivation
Stress management
Time management
Relationship problems
Family difficulties
Adjustment struggles
CONTACT INFORMATION
Marshak Science Building
Room J-15
160 Convent Avenue
New York, NY 10031
p: 212.650.8222
f: 212.650.8227
e: counseling@ccny.cuny.edu