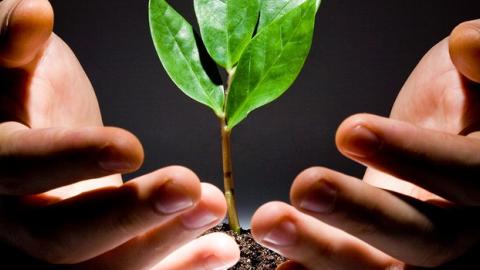 Thank you for visiting the CCNY Counseling Center webpage. Unfortunately, due to the COVID-19 outbreak, counseling services have moved to a virtual platform. During this time of crisis, the CCNY Counseling Center will be providing consultation and referral services to students via email, phone, and other online modalities. If you need to reach us, please email us at  c%6fun%73%65l%69n%67@ccny.cuny .%65du" rel="nofollow"> counseling@ccny.cuny.edu . You may also leave a voice message at (212) 650-8222 and we will return your call as soon as possible. We are encouraging our students to stay home and connect with their counselors via email or phone. Our Virtual Front Desk is available Monday through Friday from 10:00 and until 4:00 pm and can be accessed at http://ccny.zoom.us/j/2126508222 or by logging in to ccny.zoom.us with your CCNY email address and password and joining meeting ID: 212-650-8222.  
If you need additional counseling resources at this time, please call NYC WELL at 1-888-NYC-WELL (1-888-692-9355) for free, immediate and confidential support for any mental health concern. NYC WELL is available 24/7 and can provide assistance in over 200 languages. You can also text WELL to 65173 or access the NYC WELL website at https://nycwell.cityofnewyork.us/en/ to chat with a counselor. 
If you are experiencing a psychiatric or medical emergency, please call 911 or go to your nearest emergency room. 
If you are currently in counseling, please contact your counselor directly via email. 
Faculty and staff: Please use the email address or phone number listed above to refer students or if you require a consultation about a student.  
It is normal to experience a range of emotional reactions in response to this evolving public health pandemic. Below are some helpful links which may help you better manage your emotional well-being during this difficultly time. 
Coping during COVID-19 
Sign up for The 10-Minute Mind  
Anti-Stigma Guidelines by the Center for Disease Control & Prevention (CDC) 
How to Cope with the Mental Health Impacts of COVID-19 
Staying Healthy in a COVID-19 World 
COVID-19 Updates 
New York State Department of Health  
New York City Department of Health and Mental Hygiene  
Centers for Disease Control and Prevention
Overview of Counseling Center at CCNY
In line with City College's vision of access to excellence, it is the mission of the Counseling Center to provide high quality counseling services that are accessible to all City College students.
We provide short-term, student-centered and culturally informed psychological services from a modern and integrative theoretical orientation, treating all students with respect and recognition of their unique strengths.  We are a liaison to the community, linking students to more intensive and longer term services when needed. We are committed to supporting faculty in the identification of students who may benefit from our services and reaching students in need.  We provide education to the City College community and work towards wellness and prevention in our outreach models.
Our goal is to assist students in the resolution of any barriers that may hinder their ability to achieve their highest academic potential, while ensuring their mental health needs are met, regardless of ability to pay.
When Might Counseling Be Helpful?    
Counseling provides students with a safe, confidential, and nonjudgmental space to voice their concerns and address these concerns with a counselor. Counselors provide students with feedback, they listen, reflect, and validate students' emotions, and they offer support and strategies for coping with challenges. Counseling has been shown to be helpful with a wide range of concerns and is effective for both chronic problems and situational difficulties. Most students learn that counseling offers tremendous benefits in helping them work through problems that are affecting their lives. The City College Counseling Center offers short-term counseling. Students who want to continue counseling beyond their allotted counseling sessions, will receive assistance connecting with a new counselor off campus who can provide them with ongoing support.
Below is a list which includes many, but not all of the reasons students come to counseling:
Enhancing relationships with friends and family
Managing stress more effectively
Exploring issues related to one's sexuality
Improving academic performance
Coping with the loss of a loved one
Overcoming loneliness or homesickness and adjusting to a new place, lifestyle, or culture
Reducing alcohol and drug-related problems
Addressing eating/body image concerns
Recovering from assault or abuse
Coping with acts of discrimination
Overcoming depression
Reducing anxiety
Transitioning from high school to college life
Making decisions about transferring or withdrawing from college
Helping a friend
Addressing difficulty with living situations

Managing sleep disturbance
Services at the Counseling Center
Individual counseling
Crisis intervention
Group counseling
Consultation
Referral
Workshops
All services are free and confidential
Hours of Operation:
Monday to Thursday 9:00 am – 5:00 pm