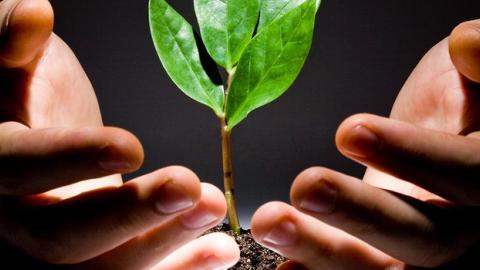 Counseling Center Temporary Relocation
Dear CCNY Students, Faculty, and Staff,
Health and Wellness and Counseling Center original offices in Marshak J-15 have been under renovation for the last 18 months, during which time the Counseling Center was relocated in NAC 8/213.
We are happy to announce that the renovation of Health and Wellness offices in Marshak J-15 is now complete and the Counseling Center is moving back the week of January 13, 2020.  
Please note that during the move, which will cover the week from Monday January 13, 2020 to Friday January 17, 2020, the Counseling Center will be operating at a limited capacity.
If you are experiencing an emergency and you are on campus, please let us know and we will put you in touch with available resources. 
If you are not on campus, call 911 or go to your nearest emergency room. Please see below additional mental health referrals in our area. 
Normal clinical services at the Counseling Center will resume on Tuesday January 21, 2020 in Marshak J-15. Our main number 212-650-8222 will remain operational.
We apologize for the inconvenience and we thank you for your understanding!
Walk-in Clinics
Institute for Family Health
Center for Counseling
1824 Madison Avenue, New York, NY 10035
(212) 423-4200
Monday-Friday, 9:00 am - 3:00 pm
https://www.institute.org/health-care/services/behavioral-health/
Emma Bowen Community Center
1727 Amsterdam Avenue, New York, NY 10031
Corner of 145th Street and Amsterdam Avenue
(212) 694-9200
Institute for Family Health at 17th St.
230 West 17th Street (between 7th and 8th Avenues) 
New York, NY 10011
(917) 544-0735
Free Clinic (Available only on Saturdays)
To obtain an appointment at the Free Clinic the Student needs to complete an assessment with a social worker first. Students can walk in for an assessment Monday-Friday 9am-4pm. Please call the above number for information.
Clinics that Accept Most Insurance Plans
St. Luke's Acute Outpatient Psychiatric Clinic   
411 West 114 Street, New York, NY
(212) 523-8080
(212) 523-5584 (Receptionist) 
Monday-Friday 8:30 am - 4:30 pm
The Bridge NY
248 West 108th Street, New York, NY    
(212) 663-3000 (ext. 1300 – Mental Health) 
Monday-Friday 9:00 am - 5:00 pm
Metropolitan Center for Mental Health
160 W 86th St, New York, NY 10024 
(212) 362-8755 
1090 St Nicholas Ave # A, New York, NY 10032 
(212) 543-0777 
336 Central Park West # 1B, New York, NY 10025 
(212) 864-3666
24/7 Free and Confidential Hotlines
Samaritans
(212) 673-3000
NYC WELL
(888) NYCWELL / (888) 692-9355
Text WELL to 65173
Crisis Text Line 
Text Home to 741741
The nearest emergency room in our area
NYC Health + Hospitals/Harlem
506 Lenox Avenue, New York, NY 10037
(212) 939-10000
Single Stop
Goddard Riverside Community Center Single Stop
140 West 140th Street (between Lenox and Adam Clayton Powell).
(212) 234-3481
Monday-Friday 9:00 am – 4:00 pm
By appointment or walk-in
Benefit screening- public assistance, food stamps, healthcare (Wednesday)
Financial counseling (weekly)
Legal Consultation (Tuesday)
Food Pantries, Clothing Banks
Overview of Counseling Center at CCNY
In line with City College's vision of access to excellence, it is the mission of the Counseling Center to provide high quality counseling services that are accessible to all City College students.
We provide short-term, student-centered and culturally informed psychological services from a modern and integrative theoretical orientation, treating all students with respect and recognition of their unique strengths.  We are a liaison to the community, linking students to more intensive and longer term services when needed. We are committed to supporting faculty in the identification of students who may benefit from our services and reaching students in need.  We provide education to the City College community and work towards wellness and prevention in our outreach models.
Our goal is to assist students in the resolution of any barriers that may hinder their ability to achieve their highest academic potential, while ensuring their mental health needs are met, regardless of ability to pay.
When Might Counseling Be Helpful?
Counseling provides students with a safe, confidential, and nonjudgmental space to voice their concerns and address these concerns with a counselor. Counselors provide students with feedback, they listen, reflect, and validate students' emotions, and they offer support and strategies for coping with challenges. Counseling has been shown to be helpful with a wide range of concerns and is effective for both chronic problems and situational difficulties. Most students learn that counseling offers tremendous benefits in helping them work through problems that are affecting their lives. The City College Counseling Center offers short-term counseling. Students who want to continue counseling beyond their allotted counseling sessions, will receive assistance connecting with a new counselor off campus who can provide them with ongoing support.
Below is a list which includes many, but not all of the reasons students come to counseling:
Enhancing relationships with friends and family
Managing stress more effectively
Exploring issues related to one's sexuality
Improving academic performance
Coping with the loss of a loved one
Overcoming loneliness or homesickness and adjusting to a new place, lifestyle, or culture
Reducing alcohol and drug-related problems
Addressing eating/body image concerns
Recovering from assault or abuse
Coping with acts of discrimination
Overcoming depression
Reducing anxiety
Transitioning from high school to college life
Making decisions about transferring or withdrawing from college
Helping a friend
Addressing difficulty with living situations

Managing sleep disturbance
Services at the Counseling Center
Individual counseling
Crisis intervention
Group counseling
Consultation
Referral
Workshops
All services are free and confidential
Hours of Operation:
Monday to Thursday 9:00 am – 5:00 pm