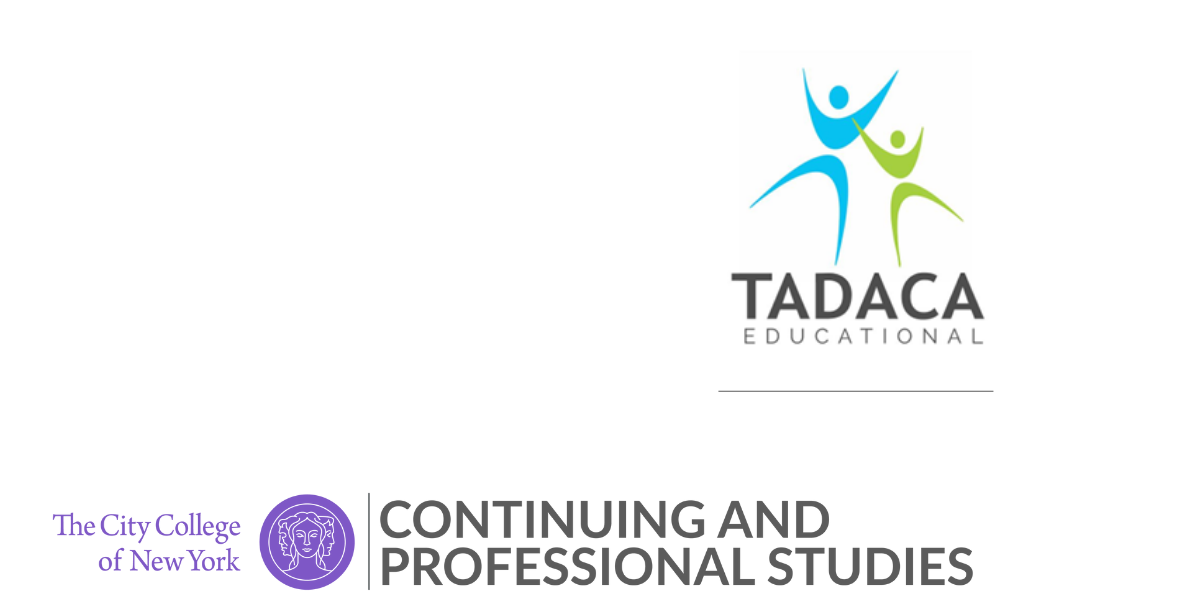 Tadaca Educational Solutions LLC
is an instructional design/curriculum development consultancy, specializing in corporate training, coaching, and workforce development utilizing evidence-based research and the application of innovative training and technologies
The goal of the Logistics & Supply Chain Management Micro-credentialing Program 
is to foster economic advancement and workforce development through the strategic and intentional introduction to the context of procurement, logistics, and supply.
Overview of Logistics & Supply Chain Management Micro-credentialing Program
Logistics, Procurement and Supply Chain Management are vital aspects of the economy. It is a field projected to grow 30% in the next 10 years. But very few people understand what these terms involve. Here is a brief explanation of the industry:
In order for a company to make a profit, the cost of procuring goods and services must be less than the amount it can sell the goods for, minus whatever costs are associated with processing and selling them.  The goal of procurement management is to ensure that the company (i.e. the buyer) receives goods, services, or works at the best possible price. 
To do this effectively, a procurement manager must assess factors like quality, quantity, time, and location on a continual basis, along with negotiating to find the best available pricing (and therefore savings) for the company.
Logistics focuses on the movement and storage of items in the supply chain. 
Supply chain management (SCM) is more comprehensive, covering all of the coordination between partners that have a role in this network, including sourcing, manufacturing, transporting, storing and selling. The ultimate goal of SCM is to develop processes that ensure a smooth, efficient flow of goods that give customers an excellent experience and drive the business forward. While supply chain management handles activities between separate entities, logistics focuses on the internal movement of goods. 
Logistics & Supply Chain Management
This two-day workshop will introduce you to the basic concepts of supply chain management, including the basic flow, core models, supply chain drivers, key metrics, benchmarking techniques, and ideas for taking your supply chain to the next level.
What Topics are Covered?
Getting Started
The Evolution of the Supply Chain
The Basic Supply Chain Structure
Supply Chain Drivers
Aligning Your Supply Chain with Business Strategy
Managing Supply Chain Risks
Tracking and Evaluating Supply Chain Data
Troubleshooting Supply Chain Problems
Sharing Supply Chain Activities
Sustainable Supply Chain Strategies
Applying Lean Techniques to the Supply Chain
The Future of Supply Chain Management
Diploma with Microcredentials given at the end of the event. 
Vendor Management
This one-day workshop will help you teach participants how to:
Define what a vendor is and what vendor management entails
Discuss the benefits and challenges of vendor management
Differentiate between different types of vendors and outline the effects on potential relationships
Outline the types of information that needs to be in a vendor management policy
Set SMART business goals and vendor KPIs
Define and illustrate a vendor life cycle
Understand the components of a risk management framework
Explain various software options for vendor risk management assessment
Assess and select vendors using questionnaires and checklists 
Scale vendor assessments based on the vendors' risk level
Utilize a significance of risk rating to determine a potential vendor
List the components of a vendor contract 
Monitor the performance and relationship of vendors using questionnaires, forms and auditing.
Purchasing & Procurement Basics
In this two-day workshop students will learn the basics of procurement, including what a supply chain looks like, the purchasing cycle, essential tools and strategies for making the best purchasing relationships work, managing bids, and more.

What Topics are Covered?
Supply Chain Management Basics
The Purchasing Cycle
Purchasing Toolkit
Managing Competitive Bids
Improving Efficiency and Accuracy
Analyzing and Reducing Risk in the Supply Chain
Managing Internal Relationships
Tools of the Trade

Diploma with Microcredentials given at the end of the event. 
Advanced Procurement Certificate: Risk Management & Negotiation
This course will teach participants to:
Establish procurement strategies proven to fit specific situations 
Employ risk assessment and management processes in a systematic way
Develop and review specifications
Establish processes to promote sustainable and green procurement policies
Engage in supplier research and market analysis
Examine issues related to supply chain management
Conduct cost and financial analysis
Employ effective contract management processes
Develop effective communication strategies with clients, suppliers and all stakeholders
Practice principles of conflict resolution
Communicate and negotiate efficaciously
Introduction to Procurement Certificate
This course will teach participants to
Describe principles of effective procurement
Have a working knowledge of the activities associated with effective procurement projects
Engage in procurement planning and stakeholder management
Write specifications and effective terms of reference (TOR)
Determine appropriate procurement methods (RFP, etc…)
Select appropriate marketing/advertising channels
Understand best practices for drafting documents
Invite and evaluate bids proposals

James V. Kelly
EY Strategic Procurement Advisor
Founder of JV Kelly Group, Inc.

James is a recognized global expert in expense and supplier risk management as well as mergers/divestitures/emerging technologies/dashboards. He has managed large teams to optimize six billion plus dollars of indirect spend. James has proven effectiveness in cost reduction, process reengineering, supplier rationalization, Six Sigma Quality, and the Balanced Scorecard. His expertise includes state-of-the-art knowledge of e-Sourcing in its application to the end-to-end process of order management through settlement as well as developing insightful dashboards and the e3Sourcing.com bidding technology platform. James has consistently demonstrated impactful international leadership and motivational skills. He has led global teams in the United States, United Kingdom, Germany, Italy, Spain, Singapore, Hong Kong, Japan, and Australia.
Laura Perozo
| | |
| --- | --- |
| Senior Director of Finance & Administration at the Center of Reproductive Rights | Laura Perozo is a finance professional with over 14 years experience in non-profit and audit sectors. Throughout her career she has  demonstrated leadership ability in the areas of procurement and vendor management.  She is currently serving as Senior Director of Finance & Administration at the Center of Reproductive Rights, previous to that, Laura worked as a Director of Global Finance and Grants Management at the Wildlife Conservation Society.  Her experience in procurement and vendor management gives practical insight into the process, from researching and sourcing vendors, obtaining quotes, negotiating contracts, managing vendor relationships, evaluating vendor performance and paying vendors. Her insights help participants learn best practices for streamlining these processes translating into saving businesses time and money. |
Last Updated: 02/16/2023 17:22