Early Childhood Education Bachelor's Program
---
There are several steps that are necessary to take in order to be admitted to the ECE Program. Review the Q & A admissions information page for more information. Click here.
---
In the links below, in addition to finding helpful links that elaborate on our core values, you can find more information as well as examples of types of assignments and students' work students in your program have done in the past that reflect this value. Read More.
---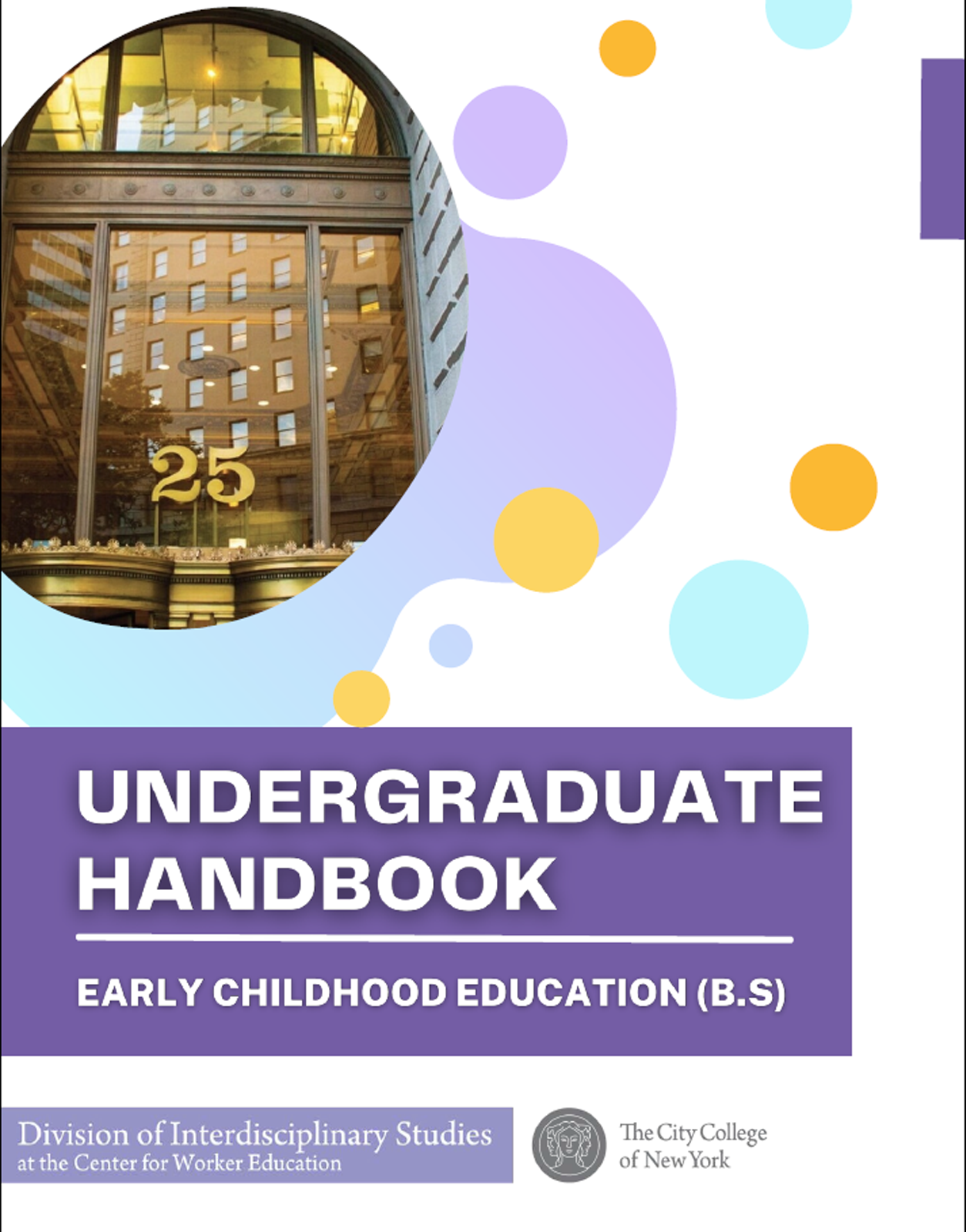 ---
Spring 2023 SCHEDULE 
2/24 10am-1pm In Person
3/24 1pm-4pm Online
4/21 10am-1pm In Person
5/12 10am-1pm Online
In Person Test: Administered at the CCNY Uptown Campus
North Academic Center-NAC 3/226

Register Online: https://www.ccny.cuny.edu/ltrcenter/seat
---
Tips From Faculty and Staff
Have confidence in your ability to learn from mistakes. 

Attend to, and nurture your entire being as you prepare to become a teacher. Work to create balance in your life. Analyze and reflect on your own educational journey, as well as that of your families and ancestors, because these have influenced your beliefs, emotions, and experiences as a learner and teacher. Become the teacher you want, and expect, for your own children.

Use revision to improve your life and the life of all living things around you.

Think about who you want your future students to be and become.
Always do the readings assigned for each class session before the class meets.  This way you will get the most out of your educational experience.

I was a first-generation college student who majored in education as an undergraduate. Remember that you are doing more than completing a four-year degree. You are taking steps to become a professional. This program may be harder than other programs you could have chosen, but successfully completing it will make the hard work and sacrifices worth it in the end. Don't give up!!!
---
Tips for Coming Back to School During Covid
Plan for the new reality: think about commuting, safety, energy levels, mental and physical health
Transportation may run more infrequently; leave extra time for your commute. It is not acceptable to arrive to class late.
Commute safely: leave class together, walk to the subway, the bus, or your car with others; travel in groups when possible; travel in the conductor's car.​ If the subway station seems desolate, wait at the top of the steps until your train arrives. If the bus stop seems desolate, stand by an open store.
Trust your intuition: leave the train, the subway station, the bus, or the area if you don't feel safe. Be aware of your surroundings.​
Talk to your elders about how they stayed safe during times of social dislocation in the past.​
Honor and care for your health. Preparing to become a professional requires energy. It's a marathon, not a sprint. 
Aim for balance: Set aside time for schoolwork, relationships, health, work, sleep/rest, leisure.​ Protect your time, including from your own distractions.
Your health—or absence of health—affects other people. Think of the group as well as yourself. Maintain your hand-washing and sanitizing routines.​
What do you need to bring with you to make you feel more comfortable and sustain you through a full evening of classes? (A small meal, fruit/snacks, beverages, sanitizing wipes, etc.)​
Do your best; your actions and attitudes affect the entire group.​
Treat others as you want to be treated; give, and expect, respect.​
Listen attentively and speak mindfully.​
Be curious—this is essential to learning.​
Embrace a growth mindset.​
Embrace a culturally-responsive mindset—we are learning to communicate across our differences.​
We have individually and collectively gone through a lot. Give yourself—and others—some grace. ​
Last Updated: 02/09/2023 11:02