Office of the Dean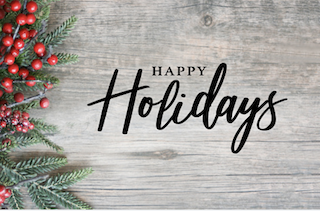 Dear CWE Community,
As you know this is a very special time of the year, not only because we are ending the Fall semester, but because it is a time of reflection about the last twelve months. I sincerely believe that we are doing an amazing job!  What better, noble cause it is to be able to help those that came to us for a second chance in life in getting a degree. I am extremely proud of all of you, because of your resilience (students, faculty and staff), commitment and dedication. I know that we will fly high as always in the next year, but now is time to reminisce and  share with your families and friends over the next few weeks. 
I always say nothing matters when we have the will to move ahead for a better future, therefore all the best to you and yours for the holidays.
Best,
Juan Carlos Mercado, PhD
Dean
Division of Interdisciplinary Studies at CWE
The City College of New York/CUNY
25 Broadway, 7th  Floor
New York, NY 10004
Ph. 212-925-6625, ext. 246
---
Spring 2023 Registration Information
Registration for the Spring term begins November 1st. Email the CWE front Desk to schedule an appointment with an advisor to register for the term. ALL CWE students need to meet with an advisor prior to registering for courses. 
Email:  Full Name, Phone, Empld ID, Email address, Advisor
Important Links:
Course Waiting List: For CCNY uptown students who don't belong to our division
Last Updated: 12/19/2022 16:34