Evan Malter
Continuing and Professional Studies at CCNY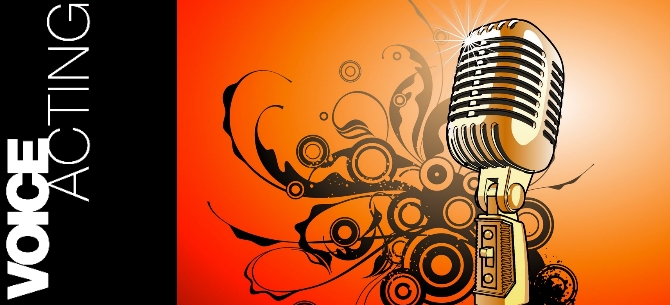 IN A WORLD recently torn apart by recession and a bleak economic landscape, there remains an industry that can afford you the ability to utilize creativity, marketing know-how and business acumen to build your own brand and an affordable business from your own home- "Voice Acting". From the Flintstones to Grand Theft Auto, and even commercial radio, the world of voice acting plays a major role in shaping our popular culture. This course will focus on the essential elements to become a voice-over artist and help you to discover your authentic sound that is conducive to your personality. You'll get the inside scoop on current trends in a fun and supportive workshop environment.
Evan Malter, voiceover manager, brings ten years of experience to the classroom with insider knowledge of the industry. Gain the inside advantage by in-depth study into scripts, contracts, agents and acting unions, in an effort to garner the tools to both hone the craft of Voice Acting and to attain your goals and personal success "Behind the Mic".
Courses offered Fall 2014:
Simply said, it's different. Acting without gesture and facial expression, using voice only, is a craft all its own and often requires specialized training. Learn the creative art of Voice Acting. Read scripts for different kinds of auditions, commercials Radio/TV/Internet, Promos, Video games and audiobooks. Learn how to break down a script to find your voice in order to book a job.
5 Sessions; 10 Hours
Nov. 3, 14, 2014– Nov. 17, 2014
Mondays & Wednesdays
6:00pm-8:00pm
$249
Have you ever found yourself asking how do you book a job as a Voice Actor? Through this course learn the business of Voice Acting and receive insider tips about unions and non-union, VO Pay scale for Union projects, life cycle of a commercial, conflicts, holding fees, and residuals. Learn how to find representation such as an agent or manager, and obtain guidelines from an expert on how to make a demo. Find your brand and your voice through voice acting.
5 Sessions; 10 Hours
Dec. 1 2014– Dec. 13, 2014
Mondays & Wednesdays
6:00pm-8:00pm
$249
 
Classes Starting Soon! 
Get 10% OFF with this Flyer! (.pdf)
Shepard Hall
Room 2
160 Convent Avenue
New York, NY 10031

p: 212.650.7312
f:  212.650.6614
e: cps@ccny.cuny.edu