COVID-19 UPDATES:
In an effort to both properly and safely manage our campus and surrounding community, we are requiring that all parties formally request access to campus prior to arrival.  Anyone looking to access the CCNY campus during this time will need to follow the appropriate request and approval procedures.  We will continue to keep you updated as these procedures roll out.  Additionally, all parties accessing the campus during this time will  need to show ID (Govt. issued or CCNY/CUNY).  ID services are being managed remotely; more information can be found at www.ccny.cuny.edu/safety/id-office. 
The Department of Public Safety takes pride in providing a worry free environment for our many students from diverse backgrounds.  Preserving the safety and well-being of our community is our goal.  Monthly newsletters are broadcasted to keep the college community informed of workshops and events hosted by the department. We do encourage all to attend as we believe that a knowledgeable community will be a safer one.
 
---

GET SOME ADDITIONAL INFORMATION ON THE CUNY ALERT MASS NOTIFICATION SYSTEM BY CLICKING HERE  
CUNY Alert is a free emergency notification system that enables the University or the individual Colleges to advise students, faculty and staff of an emergency situation such as police activity or school closings due to severe weather, in a timely fashion to protect lives and minimize campus disruption. Depending upon the severity of the incident, CUNY Alert messages can range from specific instructions to general warnings.  All CCNY Students, Faculty and Staff are automatically enrolled and will receive CCNY Specific CUNYAlerts via their College email accounts.  You can easily customize how you receive alerts (via texts, phone calls, emails, etc.) by logging into your CUNYFirst account then going to your CUNYAlert settings. 

Security starts with you so don't be passive!  You must take care of yourself and you must plan for no help being available and for your plans to fail when you need them most. If you are serious about protecting yourself, you must understand that you are the first responder. Police officers, medical personnel, and firefighters must be viewed as second responders. You must be an active participant in your own rescue.

One of the best ways to prepare for all contingencies is by making sure that your CUNYAlert notifications are the best for you! 
---
Awareness
Crime Prevention Workshops are offered to all members of the City College community. This will give everyone a chance to meet with Public Safety Officers and learn of the many services provided by the department. These include:
Crime prevention awareness and tips on how to stay safe
Domestic Violence/ Sexual Assault / Awareness and bystander intervention
Personal Self Defense Awareness, tips and training
Emergency preparedness/ Active Shooter presentation (training)
Registration and etching of electronic devices and bicycles in the event property is lost or stolen.  
ID Policy
The ID policy is strongly enforced, all students, faculty and staff are required to carry and provide a validated CCNY photo ID card at all times.  Visiting guests conducting official business are required to sign in at the lobby in each building with a valid government issued photo I.D.
NextBus @ CCNY  

Is a system that tracks and reports the current locations and estimated time of arrival of the shuttle buses.  The CCNY Campus Shuttle Bus service is one continuous loop that runs in a figure 8 pattern between the two subway stations - the 145tth St. Nicholas Avenue and  125th St. Nicholas Avenue with stops on campus (both loading and unloading) are in front of the Marshak Building. The combined route will leave from the Marshak Building along Convent Avenue in both directions, going either northerly to the 145th Street station and then returning to campus, or in a southerly direction to the 125th Street station and then returning to campus. The shuttle busses will return directly to the Marshak Building after each pick-up at the 145th station or the 125th station.
Evening Escort Services will run from 11:00 PM to 6:45 AM, with stops at the Towers Residence Hall. Call (212) 650-6911 for more information.  

The shuttle will no longer operate on holidays or on days that classes are cancelled.

Using an internet browser on a mobile phone: You will be able to create an account at http://bit.ly/MNEp9G for shuttle bus alert notifications.
Click on GETTING THERE for more information on the Shuttle Service.  
The Public Safety Department is located at:
NORTH ACADEMIC CENTER
ROOM 4/201
160 Convent Avenue,
New York, NY 10031
The Public Safety Department twitter page is:
Twitter@ccnyps
---
Our mission is to provide a safe environment to work, live and learn.  We do this by protecting the life and property of all students, faculty, staff and visitors.  We carry out our mission regardless of ones race, color, religion or creed, national origin, ancestry, citizenship status, sex, pregnancy, sexual orientation or gender identity, age, physical or mental disability or veterans status. 
The Department of Public Safety employs highly trained, full time Peace Officers and Security Guards. We maintain close ties with the New York City Police Department; we are in regular contact with the local precincts where incidents are reviewed and deployment is analyzed in order to better serve the College.  We are here to serve our community 24 hours a day, 365 days a year by patrolling the campus and surrounding area in marked vehicles, by staffing fixed posts, by monitoring closed circuit television cameras, by performing escorts and other protective measures.  We are trained to be both proactive and reactive.  We also advise our community of crime trends and other safety issues via emails, by posting alerts on this web page and by using CUNYAlert, a mass notification system.  
There is a free College Shuttle Service that loops around the campus. It also goes to the nearest subway stations. Check this website for exact stops and times. If you are studying or working outside normal school hours and are uncomfortable walking alone, call us for an escort to your car, the nearest subway station or to the Towers, our campus residence hall. You can reach us 24 hours a day at (212) 650-6911.  FOR EMERGENCIES (212) 650-7777. 
CLICK HERE FOR THE COLLEGE'S WORKPLACE VIOLENCE INFORMATION PAGE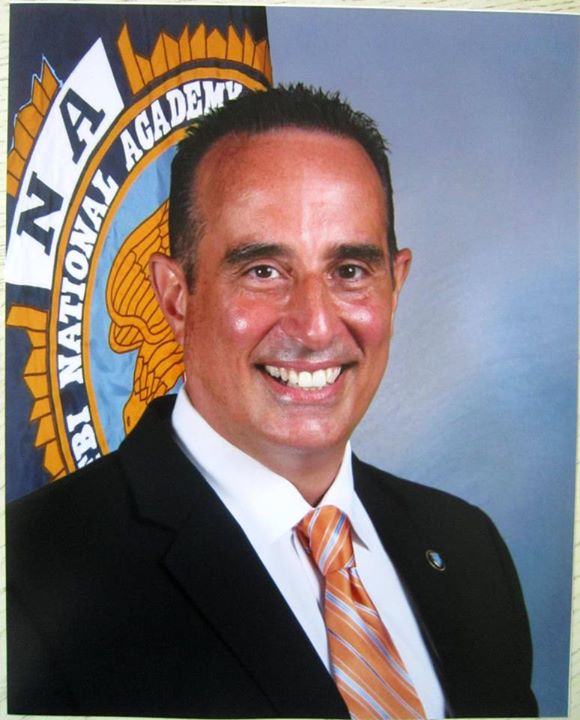 Pat Morena
Executive Director
Public Safety and Security