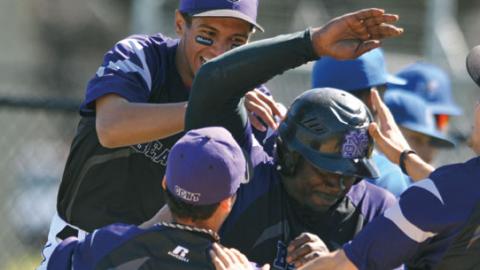 The City College of New York Department of Athletics and Recreational Sports provides an extensive, enjoyable and competitive program that encourages pride, loyalty and success.  The Athletic Program provides a diverse student body with exceptional opportunities to participate while pursuing academic excellence.

Athletics at CCNY is also a way students, faculty, staff and alumni of the college come together to support City College and show school spirit, creating a great college athletic environment.

CCNY features 14 varsity sports, with seven for women (volleyball, soccer, basketball, fencing, cross country and indoor and outdoor track and field) and seven for men (soccer, cross country, basketball, baseball, tennis, volleyball, indoor and outdoor track and field). All fourteen sports have long histories of success and championships, both at the individual and team levels.

Affiliations include NCAA Division III, CUNY Athletic Conference, ECAC, NIWFA, and EWFC.  The Beavers hold a total of 63 CUNYAC championships since 1966. Visit our website for up to the minute CCNY sports news and schedules.
CONTACT INFORMATION
Athletics Department 
Marshak Science Building
Room MR-20
160 Convent Avenue
New York, NY 10031
p: 212.650.8228 
e: