---
Mission
The mission of The CUNY School of Medicine (CSOM) is to produce broadly educated, highly-skilled medical practitioners to provide quality health services to communities historically underserved by primary care practitioners. Read More.
---
Welcome to the City University of New York (CUNY) School of Medicine (CUNY Med). The Office of the Dean is responsible for the educational and research operations of the CUNYSchool of Medicine. We are the only public allopathic medical school on the island of Manhattan. Located within iconic Harris Hall on the campus of the historic City College of New York, we are proud to call Harlem home. CUNY Med's commitment to primary care is authentic and longstanding. We provide high-quality healthcare for a diverse population of patients at nearby Harlem Hospital and St. Barnabas Hospital in the Bronx as well as other surrounding hospitals and clinics. CUNY Med health professionals continue to have a critical role in producing an outstanding primary care workforce and serving in health professional shortage areas in New York and beyond. Read More
CUNY Med News 
Assistant Dean of Clinical Curriculum, Dr. Lisa Auerbach, Co-Authors An Article Discussing the Discontinuation of the Step 2 Clinical Skills Examination.
CUNY Med News
 Dr. Keosha Bond, Dr. Victoria Frye Named Principal Investigators on 3.3 Million Dollar Grant
CUNY Med News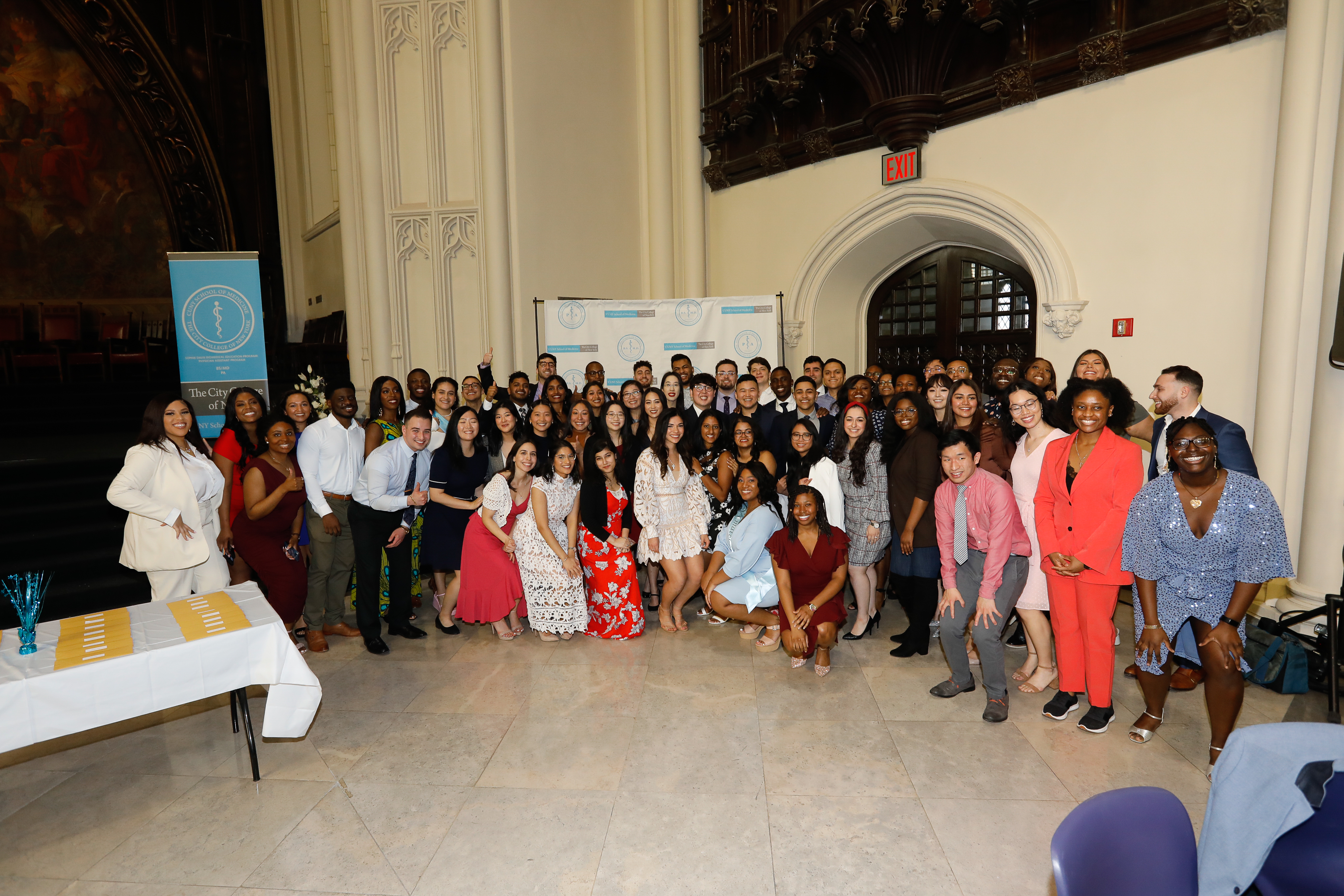 CUNY School of Medicine Celebrates Match Day. Congratulations to the Class of 2022.  
CSOM FAST FACTS
The CUNY School Of Medicine (formerly the Sophie Davis School of Biomedical Education) was established in 1973 . Located in Harlem, this new school was created to provide quality healthcare to underserved communities and produce highly skilled medical practitioners. Here's what you need to know about CSOM.
Top 5
in National Rankings for recruitment of African American Students
93%
of Alumni are employed or in graduate school
#1
in enrollment of female students in New York State two years in a row
View all facts
Contact Information
The CUNY School of Medicine
Harris Hall
160 Convent Avenue
New York, NY 10031 
p: 212.650.7718 (BS/MD Inquiries)
p: 212-650- 7746 (PA Program Inquiries)