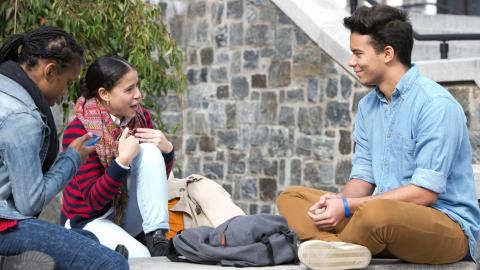 MISSION STATEMENT
The Department of Student Life and Leadership Development is responsible for promoting extracurricular and co-curricular programs that complement and enhance activities, each student's academic experience, and personal organizations. Student Life assists in the coordination of all the club activities that promote the academic experience as well as create student leaders making for a well-rounded graduate. Our office works closely with 200+ student-run organizations, formulating and recommending policies in conjunction with both the undergraduate and graduate student governments. Student clubs register for approval to function on campus. The development of organizations in collaboration with academic departments helps our student leaders be responsible and be prepared as professionals. Our goal is to always highlight the student body with cultural, educational, and social programs representative of our diverse population. All are welcomed to stop by NAC 1/210 and experience leadership development first-hand.
IS THERE LIFE AFTER CLASSES?
At City College, you bet there is!  And this site has been designed to collect the information about non-academic, or co-curricular, life at CCNY that you may need, and to introduce you to some of the students and staff members who love it!
CONTACT INFORMATION
Dr. Evelyn Ortega
Assistant Director of Student Life
North Academic Center
Room 1/210
160 Convent Avenue
New York, NY 10031

p: 212.650.5002
e:  studentlife@ccny.cuny.edu