Dean's statement on the brutal killing of George Floyd
Once again, systemic racism has taken the life of a fellow American and shaken us to the core. The brutal killing of George Floyd on May 25, 2020 exemplifies the unjust reality that many communities face every day in our country, communities that are suffocated by the heavy weight of ignorance, bias, prejudice, and hate. We cannot remain silent and be complicit. We cannot look the other way and pretend that this act of intolerance has nothing to do with us. If we do not denounce this racially motivated tragedy today, we are destined to having to condemn other acts that attempt against our democracy and our civil rights tomorrow. > full statement <
---
In Solidarity: Standing Against Systemic Racism and Oppression by The School of Education Ad-Hoc Committee on Democratic and Caring Communities
---
---
---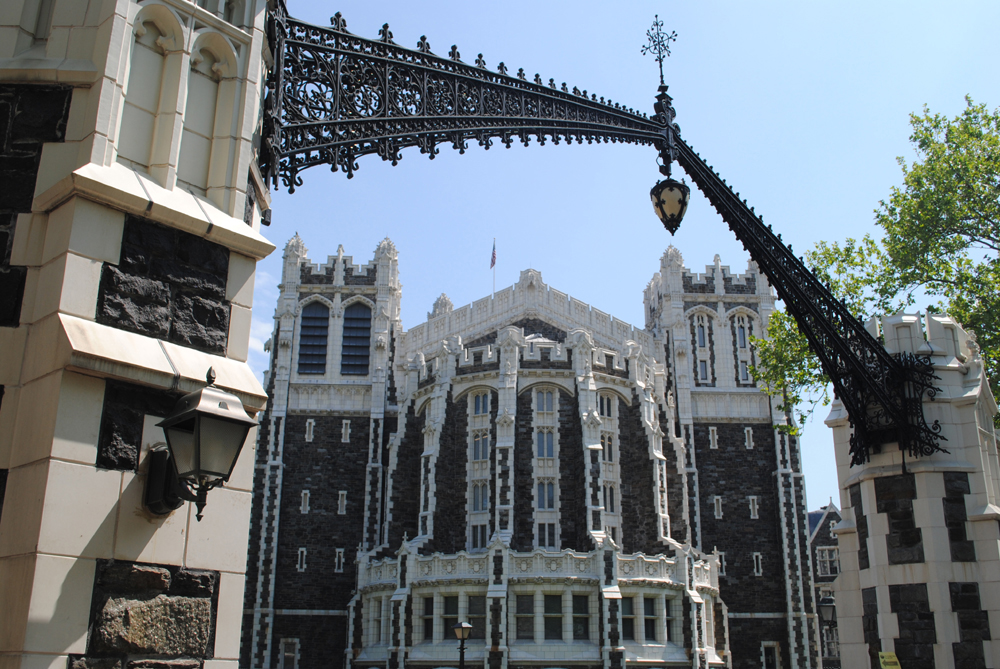 Welcome
We are proud of our long tradition of education in, of, and for the City, as we celebrate our 100th year.

At the School of Education, aspiring and experienced educators join a community of scholars and practitioners who embrace the opportunities for all students that are found in an urban environment.We believe that diversity—among our students, across the schools in which they practice, and even in the urban context itself— creates rich possibilities for teaching and learning. Across the school, our students encounter a challenging and relevant curriculum that is designed to foster reflective practice centered on improving education for all children.
Dean's Message
| | |
| --- | --- |
| Interim Dean Edwin M. Lamboy | As Interim Dean, I am honored to represent and work with faculty and staff who are deeply committed to teacher education, urban schools, and scholarship that informs policy as well as practice. I am equally honored to represent and serve a student body that exemplifies diversity in all of its manifestations, an asset that my colleagues and I cherish and nurture. >> |
School of Education
Faculty & Staff Statement
We are the faculty and staff of the School of Education of the City College of New York. Our historic mission has been to educate all people – the rich and the poor - without distinction, save that of "industry, good conduct, and intellect." We embrace and celebrate our mission to educate people, no matter their background or origin, and no matter their identity. ...>>
CCNY Statement on Diversity, Inclusivity, Equality & Respect
Fast Facts for 2017-2018
Why enroll in a CCNY education program?
CCNY #1
The School of Education is an important contributor to The City College's #1 ranking for social mobility.
1400
Enrolled Graduate Students
900
Enrolled Undergraduate Students
430
Program Completers (Bachelors and Masters Degrees, Advanced Certificates and Bilingual Extensions)
School of Education Offices and Computer Centers
CONTACT INFORMATION
Dr. Edwin M. Lamboy
Interim Dean

North Academic Center
Room 3/203
160 Convent Avenue
New York, New York 10031

p: 212-650-5471/5697
f: 212-650-6014
e: deaneducation@ccny.cuny.edu



The School of Education at The City College of New York is accredited by the National Council for Accreditation of Teacher Education (NCATE), www.ncate.org. This accreditation covers initial teacher preparation programs and advanced educator preparation programs at the School of Education at The City College of New York. However, the accreditation does not include individual education courses that the institution offers to P-12 educators for professional development, relicensure, or other purposes.