CCNY Impact on Our Alumni
The City College of New York is the founding college of the largest urban university system in the U.S.
$1.9B
In income to ten counties in the New York region.
16,760
NYC jobs supported by CCNY.
#1
on the overall mobility index.
16,000+
remarkably diverse student population.
Press Release
Since 1847, The City College of New York (CCNY) has offered a world-class education in the heart of the most diverse city in the world. Our students, staff, and faculty work together, each day, to address the greatest issues of our time, just as generations of our alumni did when they were students at City College. The power to transform what students learn in the classroom, and apply it to communities both local and globally, is what makes CCNY such a unique institution of higher education.
We are grateful to you for your support of our institution. By giving to CCNY through the Foundation for City College, you are joining generations of donors who have ensured, through their generosity, that City College retains its place in the pantheon of vital New York City institutions.
Donate Today
To make a contribution today, please follow the link below to access our donation form.
Our Mission
The mission of the Foundation for City College, Inc. is to provide access to educational and research excellence, particularly to students who might not otherwise attend a senior college. Private gifts have the power to advance higher education, which transforms lives and communities and the Foundation strives to enrich the City College experience for students, faculty, and staff, and to work in collaboration with President of The City College of New York to raise significant financial support from private sources, and to steward the Foundation's assets while serving as advocates for the College.
The Foundation supports a variety of programs at City College, including named professorships, advanced research operations, innovative programs leading to increased student success and campus-wide wellness opportunities, workforce development initiatives as well as special programs and lectures that bring some of the nation's top intellectuals to our campus.
The vision of the Foundation for City College is to be the steward of The City College of New York through the Foundation's position as advocates for the College's endowment and to serve as a leader in accountability, stewardship, and overall commitment to excellence. 
Notification of Recent Blackbaud Data Breach

On July 16, 2020 the Central Office for the City University of New York and the Foundation for City College were notified by Blackbaud of a ransomware attack that took place in February – May of 2020. During this incident, cybercriminals obtained copies of several databases stored on Blackbaud's servers with the purpose of extorting a ransom. Some of this data may have included CUNY alumni and donor contact information, as well as additional details about their relationships with City College, such as philanthropic giving and event attendance.

Blackbaud, which is one of the largest financial and fundraising software providers in the world, has assured us that no credit card data, bank account information, or social security numbers were compromised as part of this breach. Furthermore, no usernames or passwords were compromised. In working with third-party security services as well as US law enforcement, Blackbaud believes that all illegally accessed copies of the data have been destroyed. Nonetheless, Blackbaud has committed to continuing to monitor the web for any signs of the stolen data. Further information about this incident can be found at https://www.blackbaud.com/securityincident.

How has The Foundation for City College responded?

First, we sincerely regret any concerns this data breach may have caused you. City College, and the Foundation for City College, take the protection of your personal data seriously and we work to ensure that we are adhering to the highest standards of data collection and data retention for our donors, alumni and campus constituents. While we recognize that there is no evidence that any of the impacted data will be misused, it is important to remain both vigilant, and aware of updates related to how data is secured. As a system, CUNY's legal counsel and information security departments will continue to investigate this event to understand the full scope of the incident. This page will be updated with any details as they become available.

What can you do?

There is no action required on your part. We want to emphasize again that Blackbaud has assured us that no credit card, bank account information, or social security numbers were compromised. However, you may want to review your account statements and credit reports, and report any suspicious activities. For more information please see the CUNY Data Security Resources page.

We remain committed to each of your and the protection of your personal information. 
Sincerely
The Foundation for City College
212-650-6557
Ways to Give
To learn more about how your philanthropy can transform City College, please view our Ways to Give pages.
Alumni Website
To learn more about City College's Alumni Association, please visit our Alumni Website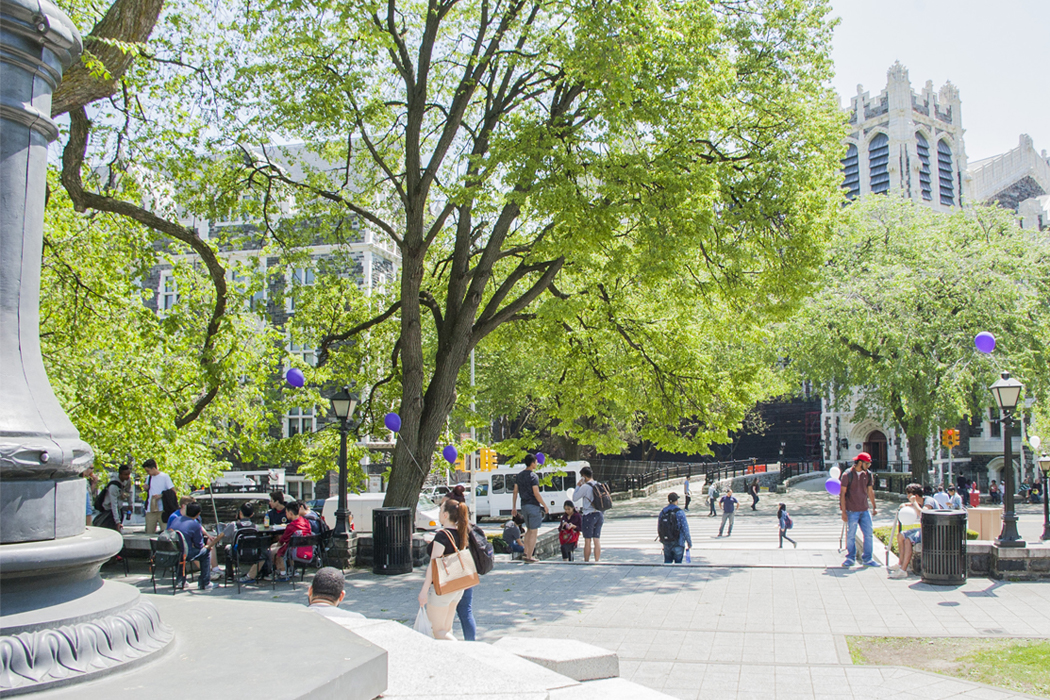 Contact Information
Office of Institutional Advancement and Communications
160 Convent Avenue
Shepard Hall, Room 154
New York, NY 10031
p: 212.650.6557
f: 212.650.7958
e: give@ccny.cuny.edu
Dee Dee Mozeleski
Senior Advisor to the President & Vice President, Foundation for City College and Office of Institutional Advancement and Communications
p: 212.650.8208/m: 914.216.9797
e: dmozeleski@ccny.cuny.edu
Barbara Evans
Associate Executive Director, Foundation for City College and Office of Institutional Advancement and Communications
p: 212.650.6557
e: bevans@ccny.cuny.edu /m: 917.572.4202
Annika Luedke
Corporate Relations and Foundations Grants Manager
p: 212.650.8647
e: aluedke@ccny.cuny.edu
Andrew Wooten
Senior Director of Innovation Management and Business Development
e:  awooten@ccny.cuny.edu