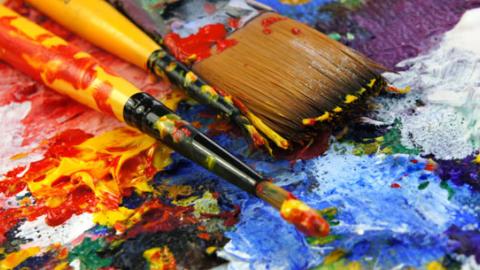 (click here)
Updated Academic Advising Procedures
The Division of Humanities and the Arts is currently operating remotely. All advising for Summer 2020 and Fall 2020 terms will be done over email, phone, or Zoom. Please contact your advisor via their email listed here or, if you'd like a phone or Zoom meeting, click on their Calendly link to access their appointment calendar. In your email or appointment request, please include your full name, EMPLID, phone number, and any other questions or concerns you may have about your degree plan.
Spring 2020 graduation applicants have been notified via their Citymail account of the ongoing auditing process—please check your Citymail regularly between now and the end of the semester for any updates and contact the advisor auditing your file directly with any questions.
Our office hours will continue to be  Monday-Thursday 9am-5pm and Friday 9am-2pm.
           Undergraduate Advising:
               Melissa Oden:  moden@ccny.cuny.edu "> moden@ccny.cuny.edu
                                    https://calendly.com/moden--ccny-academic-advisor-
               Raymond Strom:   rstrom@ccny.cuny.edu "> rstrom@ccny.cuny.edu
                                         https://calendly.com/raymondstromccny​
                Graduate Advising:
                     Migen Prifti:  mprifti@ccny.cuny.edu "> mprifti@ccny.cuny.edu
                                        https://calendly.com/migen-prifti-ccny/academic-advising-appointment
 Please keep checking the college website for closures or changes to the schedule.
Welcome to the Humanities and the Arts!
About the Division of Humanities and the Arts
The Division of Humanities and the Arts instructs the largest number of students across the City College of New York (CCNY).The Division awards a wide range of undergraduate and graduate degrees in liberal arts and in professional disciplines. We provide skills and knowledge that are
essential to all disciplines across the College and to all professional pursuits. Our liberal arts education teaches informed reasoning and debate, creative expression, independent and collaborative thinking, responsible leadership, and the ability to appreciate diverse perspectives.  We teach students to analyze, think and create in sound, image and words. Our students bridge worlds. They enter professions they believe in where they make a difference.
Mission
The Division of Humanities and the Arts promotes humanistic knowledge and creative expression. We examine, celebrate, and shape cultures from across the globe. We are committed to curiosity, imagination, empathy, innovation, and informed action. We teach the humanities and the arts in engagement with one another, and we provide professional curricula that are as intellectually as they are vocationally rigorous. Through our teaching of research, analysis, persuasive speaking, imaginative thinking, and expressive creation, we elevate all the disciplines across campus. We fuel our students' professional success and enable them to effect social and political change.  The Division engages substantively with Harlem, New York City, and the world.  We are deeply committed to the legacy of CCNY's public education, which is renowned the world over for promoting social mobility through educational attainment and for inspiring students to take the lead in service to society.
 
Our Core Values
As an academic community, we in the Division of Humanities and the Arts are committed to:
    -- The centrality of humanities and the arts in all personal and professional pursuits;
    -- Social purposiveness and civic engagement;
    -- The understanding of and appreciation for difference;
    -- Social mobility and personal fulfillment through education;
    -- Questioning principles and accepted authority;
    -- Advocating for our students;
    -- Challenging our students;
    -- Fostering an enduring sense of academic community.
 
Vision
Through the renewal of liberal arts disciplines and innovative research/creative activity and teaching, we will provide students with a transformational, dynamic, and collaborative educational experience. We will continue to affirm our central role in the education of all CCNY students and in the intellectual life of the College.  In this way, we will further the College's legacy of access and excellence.
Features
Want to learn more about Humanities & the Arts?
H&A Journals
PLEASE VISIT OUR PAGES ABOUT THE DIVISION VIA THE MENU ABOVE.

Chances are, you're curious about exploring and improving your talents, so let us connect you with others who share your creative and scholarly interests.  Join our division as we create the next generation of writers, artists, filmmakers, musicians, actors, educators, and scholars.  Welcome!
CONTACT INFORMATION
Erec R. Koch
Dean

North Academic Building
Room 5/225
160 Convent Avenue
New York, NY 10031

p: 212.650.8166
e: humanities@ccny.cuny.edu
DEPARTMENTS
PROGRAMS
CENTERS