Announcements
---
Coronavirus Update

The Office of Admissions will be working remotely for the duration of the coronavirus outbreak, but we have made provisions for all of our services to be provided online, via remote access. By following the links on our pages, you will be able to speak with admissions staff, submit application materials, and learn more about City College.
The City College master's, doctoral and advanced certificate programs are designed for the student seeking a master's degree, those preparing for admission into doctoral degree programs, career advancement and also for personal enrichment. Our programs also lead to careers in the medical field, non-profit and government agencies as well as careers throughout the arts.
With hundreds of master's degrees conferred each year, City College with more than sixty different graduate level programs is a great choice for graduate study. We offer a wide range of specialized learning opportunities, including 6 PhD programs and 10+ accelerated master's degrees.
Step-By-Step Guide to Applying:
Step 1: Choosing Your Program
Step 2: Requirements
Step 3: Preparing To Apply
Step 4: Apply Now!
Use this link for a video on how to apply
Follow us on Instagram, Facebook and Twitter @ccnygradstudies for updates and profiles of some of our great graduate students and alumni.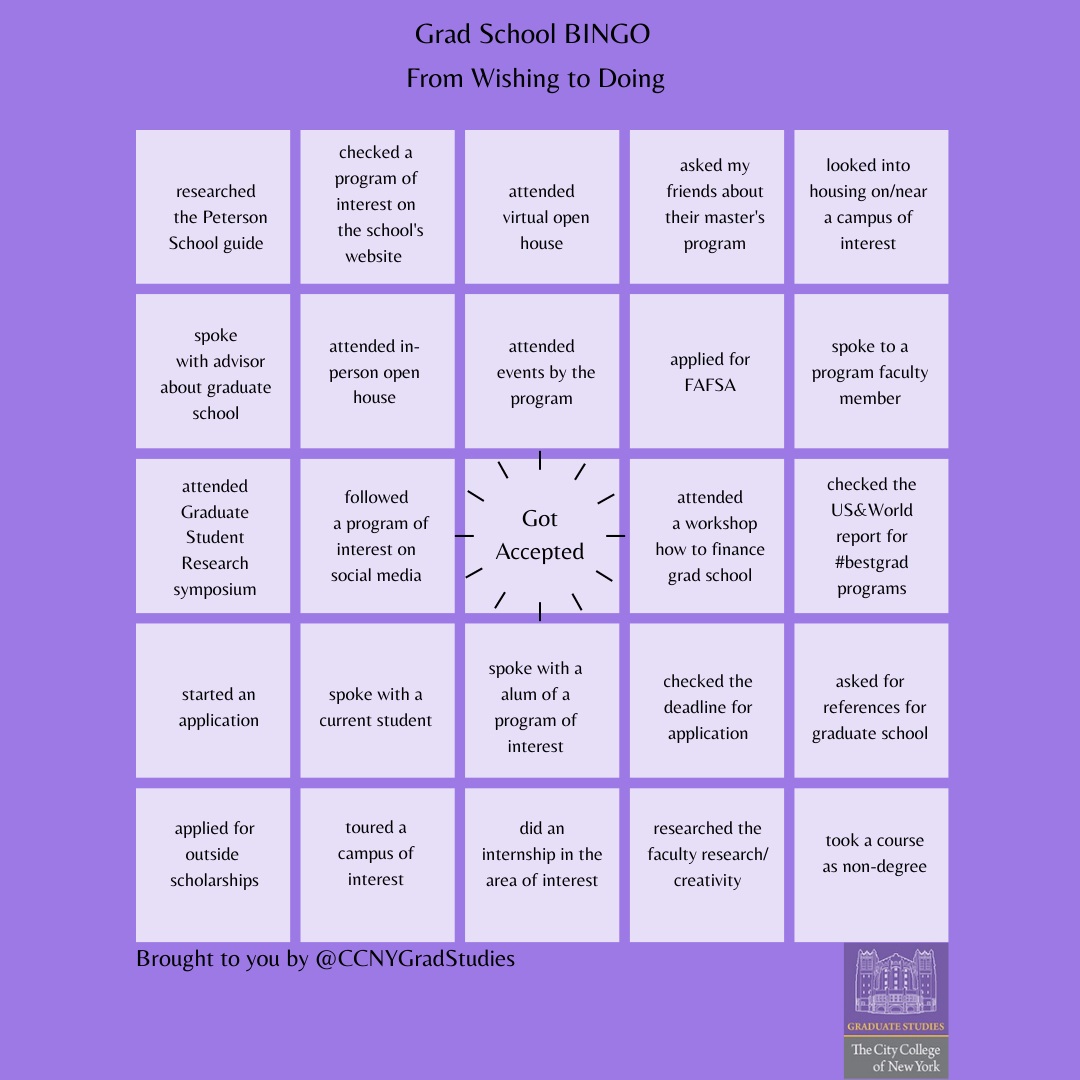 Last Updated: 11/09/2021 17:13