The City College master's, doctoral and advanced certificate programs are designed for the student seeking a master's degree, those preparing for admission into doctoral degree programs, career advancement and also for personal enrichment. Our programs also lead to careers in the medical field, non-profit and government agencies as well as careers throughout the arts.
With hundreds of master's degrees conferred each year, City College with more than sixty different graduate level programs is a great choice for graduate study. We offer a wide range of specialized learning opportunities, including 6 PhD programs and 10+ accelerated master's degrees.
Step-By-Step Guide to Applying:
Step 1: Choosing Your Program
Step 2: Requirements
Step 3: Preparing To Apply
Step 4: Apply Now!
Use this link for a video on how to apply
Follow us on Instagram, Facebook and Twitter @ccnygradstudies for updates and profiles of some of our great graduate students and alumni.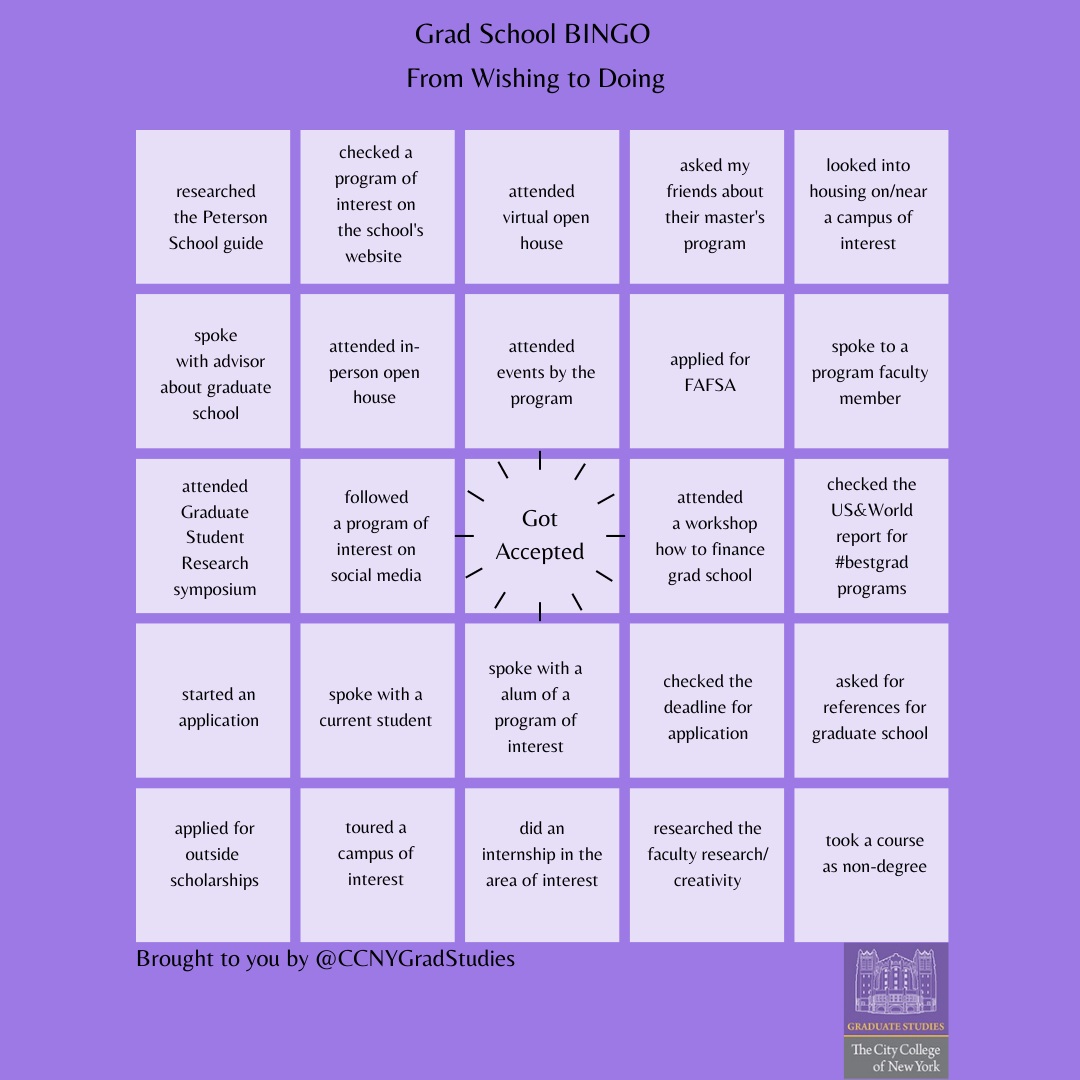 Last Updated: 10/24/2022 11:43