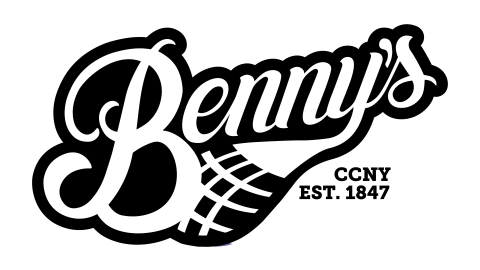 Benny's Campus Store

---
Benny's campus store:  A campus store selling CCNY spirit items, gifts, school supplies, health and beauty supplies, and much more! Located on the lower level of NAC Room 1/103A
DON'T FORGET TO GEAR UP - EVERY TUESDAY - EVERY WEEK!
Show your CCNY spirit; wear your CCNY gear every Tuesday, every week!  Need gear? Stop by Benny's Campus Store to see what's new & to grab a few items.
Check Benny's out on Instagram, Facebook & Twitter ( @BennysCCNY )
Looking for Benny's campus store?  Just enter the NAC & FOLLOW THE FOOTPRINTS!!
Store hours and Contact Information
Monday - Thursday 9:00AM - 5:00PM
Fridays 9:00AM - 3:00PM
Weekends Closed
Benny's #
212-650-7041