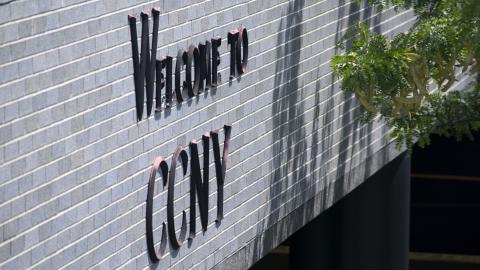 WELCOME TO THE OFFICE OF
HUMAN RESOURCES
The Office of Human Resources serves to provide a supportive and collaborative partnership for the City College community. With over 3,000 employees, our institution brings together some of the best talent in the City of New York and in the world. As the flagship campus of the City University of New York, our campus is accessible by most major train lines including Metro North, and is conveniently located in the heart of one of the greatest communities in New York City. Our dedicated faculty and staff are the heart and strength of our institution, and we strive to do our best to make their experience enjoyable and enriching.
The entire Human Resources staff works diligently to find on-campus employment opportunities for students who are seeking to further their skills or for those who are seeking meaningful mentoring relationships with our exceptional faculty and staff.
The network of Human Resources Coordinators in each of the academic schools and administrative divisions are also available to assist individuals with their personnel needs. Each day our goal is to provide the best service and advice on a wide range of human resources and personnel matters. We hope you will find the information on our site useful and please feel free to contact us in person if there is additional information we can provide.
HR Virtual Office Hours:
Human Resources has virtual front desk office hours via Zoom on the following dates and times:
Mondays- 2:00pm to 4:00pm
Wednesdays-10:00am to Noon
Fridays- 10am to Noon and 1:30pm to 4:00pm

Please note: The meeting ID is the phone number 212-650-7226.
You will be admitted to the Zoom session on a first -come, first served basis. No registration is required
Secure Email Portal:
Should you need to send Human Resources documents with sensitive information (Direct Deposit Request Forms, New Hire Documentations, I-9 forms) please use the secure email portal link below:
HR Secure Transfer File Email Portal
CONTACT INFORMATION:
Office of Human Resources
The City College of New York
Shepard Hall, RM 50
160 Convent Avenue
New York, NY 10031

Phone: 1-212-650-7226
Fax: 1-212-650-7504
 
HR HOURS OF OPERATION: 
Monday thru Friday: 9:00 am-5:00 pm