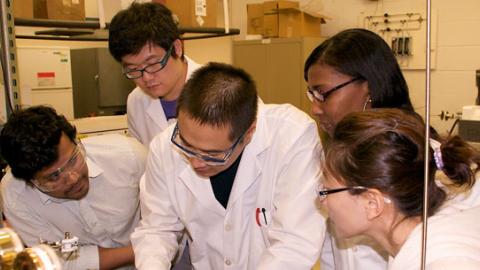 COVID-19 Related Updates:
Undergraduate Advising:
To all students who are pre-majors in the Division Science who need to be advised for summer and fall.
We are available to advise you either by telephone or email. Please make an advising appointment.
Indicate in comments whether you want an advisor to phone or email you. If you want to be advised by telephone please make certain to include your correct phone number and that you are available at the time of your appointment.
Graduate Advising:
For advising and all other Graduate Student Concerns, Please contact Elizabeth Rudolph at erudolph@ccny.cuny.edu
About Division Of Science
The Division of Science at City College has a proud legacy and a proud future.  Nine Nobel Laureates studied science and mathematics at CCNY.  World-renowned physicists like Myriam Sarachik, who serves on the governing council of the National Academy of Sciences, and well-known author Michio Kaku teach our students, and distinguished professors conduct cutting edge research on everything from climate change to structural biology to sustainable energy, and everything in between.  City College students, even as undergraduates, have an unprecedented opportunity to work in these labs.  In the past 8 years the Division has produced two Rhodes Scholars and several Goldwater and Truman scholars, as well as graduates who have gone on to the most prestigious graduate schools, supported by grants from the National Science Foundation to pursue their research.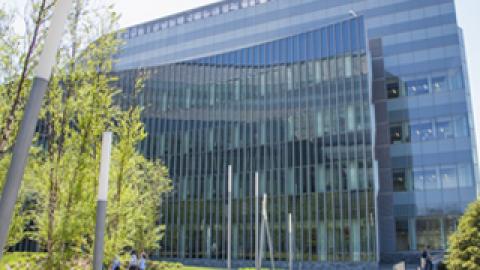 Excellence in Teaching and Research
277
Bachelors Degrees Awarded in 2019
48
Graduate Degrees Awarded in 2019
New Program for Postbac Students
Starting in June 2019, college graduates who wish to pursue a medical education, but who have taken few or none of the core science courses required for admission to medical schools or PA programs can now complete all the requirements in only 14 months!
For more details, click here.
Science Division Research Highlights
Dr. Stephen O'Brien presents his research while on sabbatical working on battery technologies with Alpha-En Corp.
Read the article here.
Division of Science Diversity Statement
For over 150 years, The City College of New York has provided access to excellence in the scientific disciplines for the diverse population of New York City, molding sharp minds from all backgrounds into a potent STEM workforce to meet national needs. Today, the Division of Science aspires to ensure a diverse and engaging environment, knowing that the creative energy and innovative insights that result from diversity are vital for the intellectual rigor and social fabric of the College, and are requisite for a highly effective scientific workforce of the future. As a scholarly community, the Division welcomes people of all racial, ethnic, cultural, socio-economic, national and international backgrounds, without regard to religion, age, gender, gender identity, sexual orientation, or political affiliation.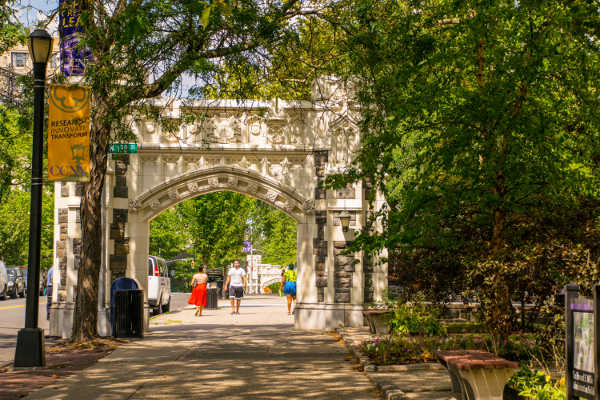 CONTACT INFORMATION
Undergraduate Students
CCAPP Office 
160 Convent Avenue
Marshak Science Building, Plaza Level
New York, NY 10031
p: 212-650-5780
f: 212-650-5773
Graduate Students
Division of Science Office
160 Convent Avenue
Marshak Science Building, Room 1320
New York, NY  10031
p:  212.650.6850
f:  212.650.7948