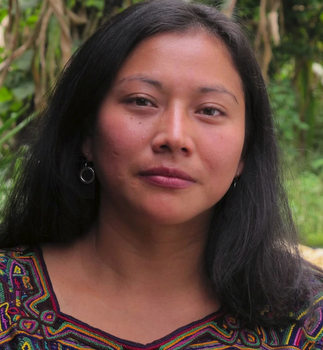 A test screening of the documentary "500 Years," about the 2013 genocide trial of a former Guatemalan president and its aftermath, marks the start of Latino Heritage Month at The City College of New York. The film premieres in CCNY's Division of Interdisciplinary Studies at the Center for Worker Education (CWE) auditorium on September 14 at 6 p.m.  
Directed by Pamela Yates, Peter Kinoy and Paco de Onis, "500 Years" chronicles the trial of President   Efrain Rios Montt for the killing of 1,700 Mayans - the first trial ever in the Americas for the genocide of indigenous people. A talk with the filmmakers follows the screening. 
Other Latino Heritage Month events at City College through the end of October include discussions, an exhibit and cultural activities. Among the highlights are:
Sept. 20, Latino Heritage Month Kickoff – "Diversity Talks," discussion, NAC Ballroom, 12 – 2 p.m.;
Sept. 26 – Oct. 31, "A Tribute to the Disappeared," exhibit, CWE, 25 Broadway 7th Floor;
Sept. 30, "Tipico Night 6," live music and a DJ for the CCNY community, 8 p.m. – 2 a.m.;
Oct. 19, "Latino Heritage Month Closing - Wednesday Night Live," NAC Ballroom, 7:30 p.m. – 9:30 p.m.
For additional information on events at CCNY's upper Manhattan campus, please call the Department of Student Life & Leadership Development at (212) 650-5002. 
About The City College of New York
Since 1847, The City College of New York has provided low-cost, high-quality education for New Yorkers in a wide variety of disciplines. More than 15,000 students pursue undergraduate and graduate degrees in the College of Liberal Arts and Science; Bernard and Anne Spitzer School of Architecture; School of Education; Grove School of Engineering; Sophie Davis Biomedical Education/CUNY School of Medicine; and the Colin Powell School for Civic and Global Leadership. U.S. News, Princeton Review and Forbes all rank City College among the best colleges and universities in the United States.