Karen Struening
Internship Coordinator
Main Affiliation
Political Science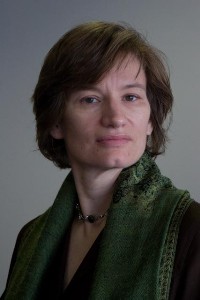 Karen Struening
Profile
Karen Struening serves as the pre-law advisor for CCNY students and alums who are interested in applying to law school.  In this capacity, she provides academic and law school application advising, plans events, offers academic support to current students and alerts students to law school-related resources and opportunities.  She also teaches courses in the political science department in political and legal theory. Her current research focuses on the policing of sexual minorities.
Education
Ph.D. Boston University, 1992
Courses Taught
PSC 12400 Political Ideas and Issues
PSC 27300 Classical Political Thought
PSC 27400 Modern Political Thought 
PSC 22900 Women and Politics
Publications
Books
Articles and Book Chapters
"Walking While Wearing a Dress: Prostitution Loitering Laws and the Policing of Christopher Street," Stanford Journal of Criminal Law and Policy, forthcoming.
"Do Government Sponsored Marriage Promotion Policies Place Undue Pressure on Individual Rights?," Policy Sciences 40(3) (September 2007).
"Families 'In Law' and Families 'In Practice': Does the Law Recognize Families As They Really Are?," in Barbara J. Risman ed., 
Families As They Really Are
 (W.W. Norton, 2010.