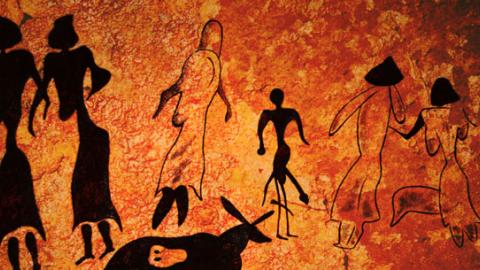 SPECIAL MESSAGE FROM THE CHAIR: COVID-19 EMERGENCY
IN ACCORDANCE WITH CUNY POLICY, THE CHAIR AND STAFF OF THE DEPARTMENT ARE WORKING REMOTELY.
WE ARE WORKING AND WE ARE HERE FOR YOU!
REACH US:
Professor Sarah Muir (Deputy Chair): smuir@ccny.cuny.edu
Professor Stanley Thangaraj (Anthropology Advisor): sthangaraj@ccny.cuny.edu  
Ms. Natalie Meyers: nmeyers@ccny.cuny.edu or (212) 650 - 7350 (available 9a.m. - 5p.m.)
Ms. Jaime Lovelace: jlovelace@ccny.cuny.edu or (212) 650 - 8663 (available 10a.m. - 3p.m.)
* ATTN: Please do not contact Professor Irina Silber, as she is on academic leave for the 2019-2020 academic year.
COVID-19 RESOURCES FOR STUDENTS
​CR/NCR option for Spring 2020 classes: During the Spring 2020 semester, all students have the option to convert the letter grades (A-F) they earn to a Credit/No Credit grading (CR/NCR). You should consult with a financial aid and an academic advisor before exercising the CR/NCR option to make sure you understand the potential impact it can have on your financial aid, your GPA, and academic progress.​ To read the CUNY-wide policy, see: https://www.cuny.edu/cuny-continuity/cuny-continuity-for-students/#grade-policy
Professional development services with The City Tutors--For help with your resume, cover letter, or LinkedIn profile, fill out this google form to get started: https://lnkd.in/dkj2nAB​ 
Food pantry

--

To gain access on weekdays, call 212-650-8844 and someone will meet you at the pantry, located in Hoffman Lounge (1st floor of the NAC)
Emergency grants--The Colin Powell School has emergency relief grants available. Email Charlene Darbassie ( cdarbassie@ccny.cuny.edu ) to request the application. The application process is fast and streamlined. 
________________________________________
Anthropology explores the widest possible definition of human diversity through research, history and comparative analysis to better comprehend future trends as well.
Anthropologists test hypotheses largely through fieldwork. The program at City College is designed to offer students a background in the four fields of the discipline:
Archaeology
Sociocultural Anthropology
Linguistic Anthropology
Physical Anthropology

Our Department Mission
Within the Department, students may focus specifically on Anthropology, the holistic study of people across time and space. Studying humans as both biological and cultural beings affected by their environment, anthropology is inherently interdisciplinary, bridging the humanities, arts, natural sciences, and social sciences. Within this wider field, Anthropology at The City College of New York has refined its focus to specialize in the study of inequality and social justice within urban contexts and rural divides and through time. Focusing on migration, diasporas, transnationalism, global racial patterns, refugees in the world system, colonialism, whiteness, debt, and political economy, Anthropology at CCNY is concerned with issues of representation, identity, citizenship, and exclusion, as well as race, ethnicity, class, religion, and gender.
With this focus, the study of Anthropology plays a vital role within the College. It can provide a theoretical and methodological center for various interdisciplinary programs at the College, such as Black Studies, Asian Studies, Middle East and North Africa Studies, Latin American and Latino Studies, and International Studies. It can also provide the cross-cultural perspective necessary for students planning careers in other fields, including engineering, architecture, education, heritage management (i.e. museums and public archaeology), international development and international relations, journalism, medicine, and public health, social work, and allied professions. All of these fields require knowledge of social interaction, respect for cultural differences and histories, and a commitment to public and community engagement. This focus also serves majors and minors well, providing a firm foundation for graduate work for those who choose to go on in the field. Most importantly, it provides all students with a framework for understanding themselves in the context of their community, nation, and world.
Adviser to Anthropology students
Dr. Stanley Thangaraj
North Academic Center
Room 7/113A
e: sthangaraj@ccny.cuny.edu
Office hours:
Thursday 11:00 a.m. to  1:00p.m. / by appointment​
Departmental Office Assistant
Natalie Meyers
North Academic Center
Room 7/112
p: 212.650.7350
e:  nmeyers@ccny.cuny.edu