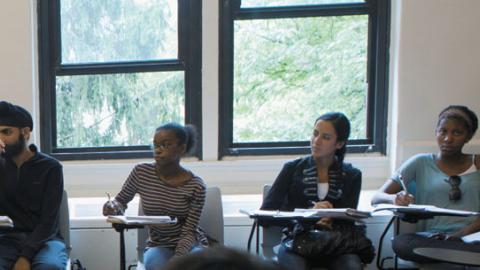 Welcome to the City College Percy Ellis Sutton SEEK Program which is administered by the Department of SEEK Counseling and Student Support Services.  SEEK (Search for Education, Elevation, and Knowledge) is a higher educational opportunity program that provides academic and financial support to students who qualify based on specific income and academic criteria.

City's SEEK program has the distinction of being the first such program in the City University of New York (CUNY), having been established in 1965 as the Pre-Baccalaureate Program. The program was expanded to the other CUNY senior colleges in 1966 when the New York State Assembly passed legislation creating SEEK(Search for Education, Elevation and Knowledge).

SEEK faculty and staff are committed to helping students successfully meet the challenges of college and to supporting both their academic and personal development.