Internships/Summer Programs
INTERNSHIPS OPPORTUNITIES DURING COVID-19.
During the Covid-19 pandemic, internships opportunities referrals will be forwarded to our students by our CCAPP advisors via email.
 
---
Why Are Internships Important To College Students?
Employers increasingly want to see experience in the new college grads they hire.
You may get paid more when you graduate if you've done one or more internships.
Internships enable you take your career plan for a test drive.
You'll gain valuable understanding of your major field and be better able to grasp how your coursework is preparing you to enter your chosen career.
---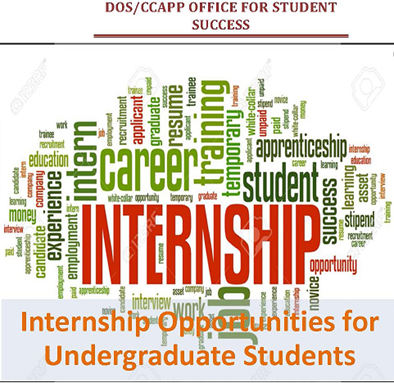 Last Updated: 08/19/2020 10:49