The Colin Powell School fellowships offer many opportunities for you to develop your academic and professional interests. They can help you to get involved in public service, and also give you networking opportunities. Recipients become part of a lasting network of like-minded people from around the country and around the world. Our advisers can help you determine which opportunities help you meet your goals. Once you find a fellowship, we support you throughout the entire application process.
Opportunities exist for every class year, so it is never too early to begin to explore your options.
---

Application Guidelines
Preparing an application for a fellowship may seem daunting, but it does not have to be so. There are several steps involved including: writing the essay(s); requesting recommendation letter(s); preparing your resume; and getting your transcript. Adequate preparation and the support of your professors, mentors, and peers can make the process of preparing a competitive application significantly easier.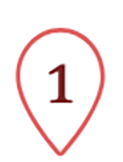 1. SELECT A
FELLOWSHIP PROGRAM
The Colin Powell School offers several fellowship programs that have different goals, requirements, and eligibility criteria. Students are limited to one application submission per cycle. Do not submit applications for multiple programs, as we will not review all of them. Instead, take the time to learn about the various fellowship programs offered to determine which is best for you. We highly recommend that you:
>  Download application materials.
Review each fellowship on this webpage and on the individual application forms.
>  Contact the Colin Powell School Fellowships Office.
Email
Akasha Solis, Program Manager,
at asolis@ccny.cuny.edu or

Debbie Cheng, Program Director,
at dcheng@ccny.cuny.edu

You can schedule one-on-one meetings with us and we are happy to answer any questions.
>  Consider your options.
Take the time to reflect on your interests and future goals, and how these intersect with the various fellowships. Enlist faculty, mentors, and peers to help you narrow down your selection.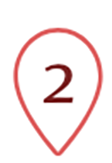 2. REVIEW THE APPLICATION REQUIREMENTS
Each application has its own set of requirements, so make sure that you complete all of them. You will most likely need to:
> Request one or two recommendation letters.
Some applications require at least one recommendation letter. The Fellowships Office uses these letters to evaluate your academic performance, professional experience, and demonstrated skills. Ask professors or supervisors who know you well and can speak to your strengths. Notify your recommenders 4 to 6 weeks before the application deadline to allow them to craft thoughtful letters on your behalf.

> Prepare your essay(s) and resume.
Give yourself sufficient time to draft your essays and resume. Enlist faculty, mentors, and peers to help with editing and proofreading. Make sure that your essay(s) address the prompts or questions on the application. Pay attention to the word limit for each essay and use your allotted space efficiently so that you adequately convey your strengths, experiences, and motivations. It often takes many drafts and rewrites to compose a good essay, so put some time and thought into this exercise.

> Get your transcript.
We accept unofficial copies downloaded from CUNYfirst.

> Submit your application.
Pay attention to the deadlines and submit on time. Include all of your application materials, except for the recommendation letter(s), in one email sent to cpsfellowships@gmail.com .
3. STAY IN TOUCH
 
We will hold info sessions throughout the school year.
You can find out more about these sessions through this website and
   Instagram
   Twitter
   LinkedIn
Want us to speak to your club or class?
Email:
Akasha Solis
asolis@ccny.cuny.edu
The Colin Powell School offers a variety of fellowships for both undergraduate and graduate students at the City College of New York. Most are open to all students regardless of their major.
UNDERGRADUATES
(FROM ANY SCHOOL OR MAJOR)
---

BOUDREAU FELLOWS PROGRAM
 
GRADUATE STUDENTS
FROM THE COLIN POWELL SCHOOL
---
COLIN POWELL GRADUATE FELLOWSHIP 
 
BOUDREAU FELLOWS PROGRAM
The Boudreau Fellows Program honors the Colin Powell School's inaugural dean, Vince Boudreau. Each Boudreau Fellow will receive an academic year scholarship of $5,000.
Applicants should:
Have roughly two years of undergraduate study left at CCNY;
Be studying finance and should have an interest in corporate social responsibility;
Have at least a 3.0 GPA.
To Apply:
Applicants for the program should submit their resumes and transcripts,  as well as answers to the following three questions:
Why are you interested in finance, and how have your studies so far informed your professional ambitions?
How would you like to see your career develop over the next decade or two?
In what ways is corporate social responsibility important to those with careers in finance?
Answers to the questions can be brief and combined should not exceed two pages. In addition, please include the names and contact information for two references. If you have questions, please be in touch with
Kevin Foster, Associate Dean at kfoster@ccny.cuny.edu or
Matthew Nagler, Chair, Economics, and Bussiness at mnagler@ccny.cuny.edu

Send your application materials to Charlene Darbassie at cdarbassie@ccny.cuny.edu by Thursday, June 15th, 2020.
GRADUATE STUDENTS FROM THE COLIN POWELL SCHOOL: 
 
COLIN POWELL GRADUATE FELLOWSHIP 
A 1-year project with a partner organization $12,000 for 1 year ​​​​​​
Each year the Colin Powell School selects five graduate students from the social science graduate programs offered through the Colin Powell School (Economics, International Relations, General Psychology, Mental Health Counseling, Master's in Public Administration (MPA), and Sociology) to participate in the Colin Powell Fellowship for a one-year period. Graduate students are encouraged to explore ways in which their developing academic expertise can be used to address urgent public problems in underserved communities. Fellows take part in weekly seminars that meet regularly throughout the year. They also take part in special events and have opportunities to hear from distinguished public figures.
Deadline: The deadline for the Fall 2021 cohort is on  March 15th, 2021. An updated application form will be available in December 2020. Applicants must submit materials to cpsfellowships@gmail.com .