Dr. Jeff Gardere
Continuing and Professional Studies at CCNY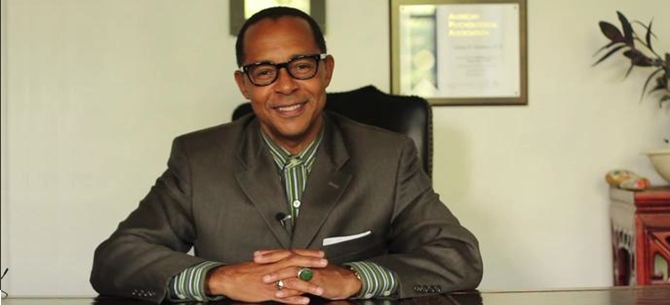 Dr. Jeff Gardere, better known as "America's Psychologist", is among the most respected mental health professionals in the United States. Born in Brooklyn, Dr. Jeff now has a successful private practice in Manhattan and is among the most highly sought-after media experts in the field of mental health. Dr. Jeff was most recently the relationship expert on Season 1 of VH1′s wildly successful reality show, "Love and Hip Hop: Atlanta".
Prior to Love and Hip Hop, Dr. Jeff was host of another VH1 show, "Dad Camp". He also makes regular guest appearances on "The NBC Today Show", "Good Morning America", CNN, MSNBC, and "Nancy Grace", among others. In addition, Dr. Jeff has written several books including "Practical Parenting", which he co-authored with Emmy Award-winning television talk show host, Montell Williams, and the controversial "Love Prescription". Dr. Jeff is also the chief mental health contributor to Healthguru.com.
TELEVISION
Dr. Jeff is a regular guest on:
The NBC Today Show
CNN
MSNBC
HLN
The Maury Povich Show
The CBS Early Morning Show
Fox Business News
FOX News
Nancy Grace
Tru-TV Reality Specials and Court Shows
PUBLICATIONS
Dr. Jeff is the author of several books, including the controversial Love Prescription: Ending the War Between Black Men and Women. He is also the co-author of Practical Parenting with Montel Williams, the Emmy-award winning TV talk show host. Dr. Jeff's first book, Smart Parenting for African Americans: Helping Your Kids Thrive in a Difficult World has been lauded as being "necessary for raising African-American children in today's society," (Black Issues Book Review). Dr. Jeff is also a monthly columnist for Sister 2 Sister Magazine.
Shepard Hall
Room 2
160 Convent Avenue
New York, NY 10031

p: 212.650.7312
f: 212.650.6614
e: cps@ccny.cuny.edu