CSOM News and Events
PAST NEWS & EVENTS
 Associate Professor Victoria Frye and Assistant Professor Tashuna Albritton, of the Department of Community Health and Social Medicine, have been awarded funds by the French-American Cultural Exchange in Education and the Arts (FACE) Foundation to conduct HIV prevention research with colleagues in Paris, France. The grant supports an exchange between France- and United States-based researchers.....Read more.
---
Dr. Victoria Frye, Associate Professor in the Department of Community Health and Social Medicine in the CUNY School of Medicine, has received a National Institute of Mental Health (NIMH) grant to test the impact of a community-level intervention to reduce intersectional stigmas..... Read more
---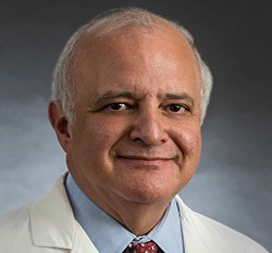 Endophenotypes of Traumatic Brain Injury:
What we need to know for the next generation of clinical trials
Ramon Diaz-Arrastia, M.D., Ph.D.
Presidential Professor of Neurology & Director of Clinical TBI Research,  Perelman School of Medicine
University of Pennsylvania
Research Seminar  
Thursday, October 31, 2019
Harris Hall, Room 110
12:00-2:15  PM
Lunch following seminar at 1:30 PM in H 205Q for students & postdocs who wish to meet with the speaker
Please RSVP to  dlawrence@med.cuny.edu dlawrence@med.cuny.edu dlawrence@med.cuny.edu dlawrence@med.cuny.edu dlawrence@med.cuny.edu dlawrence@med.cuny.edu dlawrence@med.cuny.edu dlawrence@med.cuny .e%64u" rel="nofollow"> dlawrence@med.cuny.edu dlawrence@med.cuny.edu
2019
Meet valedictorian Elizabeth Yim and salutatorian Kevin Zijian Jiang and discover their CCNY stories. Yim and Jiang are 2019 graduates of the CUNY School of Medicine (BS in Biomedical Science portion) and the Grove School of Engineering (BE in Mechanical Engineering), respectively. It's now the featured video on the CCNY YouTube page click here
---
CSOM Walk With A Future Doc inspires others. 
---
PA Class of 2020 Presents at PS 18 Career Day
On May 29, several students from the CSOM Physician Assistant Class of 2020 participated in PS 18's Career Day in the Bronx as part of their Light My Way event.  "A huge thank you to the students who took time from their clinical time yesterday to teach kids about our incredible profession. The children received stethoscopes in their goodie bags and were able to listen to their hearts and lungs. Cheers to these PAs in the making!" stated teachers from PS 18.  With an ever increasing demand for Physician Assistants, especially people of color, our PA students are in the community sharing their passion and inspiring young minds to make their career dreams a reality.  "We encourage our students to participate in a community project each month," says Dr. Jaclyn Churchill, Program Director of the CSOM Physician Assistant Program.  "They are eager to give back and see the immediate value of filling a need in the communities in which they will soon be practicing,"  See pictures from the day's event.
---
City Island Abuzz With Alumni from the Class of 1994
A mini reunion from the Sophie Davis Class of 1994 met on City Island on Sunday, May 19. Seventeen classmates caught up on life after their Sophie Davis years and medical school. The topic of conversation included the importance of staying connected and giving back. CSOM is planning a reunion on November 17, 2019, to give alumni another chance to catch up with more of their classmates. Details are forthcoming. 
To help us keep alumni connected, all alumni are asked to send their contact information to Margaret Ambrosino at  mambrosino@med.cuny.edu .  A special thanks to Dr. Qili Li for sending us pictures and highlights from the event.
---
CSOM congratulates Victoria Frye for receiving funding from the Center for Victim Research.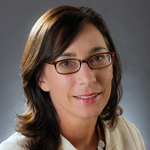 The CUNY School of Medicine congratulates Victoria Frye, Associate Medical Professor in the Department of Community Health and Social Medicine, for research funding from the Center for Victim Research.
This nine-month fellowship will support a researcher-practicioner partnership that will better inform available sexual violence response services and inform the design of sexual violence prevention programming on urban campuses.  
---
CSOM congratulates Dr. Kaliris Salas- Ramirez for receiving the 2019 Faculty Staff Service Award.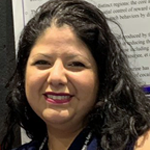 The CUNY School of Medicine congratulates Kaliris Salas-Ramirez, Assistant Medical Professor in the Department of Molecular, Cellular and Biomedical Sciences for receiving the 2019 Faculty Staff Service Award from the CCNY Alumni Association. 
This award recognizes faculty and staff for ongoing outstanding service to the students of CCNY, above and beyond regular responsibilities. 
---
CUNY School of Medicine has a successful approach to recruitment and education of medical students, making it one of the most diverse in the U.S. 
Read more.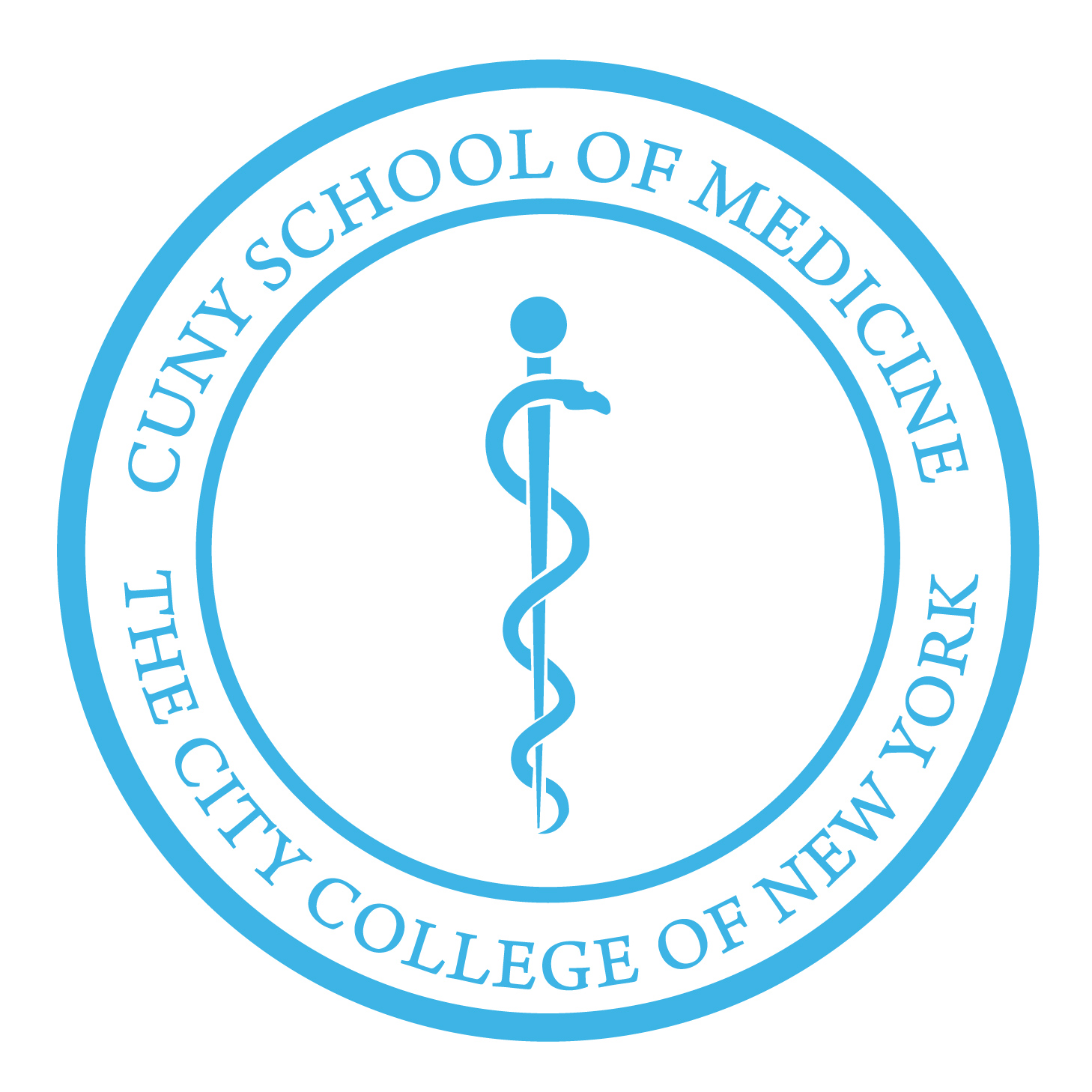 ---
It was a good turnout for the CUNY School of Medicine students who hosted the school's annual health fair.  The City College campus community came out to receive free screenings including blood pressure, HIV testing, health coaching and dental checkups just to name a few of the activities.  Along with the students were Drs. Lisa Auerbach, Rosa Lee and Ernest Patti who were on hand to address any in-depth questions.  Informational flyers, heart healthy smoothies, pedometers and a personal invitation to join the school's weekly Walk With a  Future Doc group were also part of the health fair.  Click here to see pictures of the event.
---
Approaches to the Study of the Gut Microbiome in Clinical Autoimmune Disease 
by Gregg Silverman, M.D. Professor of Medicine and Pathology NYU School of Medicine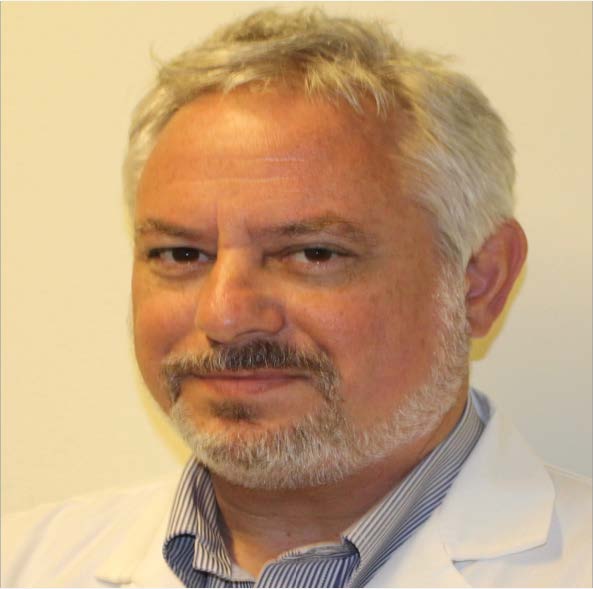 Systemic lupus erythematosus (SLE) is the prototypic systemic autoimmune disease, with hallmarks of B-cell abnormalities, circulating autoantibodies to nuclear antigens and immune-complex formation. Susceptibility to the development of disease is linked to genetic and environmental factors. To consider whether disease is influenced by the internal environment of the gut microbiome, and to search for a transmissible agent amongst commensal microbes, we studied a crosssectional cohort of urban SLE patients. Our findings suggest a novel paradigm in which specific strains of a gut commensal may contribute to the immune pathogenesis of lupus nephritis, a common and potentially life-threatening complication.
---
CUNY School of Medicine students have inspired Walk with a Future Doc chapters at 26 medical schools nationwide. 
CCNY Medical students present Tanzania research

CUNY School of Medicine Welcomes Robert M. DeMicco, Jr. as CSOM Executive Director of Institutional Advancement

Robert DeMicco (Bob) joins CSOM as the school's Executive Director of Institutional Advancement.  An expert in advancement and development, he has developed successful programs at higher education and other nonprofits including Fordham University, Columbia University, National Center on Addiction and Substance Abuse and the Wildlife Conservation Society. Prior to coming to CSOM, Bob was the Director of Development at Rutgers Business School where he was involved in fundraising, alumni development and worked closely with their board.   
Over the course of his career, he has either created or restructured five development programs which included establishing individual planned gift operations, new funding and campaign initiatives, has led strategic planning development projects and successful alumni development programs. Bob received his MPA at NYU's Wagner School of Public Administration and a mini MBA at Rutgers Business School in Digital Marketing. 
Here at CSOM, Bob will work closely with Interim Dean Friedman and the school's Executive Advisory Board, oversee alumni relations and communications, branding and marketing, develop and lead the school's fundraising/development strategic plan, and campaign initiatives.  He will also work closely with CCNY's Advancement team.
Bob's office is located in Harris Hall 10C, or you can reach him at 212.650.6597 or  rdemicco@med.cuny.edu .
 
---
CUNY School of Medicine Welcomes Dr. Erica Friedman as CSOM Interim Dean

Dr. Erica Friedman has been appointed as interim dean of the CUNY School of Medicine.  She will also continue in her role as Deputy Dean for Medical Education.   
Friedman is board certified in Internal Medicine and Rheumatology.  She has practiced in academic medical centers in New York City including NYU School of Medicine, New York Medical College and the Icahn School of Medicine at Mount Sinai.   She is an American College of Physicians Fellow and a member of the American Medical Association.
Friedman is an expert in medical education, having over 33 years of experience at academic medical centers.  Dr. Friedman is passionate about advocating for diversity and equity in the health professions workforce and for being a change agent for needed systemic healthcare reform that will lead to health and quality of life improvements for individuals, communities and our nation, particularly those that are chronically underserved.
"I am proud to be serving as interim dean of this amazing school of exceptional and committed faculty, staff and students," she states.  "Our students' passion is infectious, and they are outspoken champions of our school and the profession's mission for equality and social justice in healthcare and medicine. Being one of the most diverse medical schools in North America, it is an honor to help ensure its longevity."
---
CUNY School of Medicine Welcomes Dr. Gonzalo Torres as Chair for the Department of Molecular Cellular & Biomedical Sciences

A native of Chile, Torres graduated with a MS in Biochemistry from the Catholic University of Valparaiso, Chile and earned a PhD in Pharmacology and Physiology from Saint Louis University School of Medicine.Torres' research uses a multidisciplinary approach and in vitro and in vivo models to examine the role of protein interactions in the control of dopamine homeostasis and in dopamine-related diseases including drug addiction and Parkinson's disease.  For over 15 years, he has been funded by NIH, NSF, NARSAD, and private foundations, and publishes in high impact journals including Neuron, Nature Review Neuroscience, PNAS, The Journal of Neuroscience, The Journal of Biological Chemistry, Molecular Pharmacology, Molecular Psychiatry, and Translational Psychiatry.
Torres received the Presidential Early Career Award under President Obama, as well as several other honors, including the International Society for Neurochemistry Young Scientist Lecture Award, the NARSAD Young Investigator Award, the ASPET-ASTELLAS Award for Translational Pharmacology, and named an Emerging Scholar by the Diverse Issues in Higher Education Magazine.
Torres is committed to improving underrepresented minority recruitment and retention in biological sciences.  He has held several leadership roles at the national level including serving as a member and chair of the diversity committee for both the Society for Neuroscience and the American Society for Pharmacology and Experimental Therapeutics.  He serves as director of the Mentoring Institute for Neuroscience Diversity Scholars (MINDS), funded by NIH, which promotes the advancement of promising, underrepresented junior faculty members in neurosciences.  "The CUNY School of Medicine is one of the most diverse medical schools in the country," says Torres, "I wanted to come here to help grow the diversity of its researchers and faculty."  Torres continues, "This is an exciting time to be here at the CUNY School of Medicine.  Being a new medical school, there exists many opportunities for collaborative research, teaching and mentoring initiatives."
---

Last Updated: 11/07/2019 13:00