Every year from October 6-12, the CUNY School of Medicine (CUNY Med) celebrates Physician Assistant (PA) Week. PA Week recognizes the PA profession and its contributions to the world's healthcare industry. CUNY Med continues to stand with our PA program and honors all PAs for what they do for their patients, their communities, and all the ways they add value to healthcare. 
This year, the CUNY Med PA Program celebrated PA Week by hosting several virtual and in-person activities. See below for a list of events.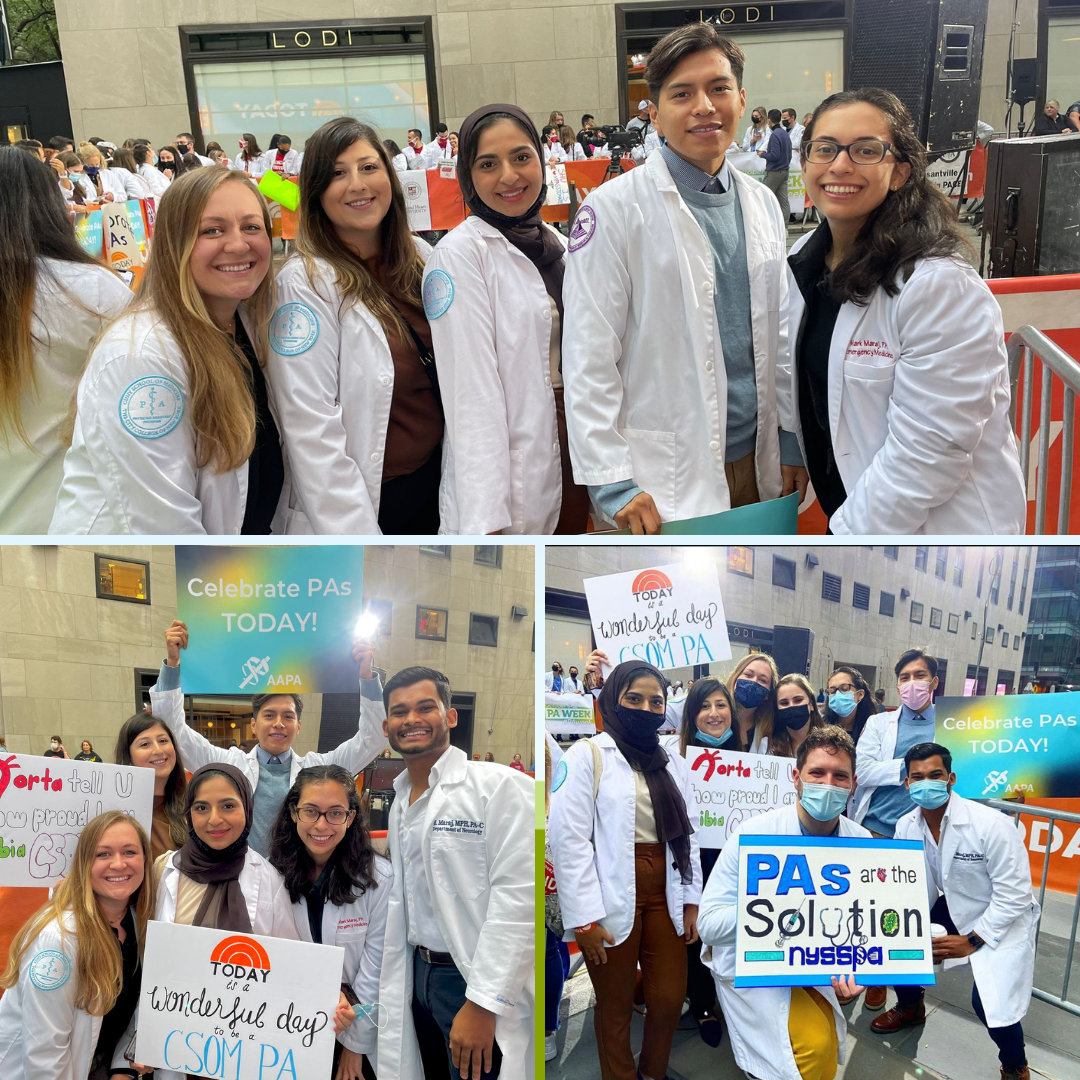 October 6 - CUNY Med PA students kick off PA Week by attending The Today Show alongside practicing PAs and other PA students.
October 7-12, Tidal Tea collaborated with the CUNY Med PA Club to host a fundraiser. 10% of sales from the week were presented to the PA Club
October 9 - Tiara Roy, class of 2024, facilitated an Instagram Live Q&A session with 2019 CUNY Med PA Program graduate, Victoria Wong, PA-C. Victoria is a National Health Service Corps recipient and director at large for the LGBTQ PA Caucus. 
October 10 - "Why PA Celebration." A virtual event hosted by Professor Mark Maraj. The event included PA trivia and prizes.
October 11- A group of PA students and alumni, including Professor Maraj, volunteered with Vision Urbana, Inc. 
October 29 - Professor Birgland Joseph hosted the PA lunch in Harris Hall. Our PAs were able to fellowship with one another, enjoy lunch, and converse with alumni on a virtual call. 
Please visit our website to learn more about the CUNY Med PA Program. 
Last Updated: 11/03/2021 11:15