Dr. Victoria Frye, Associate Medical Professor at the CUNY School of Medicine (CSOM), and colleagues at the Columbia University School of Social Work and the New York Blood Center have received two National Institute of Health (NIH) grants focusing on care and prevention of HIV.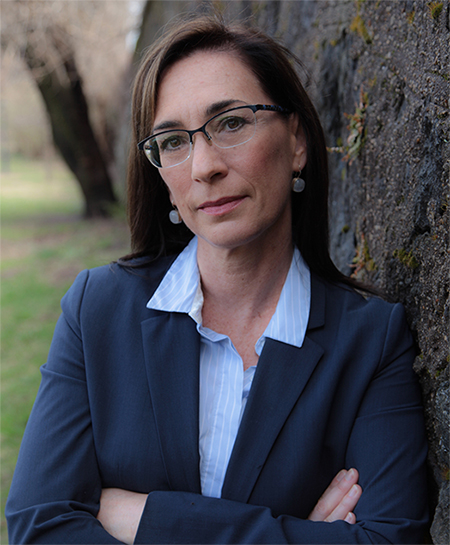 The first, a two-year study funded by the National Institute on Mental Health (NIMH) will examine whether and how various forms of violence affect HIV care engagement among HIV-positive young Black and Latinx gay men living in New York City. The study is a collaboration with Dr. Hong Van Tieu of the Laboratory of Infectious Disease Prevention of the New York Blood Center. The second, funded by the National Institute on Drug Abuse (NIDA), leverages HIV self-testing technology and addresses stigma as a barrier to testing and HIV care linkage among women vulnerable to HIV infection and who engage in sex work and injecting drug use. A collaboration with Dr. Nabila El-Bassel of Columbia University's School of Social Work, this three-year study will take place in Central Asia, where the HIV epidemic is driven largely by injection drug use.
"Each study will provide critical information to inform the design of programs and practices to improve HIV care and prevention. Increasing HIV status knowledge through self-testing among highly vulnerable women in Kazakhstan is a critical first step in uptake of biomedical HIV prevention, if the woman is HIV-negative, and HIV care, if she is positive. Understanding how and where gay men living with HIV experience violence in New York City is also required to develop interventions to both prevent violence and potentially mitigate the negative impact of experiencing violence when it occurs."
Dr. Frye is currently the PI of another NIMH-funded intervention design study that extends her prior community-level HIV stigma and homophobia prevention research to include components to reduce intersectional PrEP, PEP and testing stigmas. In addition, Dr. Frye is a Co-Investigator with Dr. Tieu on a five-year study of neighborhood and network effects on HIV care-related outcomes using a longitudinal cohort study design.
Victoria Frye is an Associate Medical Professor in the Department of Community Health and Social Medicine of the CUNY School of Medicine (CSOM) where she heads the Laboratory of Urban Community Health (LUCH). Prior to joining CSOM, she led the Laboratory of Social and Behavioral Sciences at the New York Blood Center and was an Assistant Professor of Clinical Sociomedical Sciences at Columbia University's Mailman School of Public Health.
For more information please contact Dr. Victoria Frye via email at vfrye@med.cu %6ey.%65d%75" rel="nofollow"> vfrye@med.cuny.edu .