The CUNY School of Medicine faculty continues to bring in research funding to the University.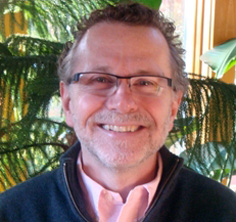 John Martin, Medical Professor in the Department of Molecular, Cellular and Biomedical Sciences has received funding for a R01 grant from the National Institute of Neurological Disorders and Stroke.  The project, entitled "Lesion and activity dependent corticospinal tract plasticity" will be funded for five years. 
---
Victoria Frye, Associate Medical Professor in the Department of Community Health and Social Medicine, has been chosen by the Thomas Jefferson Fund selection committee to receive funding from the FACE Foundation.  The project, entitled "empowerment-based HIV prevention interventions: exploring tensions in research implementation and identifying best practices" is part of an international collaboration with researchers at the College de France in Paris, France.
Congratulations to Drs. Martin and Frye on their receipt of these prestigious awards.
Last Updated: 08/26/2022 12:51