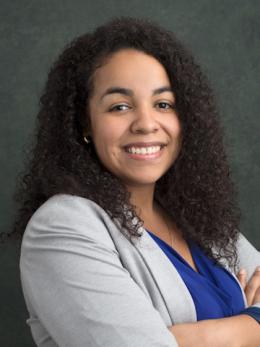 Dominican Studies Scholar, CUNY Dominican Studies Institute
Assistant Professor of History, Queens College, City University of New York
splacido1@ccny.cuny.edu



Dr. Sandy Plácido is the inaugural CUNY DSI/Queens College Dominican Studies Scholar at the CUNY Dominican Studies Institute, and an assistant professor in the History Department at Queens College, City University of New York. She received her Ph.D. from the American Studies Program at Harvard University. Dr. Plácido is a historian whose work focuses on women, the Hispanophone Caribbean, the United States, and anti-imperialism in the nineteenth and twentieth centuries. 
Dr. Plácido is working on two books: a co-authored volume with Drs. Ramona Hernández and Diógenes Céspedes that focuses on women who fundamentally shaped Dominican society from the early 1800s to the present; and a sole-authored manuscript that centers the life of Ana Livia Cordero, a Puerto Rican physician who forged connections between anti-imperialist movements across the Third World. Dr. Plácido worked to preserve Ana Livia Cordero's archival collection at The Arthur and Elizabeth Schlesinger Library on the History of Women in America, located at the Radcliffe Institute for Advanced Study at Harvard University.
Dr. Plácido has published peer-reviewed chapters, essays, book reviews, and encyclopedic entries in Gender: Love, Feminist Formations, American National Biography,The Washington Post, Latinx Talk, Black Perspectives, Global African Worker, and La Galería Magazine, and she has previously received support for her research from the Ford and Mellon Foundations.
Last Updated: 07/23/2020 11:43