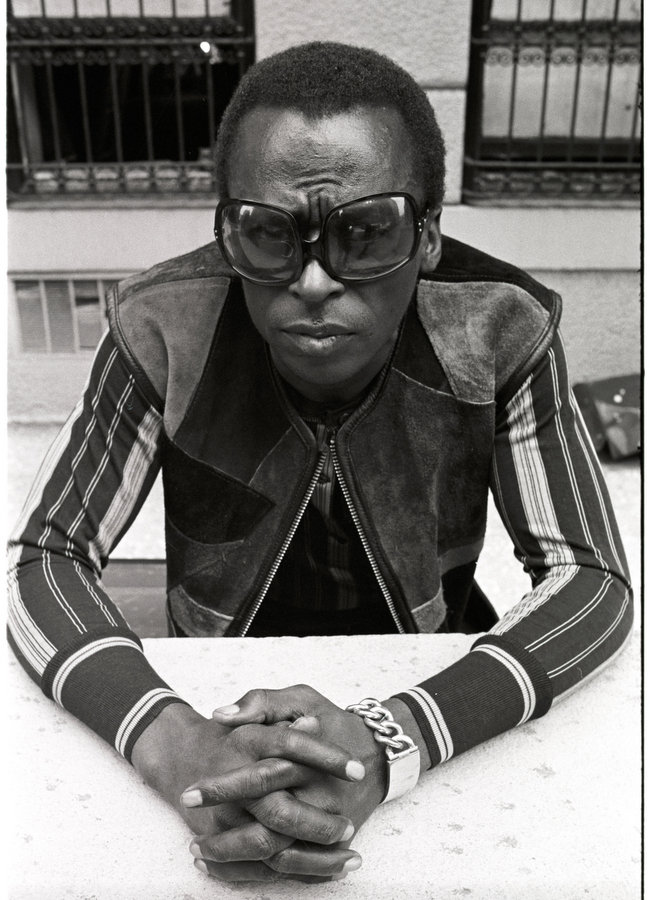 City College students got a sneak preview of "Miles Davis: Birth of the Cool," the latest film by CCNY alumnus Stanley Nelson. It will be released in theaters this summer.
As part of The City College of New York's "Year of Film" observance, producer and director Stanley Nelson, a 1976 alumnus, returned to his alma mater to offer a sneak preview of his latest documentary "Miles Davis: Birth of the Cool."
After the screening, Nelson was interviewed by Michael B. Gillespie, associate professor in City College's Division of Humanities and the Arts, and a film historian and theorist. He also took questions from students and other audience members.
A 2019 Sundance Film Festival favorite, "Miles Davis" will have its theatrical release this summer and a national telecast as part of PBS' "American Masters" series.
"Variety" magazine describes the documentary as "a tantalizing portrait: rich, probing, mournful, romantic, triumphant, tragic, exhilarating, and blisteringly honest." It adds: "If you were 15 years old and walked into this movie having never heard of Miles Davis, you'd walk out touching the essence of who he is (and would probably be hungry to hear a dozen different albums)."
About Stanley Nelson
Stanley Nelson, whose accolades include Emmy and MacArthur ("Genius") awards, is regarded as the foremost chronicler of the African American experience working in nonfiction film today. His feature-length films, many of which have aired on PBS, combine compelling narratives with rich and deeply researched historical detail, shining new light on both familiar and under-explored aspects of the American past. Click here to read more.
About CCNY's "Year of Film"
As early as 1934, student members of the aptly named Film and Sprockets Society were rolling out motion pictures at The City College of New York, establishing CCNY as one of the earliest film schools in the nation. In 1941, pioneering Dadaist and filmmaker Hans Richter took charge of the Institute of Film Techniques, CCNY's first formal filmmaking program, founded by Irving Jacoby. Nearly eight decades later, CCNY has declared 2019 the "Year of Film" to celebrate Richter and the legacy of arguably the oldest, continuous film program in the U.S.
About The City College of New York
Since 1847, The City College of New York has provided a high quality and affordable education to generations of New Yorkers in a wide variety of disciplines. CCNY embraces its role at the forefront of social change. It is ranked #1 by the Harvard-based Opportunity Insights out of 369 selective public colleges in the United States on the overall mobility index. This measure reflects both access and outcomes, representing the likelihood that a student at CCNY can move up two or more income quintiles. In addition, the Center for World University Rankings places CCNY in the top 1.2% of universities worldwide in terms of academic excellence. More than 16,000 students pursue undergraduate and graduate degrees in eight professional schools and divisions, driven by significant funded research, creativity and scholarship. CCNY is as diverse, dynamic and visionary as New York City itself.  View CCNY Media Kit.