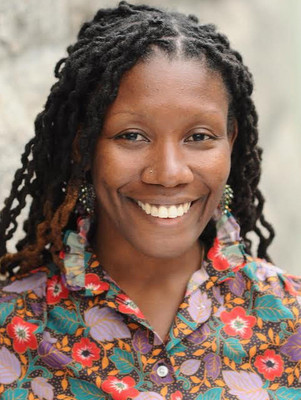 Nicole Dennis-Benn, whose hugely successful debut novel "Here Comes the Sun" earned several best book of the year awards in 2016, is the Chinua Achebe Legacy Series speaker at The City College of New York on Wednesday, March 8. Her talk, from 6 p.m. to 8:30 p.m. in the North Academic Center Ballroom, is free and open to the public.  Click here to register. 
A native of Kingston, Jamaica, Dennis-Benn continues the tradition of distinguished writers and artists gracing the Achebe Legacy Series. It was launched by City College's Black Studies Program in 2014 to honor the late Nigerian writer, academic and critic whose first novel, "Things Fall Apart," is the most widely read book in modern African literature.
Dennis-Benn wowed the literary world with "Here Comes the Sun" (Liveright, July 2016), set in Montego Bay. "The book vividly captures the fraught dynamics of familial and romantic relationships . . . Poignant," raved The New Yorker.
It garnered numerous awards and accolades in 2016, including:
2016 National Book Critics Circle John Leonard Award Finalist;
New York Times Notable Book;
Kirkus Reviews Best Debut Fiction;
Amazon Best Book;
New York Times Editors' choice;
NPR Best Book; and
Barnes & Noble Best Book of the Year
Previous Achebe Legacy speakers have included: Ghanaian artist Nicole Amarteifio, Nigerian author and playwright Chris Abani; poet Kwame Dawes; the Moroccan novelist and essayist Laila Lalimi, Nigerian novelist Chinelo Okparanta and Kenyan legend Ngugi wa Thiong'o.
Achebe served as a visiting professor at City College.  
About The City College of New York
Since 1847, The City College of New York has provided low-cost, high-quality education for New Yorkers in a wide variety of disciplines. More than 15,000 students pursue undergraduate and graduate degrees in eight professional schools and divisions. View CCNY Media Kit.