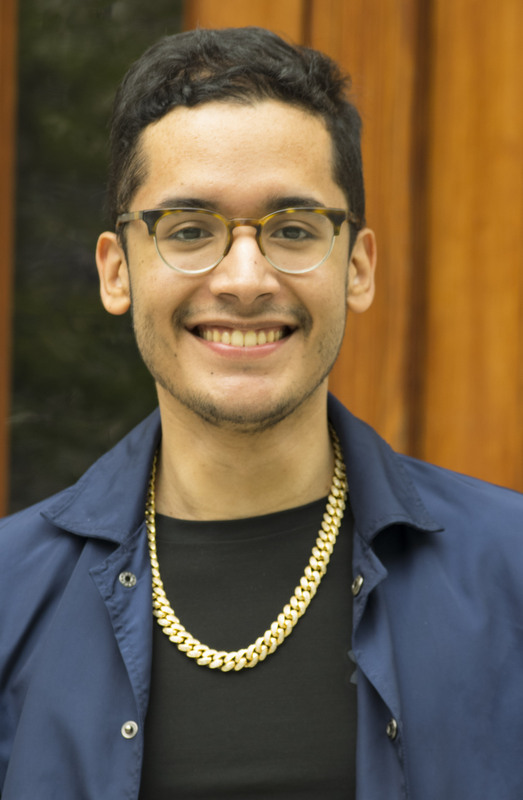 Anan Kazi and Kevin Gonzalez, two members of The City College of New York's Class of 2018, are recipients of Jonas E. Salk Scholarships awarded by The City University of New York. The scholarships recognize exceptional students who plan careers in medicine and the biological sciences.
As Salk Scholars, Kazi, from Macaulay Honors College at CCNY, and Gonzalez will each receive a stipend of $8,000 to be allocated over three or four years of medical studies.
Following are brief bios of the two Scholars:
Anan Kazi
Born in Houston, Texas, of Bangladeshi immigrant parents, Kazi is graduating from Macaulay with a BS in biology and a minor in mathematics. The Brooklyn resident enters SUNY Downstate College of Medicine, in downtown Brooklyn, this fall.
Kazi was inspired by her father, a psychiatrist at Kings County Hospital, which is an affiliate of SUNY Downstate, to pursue a medical career. "Seeing the impact he has on the community inspired me," she said. "I want to help people but also look at it from a scientific perspective."  Her interest is OB/GYN.
Kazi has captained the Bollywood dance team, which she terms "a CUNY Macaulay Honors outfit," that performs in Tristate area and charity events. The team, "Macaulay Deewane," has won several competitions.
Kevin Gonzalez
A former Delta aircraft mechanic who worked on planes as large as the Boeing 747, Gonzalez is also graduating with a BS in biology. He'll enter Columbia University's neurobiology and behavior PhD program.
He said his experience working on aircraft taught him how to troubleshoot and think about problems from an analytical point of view.
The Queens, resident, was encouraged to enroll in college by his supervisor at Delta. "So I came to CCNY and said 'let's try some biology,'" he said. 
He met Mark Emerson, assistant professor of biology, who became his mentor and "revolutionized how I see science."
A highlight of his junior year was a 10-week summer internship at Harvard Medical School, with Lisa Goodrich in the department of neurobiology.
I'm excited to do science. Seeing more underrepresented minorities do science is good," said Gonzalez, who applied for 12 graduate schools and was accepted by all of them.
About the Salk Scholarship Program
The Salk Scholarship is named for Dr. Jonas Salk, a 1934 graduate of City College, who developed the first polio vaccine in 1955. Dr. Salk turned down a tickertape parade in honor of his discovery, and asked that the money be used for scholarships instead. New York City provided initial funding for the scholarships that year.

About The City College of New York
Since 1847, The City College of New York has provided a high quality and affordable education to generations of New Yorkers in a wide variety of disciplines. Today The Chronicle of Higher Education ranks CCNY #2 among public colleges with the greatest success in ensuring the social mobility of our student body; at the same time the Center for world University Rankings places it in the top 1.2% of universities worldwide in terms of academic excellence. More than 16,000 students pursue undergraduate and graduate degrees in eight professional schools and divisions, driven by significant funded research, creativity and scholarship. CCNY is as diverse, dynamic and visionary as New York City itself.  View CCNY Media Kit.