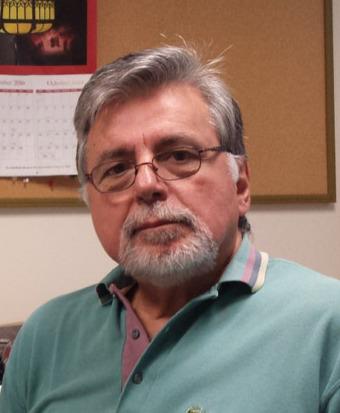 CCNY's Grove School of Engineering Professor Yiannis Andreopoulos.
Funded by a $563,000 grant from the New York City Mayor's Office of Recovery and Resilience, City College of New York's Grove School of Engineering is helping study the effects of hurricane strength winds on certain buildings under various climate change scenarios. Its partners include the structural engineering firm DRPILLA and the New York City Department of Buildings.
Leading the project, entitled "New York City built environment and public safety under extreme wind effects in a changing climate," are the Grove School's Yiannis Andreopoulos, Michael Pope Professor of Energy Research; Jorge Gonzalez, Fred Moshary and Mark F. Arend.  
The research objectives of the partners include:
Determine the types of existing buildings at risk of causing falling debris due to factors such as wind, age, construction classification, construction methods and materials; height and occupancy;
 
Analyze the effects of wind on existing buildings that are raised, lifted, elevated or moved in order to comply with city building codes or to address flood hazard concerns;
 
Analyze the effects of wind on buildings that are under construction, including the effects of wind on buildings with incomplete façade assemblies, temporary installations used in construction, and construction materials that are stored on construction sites;
 
Analyze forecasts related to potential changes in the frequency, intensity, and path of future storm events along with consideration of whether climate change may impact wind speeds and other factors;
 
Examine the benefits of installing and maintaining weather stations across the city, including on high-rise buildings, to better understand localized wind patterns.
About The City College of New York
Since 1847, The City College of New York has provided low-cost, high-quality education for New Yorkers in a wide variety of disciplines. Today more than 16,000 students pursue undergraduate and graduate degrees in eight professional schools and divisions, driven by significant funded research, creativity and scholarship. CCNY is as diverse, dynamic and visionary as New York City itself.  View CCNY Media Kit.