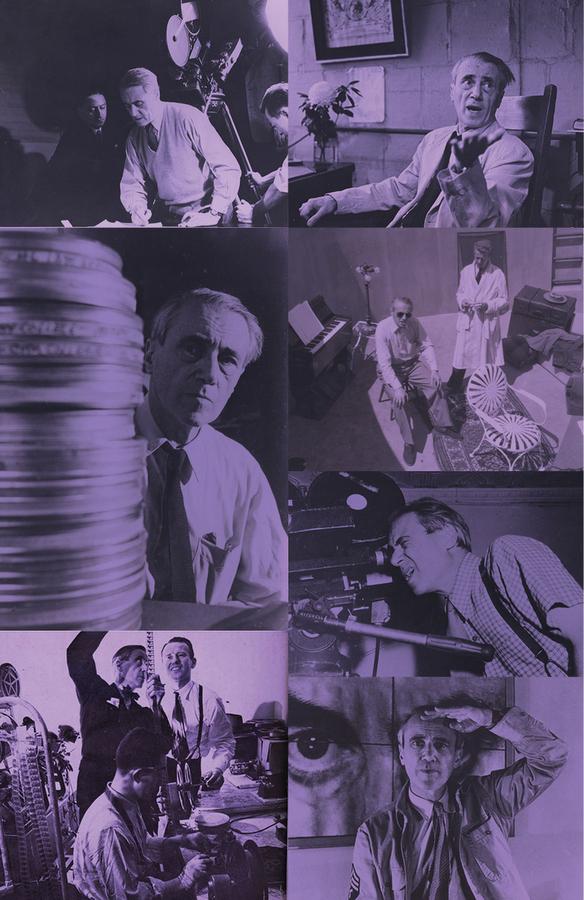 CCNY has declared 2019 the "Year of Film" to celebrate Hans Richter and the legacy of arguably the oldest, continuous film program in the U.S.
As early as 1934, student members of the aptly named Film and Sprockets Society were rolling out motion pictures at The City College of New York, establishing CCNY as one of the earliest film schools in the nation. In 1941, pioneering Dadaist and filmmaker Hans Richter took charge of the Institute of Film Techniques, CCNY's first formal filmmaking program, founded by Irving Jacoby. Nearly eight decades later, CCNY has declared 2019 the "Year of Film" to celebrate Richter and the legacy of arguably the oldest, continuous film program in the U.S.
Highlights of the observance include:
Screenings of acclaimed films by City College faculty and alumni;
Film discussions;
A spotlight on award winning student films; and
A celebration, on June 20, of Richter and the social mission he imparted to CCNY's film institute. 
Forced out of Europe in 1940 by the Nazis, the German-born Richter was a major force in redefining art and film in the 20th century. He arrived in the U.S. and joined the Institute of Film Techniques, as it was known, at CCNY. It was the first documentary film school in the country and Richter served as director from 1941 to 1957.
His influence over generations of American filmmakers was immense. He   opened their eyes to documentary, experimental and European films, the likes of which working-class students from New York City had never seen.
"Through his work at City College, Richter became a prophet of the concept of film as art, and he was the inspiration for what we now call the New American Cinema Movement," said David Davidson, the award-winning CCNY filmmaker and director of  the documentary, "HANS RICHTER: Everything Turns – Everything Revolves" (2013).
In addition to Richter, CCNY's rich film legacy includes numerous former students and alumni that went on to make their mark in Hollywood or on Broadway in different aspects of the two industries.
Among the earliest were Film and Sprockets Society members Bernard Gordon, Abraham Polonsky and Julian Zimet who went on to become acclaimed filmmakers in Hollywood.
The venerable list includes:
Tony Curtis;
Stanley Kubrick;
City College President Vincent Boudreau hailed the school's Year of Film declaration. "We're delighted to commemorate CCNY's sometimes forgotten legacy in film. Founded in the spirit of anti-fascist activism during World War II, the study and production of film at CCNY has consistently allowed CCNY students to frame visions of the world that are imbued with a critical social conscience," he said. "We hope that anyone interested in the history of New York film will join us for this extraordinary review of CCNY's role in it."
In recent years, BFA in Film and Video and MFA Program in Film majors have kept CCNY's lofty film tradition going. The college has garnered seven Student Oscars and three Student Emmy awards. CCNY has also had three Sundance Film selections and a Cannes Film Festival selection.
In another coup for film at CCNY, Zach Borst, MFA '10, wrote, directed and edited the contest-winning commercial, "Happy Grad" that aired at Super Bowl XLVI.

CCNY's film program is housed in the Division of Humanities and the Arts' Department of Media and Communication Arts.
About The City College of New York
Since 1847, The City College of New York has provided a high quality and affordable education to generations of New Yorkers in a wide variety of disciplines. CCNY embraces its role at the forefront of social change. It is ranked #1 by the Harvard-based Opportunity Insights out of 369 selective public colleges in the United States on the overall mobility index. This measure reflects both access and outcomes, representing the likelihood that a student at CCNY can move up two or more income quintiles. In addition, the Center for World University Rankings places CCNY in the top 1.2% of universities worldwide in terms of academic excellence. More than 16,000 students pursue undergraduate and graduate degrees in eight professional schools and divisions, driven by significant funded research, creativity and scholarship. CCNY is as diverse, dynamic and visionary as New York City itself.  View CCNY Media Kit.