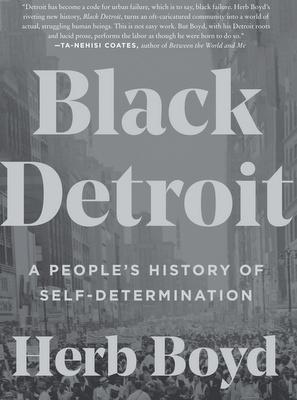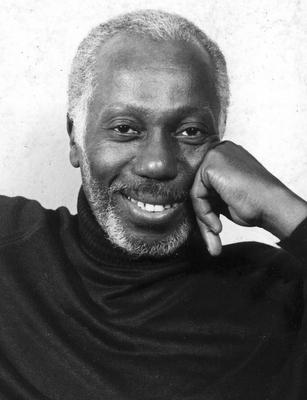 CCNY faculty member and author Herb Boyd.
"Black Detroit – A People's History of Self-Determination," the 25th book by City College of New York adjunct professor Herb Boyd, is a finalist for an NAACP Image Award for Outstanding Literary Work in the nonfiction category. The winner will be announced Jan. 14 in Los Angeles.
HarperCollins Publishers describe "Black Detroit" as a "blend of memoir, love letter, history, and clear-eyed reportage that explores the city's past, present, and future and its significance to the African American legacy and the nation's fabric."
Boyd moved to Detroit in 1943, as race riots were engulfing the city. Though he did not grasp their full significance at the time, this critical moment would be one of many he witnessed that would mold his political activism and exposed a city restless for change. In "Black Detroit," he reflects on his life and this landmark place, in search of understanding why Detroit is a special place for black people.
Boyd revels how Blacks were prominent in the city's historic, groundbreaking union movement and—when given an opportunity— tireless workers who made the automobile industry the center of American industry. Well-paying jobs on assembly lines allowed Blacks to attain middle class status and achieve financial stability, an accomplishment not often attainable in other industries.
And while many of these middle class jobs have disappeared, Detroit survives, which represents the strength of the Motor City. In addition, Boyd highlights the major figures who have defined and shaped Detroit, including abolitionist William Lambert, Motown founder Berry Gordy, the city's first Black mayor Coleman Young, singer Aretha Franklin, Malcolm X and Nobel Peace Prize winner Ralph Bunche.
Reaction from critics includes:
"An inspiring, illuminating book that will interest students of urban history and the black experience" — Kirkus Reviews;
"The extensive coverage demonstrates the full range and influence of black citizens in Detroit…Recommended for anyone interested in Detroit or in urban history" — Library Journal;
"Comprehensive and compelling... We owe [Boyd] a debt of gratitude" — Washington Post;
A faculty member in City College's Black Studies Program for 12 years, Boyd teaches African American history and culture.
The Harlem resident's other books include "Baldwin's Harlem: A Biography of James Baldwin," a 2009 NAACP Image Award finalist and "The Diary of Malcolm X: 1964," edited with Ilyasah Al-Shabazz, Malcolm X's daughter.
About The City College of New York
Since 1847, The City College of New York has provided low-cost, high-quality education for New Yorkers in a wide variety of disciplines. Today more than 16,000 students pursue undergraduate and graduate degrees in eight professional schools and divisions, driven by significant funded research, creativity and scholarship.  Now celebrating its 170th anniversary, CCNY is as diverse, dynamic and visionary as New York City itself.  View CCNY Media Kit.